Molenbeek police operation finished, but target not found
Belgian police have staged a new special operation in the Brussels municipality of Molenbeek, the home of several suspects of the Paris attacks. The action was targeted at Abdeslam Salah, one of the suspects of the Paris attacks, who is still on the run. However, as the operation came to a close shortly after 2pm, Abdeslam had not been found.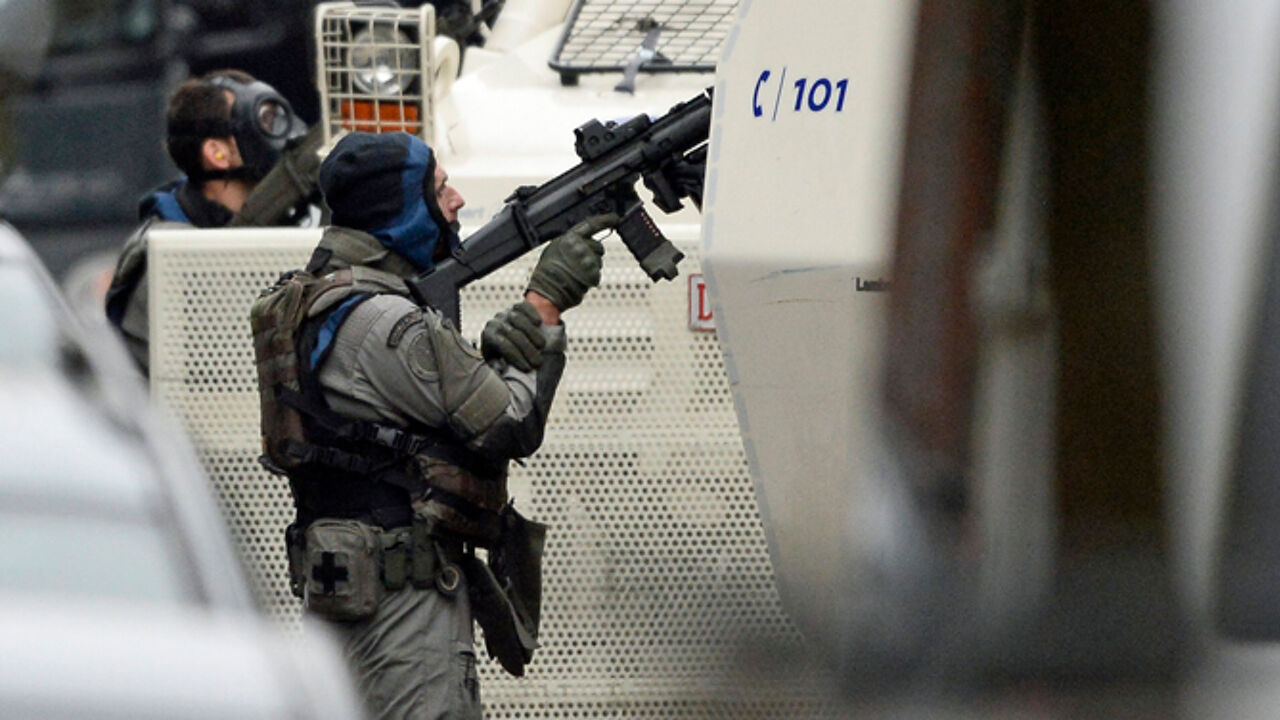 Special police units arrived at the scene around 10.15am, together with the bomb disposal unit DOVO and fire services. The Rue Delaunoy was barred as a big safety perimeter was installed.
Local residents and journalists were told to stay away from the street where masked police were staging their special operation (media attention was enormous, see photo below). Their effort concentrated on one particular house.
Via a megaphone, dwellers were urged to open the curtains and show up at the window, hands in the air. The special forces waited to actually raid the house, considering the fact that there could be explosives or armed men inside. A couple of men eventually entered the premises via the roof. Two small explosions could be heard during the whole operation, which took over 4 hours.
A rumour that one of the main suspects of the Paris attacks, Saleh Abdeslam, was arrested, was denied by the Belgian judicial authorities. Just 1 person was taken in for questioning, but this was an administrative matter. The action was terminated just after 2pm without the target of the operation being found.
Police asked our news desk to refrain from bringing live footage of the raids, for "tactical reasons and out of safety concerns".
Bomb scare in Sint-Joost
Meanwhile, a second police action was going on in Sint-Joost-ten-Node. A suspicious-looking car (a grey Golf)  bearing a French number plate was spotted in Joseph II street, near the Tweekerkenstraat. Members of DOVO came to the scene and a safety perimeter was installed.
A small explosion took place as DOVO dismantled a suspicious package. No explosives were discovered in the vehicle, and the bomb alarm was lifted shortly after 2pm. The incident proves how tense the situation in our capital is at the moment.
Link between Verviers and Paris?
In all, some 100 policemen were involved in various police actions. Detectives are also investigating a possible link between the Paris attacks and Abdelmahid Abaaoud, the suspected brain behind the foiled terrorist plot worked out in Verviers (photo). A special intervention thwarted the terrorist plot, but the alleged 'brain' behind it managed to escape.