"Belgian security officers are not dunces"
Belgian Interior Minister Jan Jambon has responded to the state of anxiety that reigned in Brussels last night after reports surfaced that Salah Abdeslam, the terrorist suspect wanted in connection with the Paris attacks, had been seen wandering the streets of the Belgian and Flemish capital.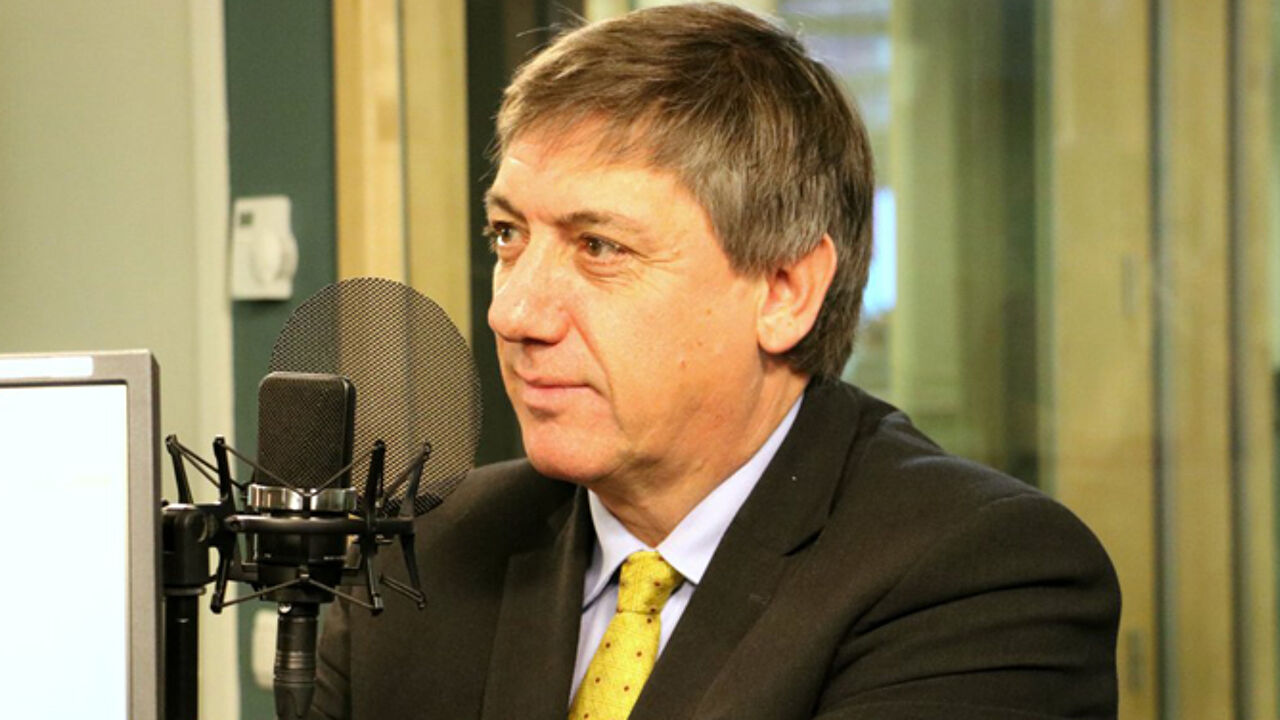 Mr Jambon explained that Belgium's Security Council met last night following a series of police raids across Brussels in order to evaluate the situation. The Council decided on the extra deployment of troops in Brussels as part of the measures accompanying terror alert level 3 that was not heightened to 4, the highest alert level.
Quizzed about whether the extra patrols were linked to reports that Salah Abdeslam had been spotted in Brussels Mr Jambon said: "Above all there are lots of rumours and it's hard to manage them. The man has not yet been stopped, but apart from saying that I can't give many details. We have one sole goal to allow the investigation to succeed. Let's give the investigation all chances of success."
Molenbeek
Mr Jambon insisted that he meant to tackle the problems that have surfaced in the Brussels borough of Sint-Jans-Molenbeek that is currently being portrayed in the foreign media as a terrorist hotbed.
"We want to tackle the problem on all levels and have met with the police chief, the mayor and the prime minister of the Brussels region. The mayor told me that she doesn't know who is living in the borough. This will be a first priority to complete the local register."
In time a comprehensive plan has to be drafted: "Molenbeek must look very different in five years' time. I repeat this has to happen in consultation with everybody. I'm not pushing the mayor aside."
Belgian security officers are not dunces
Jan Jambon also stuck up for Belgium's beleaguered security services that have come in for a lot of criticism abroad: "I believe this criticism is a bit far-fetched. A few months ago, after the dismantling of the terrorist cell in Verviers, we were the world's heroes and today we have become dunces."
The interior minister spoke of his understanding for the words of the French president, who said that the Paris attacks had been planned in Brussels: "I understand the French president was speaking in the emotion following the Paris attacks and made a particular communication. A week later we must return to reality."
Mr Jambon also returned to the Belgian prime minister's promise to change the legal framework surrounding the internet to allow a speedier intervention. The interior minister pointed to the ability of a hackers' collective like Anonymous to block hundreds of IS Twitter accounts, a capability that contrasted with the powers of the authorities.