Maximum terror alert level for Brussels: advice to the people
The terror alert level for Brussels was put at 4, the maximum on a scale of 1 to 4, around 1 o'clock last night. This means that there is "a very concrete and imminent threat". The present level 4 will be maintained until Sunday afternoon, when a new decision (concerning Monday) will be announced. The last time the terror alert level was at 4, was in 2007.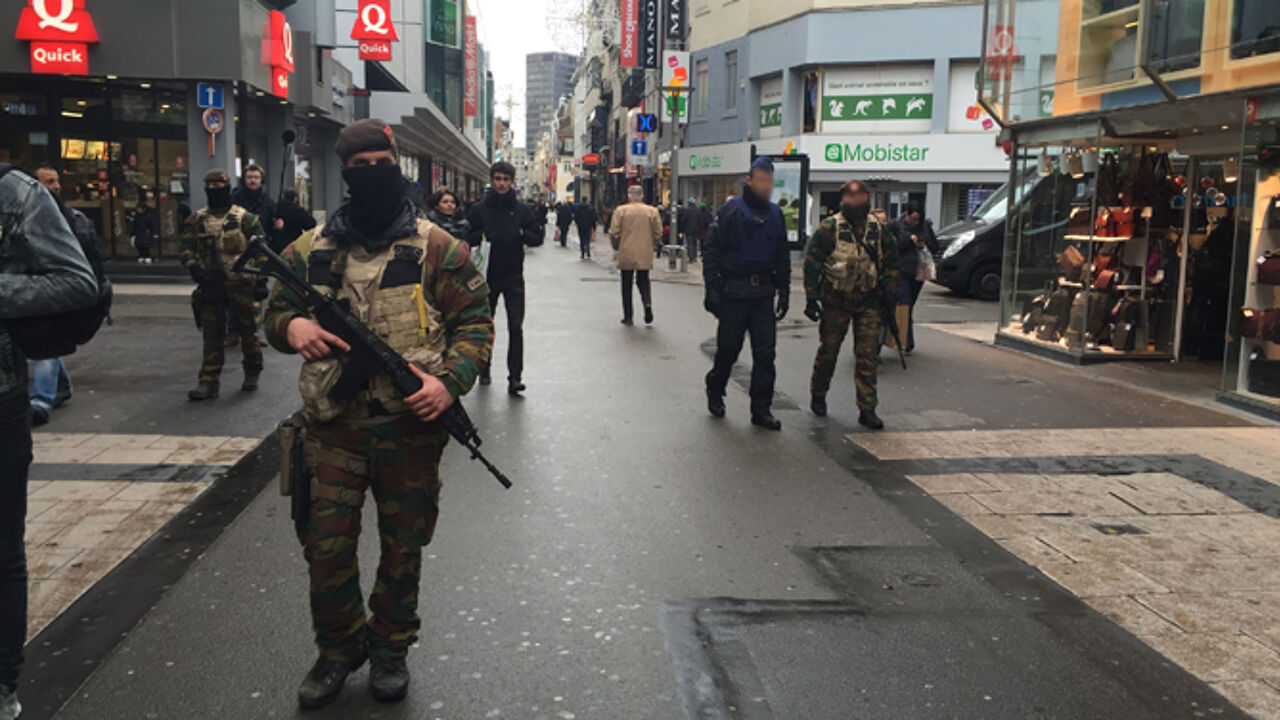 Police and soldiers can be seen patrolling the Brussels shopping street Nieuwstraat.
The decision was taken last night taking into account a new advice issued by the OCAD, the agency that analyses the terrorist threat in Belgium. Level 4 means "a serious and imminent threat" which also involves some recommendations to the population (to read about the concrete consequences, see 'Read also' section):
Avoid busy places or venues where a lot of people are gathering: concerts and big events, rail stations and airports, public transport and busy shopping streets
Respect the safety and security checks
Don't spread any rumours, stick to information issued by official sources. "It's not necessary to stay indoors, but be on the alert and avoid crowded places if possible", the Crisis Centre says.
A special telephone line has been installed for those who would want more information on the terror threat: 1771. People are asked not to call 101 for general information. It's also possible to go online to www.crisiscentrum.be
Vilvoorde follows
The present terror level is linked with the investigation into the men that were behind the Paris attacks. One of the main suspects, Salah Abdeslam, is still on the run. A new assessment of the situation is made every hour and the terror alert could be lowered again, accordingly.
A concrete reason why the level was raised, has not been given "in order not to hamper the investigation". However, it was denied that the fresh house searches in Molenbeek are not the cause. It's maybe based on information issued by foreign intelligence services. Meanwhile, one of the main suspects, Salah Abdeslam, is still on the run and he may be hiding in Brussels, although this has not been confirmed.
The heightened terror alert level only applies for the Brussels Region, but municipalities and cities outside Brussels are free to adopt the same measure if they feel this is wise. The city of Vilvoorde (which had a number of its citizens leaving for Syria to join the jihadist fights) has also put the level at maximum.
Photo: police and army vehicles at Central Station