Metro services scrapped, rail services normal
The terror alert level for the Brussels Region was put at 4 last night. What are the concrete consequences?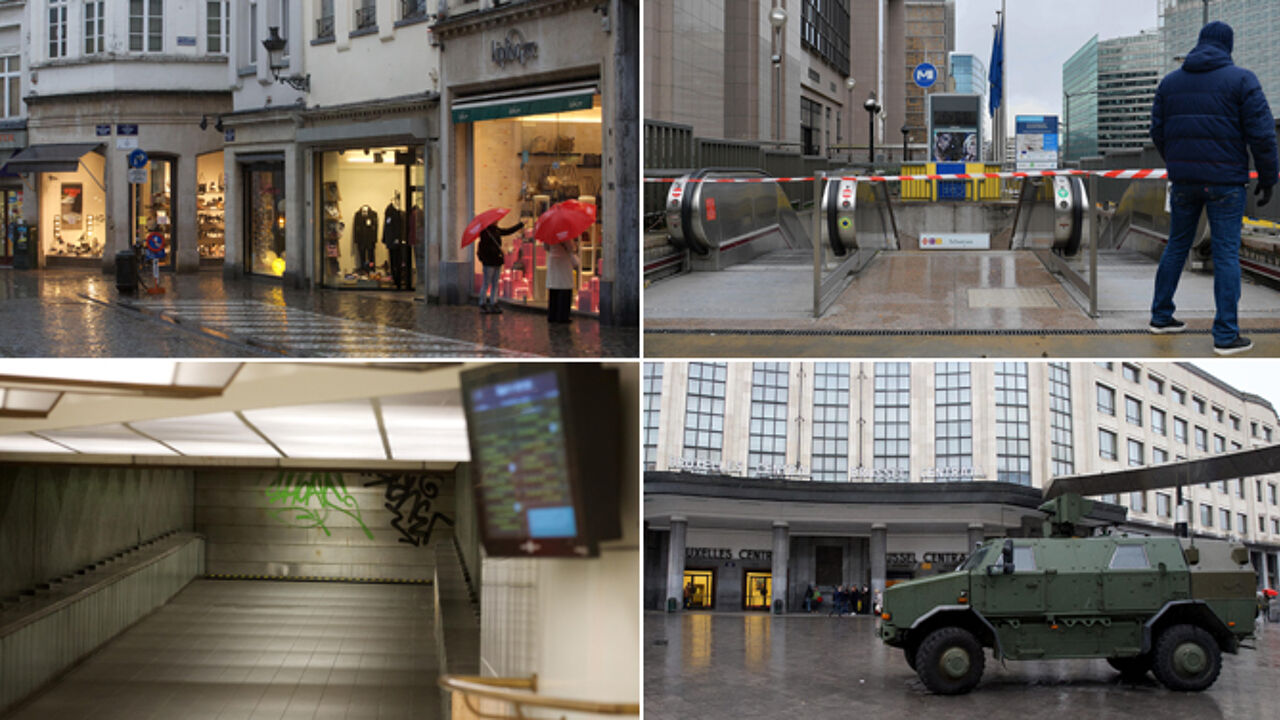 The Brussels Region has cancelled all activities in public places, shopping centres, markets and sports competitions
All 69 metro and premetro stations in the capital have been closed. All metro and premetro services have been scrapped until Sunday noon, when the situation will be re-evaluated. Trams and buses are running, but some tram lines (that have underground passage) are affected. "It's a precaution measure taken at the request of the police", MIVB spokeswoman Ann Van Hamme says.
Rail services are not affected. However, no trains will stop in Schuman rail station as it has been closed.
Flights at Brussels Airport are running according to schedule. The airport authorities are asking passengers to remain on the alert, though. Zaventem is situated outside the Brussels Region and the terror alert threat there remains at 3.
The Atomium in Brussels, the Kinepolis cinema complex and the exhibition Train World in Schaarbeek are closed.
The Europarlementarium is also not accessible.
More police and militarymen will be seen in the capital as police presence is being increased.
SOUND/CHECK, an event for musicians and music creatives at the Ancienne Belgique concert hall, has been cancelled.
The Johnny Hallyday concert in Paleis 12 of the Heizel, scheduled for tonight, will not take place.
The Free Brussels University (VUB) has decided to cancel all courses and events on its campuses in Etterbeek, Jette and Kaai.
The entry of Sinterklaas in Vilvoorde has been cancelled.
The Home Office has asked the Belgian Football Association to cancel all top-flight and second-division football matches, but the Pro League has decided not to follow this advice for the top division, leaving the choice to each of the local authorities.
The classical concert by André Rieu in the Ethias Arena in Hasselt (Limburg) will not take place tonight, and has been moved to 27 February.
Please note that this list is a non-exhaustive one as numerous events, big and small, are being cancelled in the capital and elsewhere.