Most top-flight football matches going ahead, despite Home Office advice
The 7 remaining football games in the top flight have not been cancelled by the Pro League, the association of professional clubs. This is despite the advice issued by the Home Office to opt for a general cancellation. Local authorities however maintain the possibility to cancel a match if they think this is necessary. This happened for the matches Sporting Lokeren-RSC Anderlecht and Mouscron-Charleroi.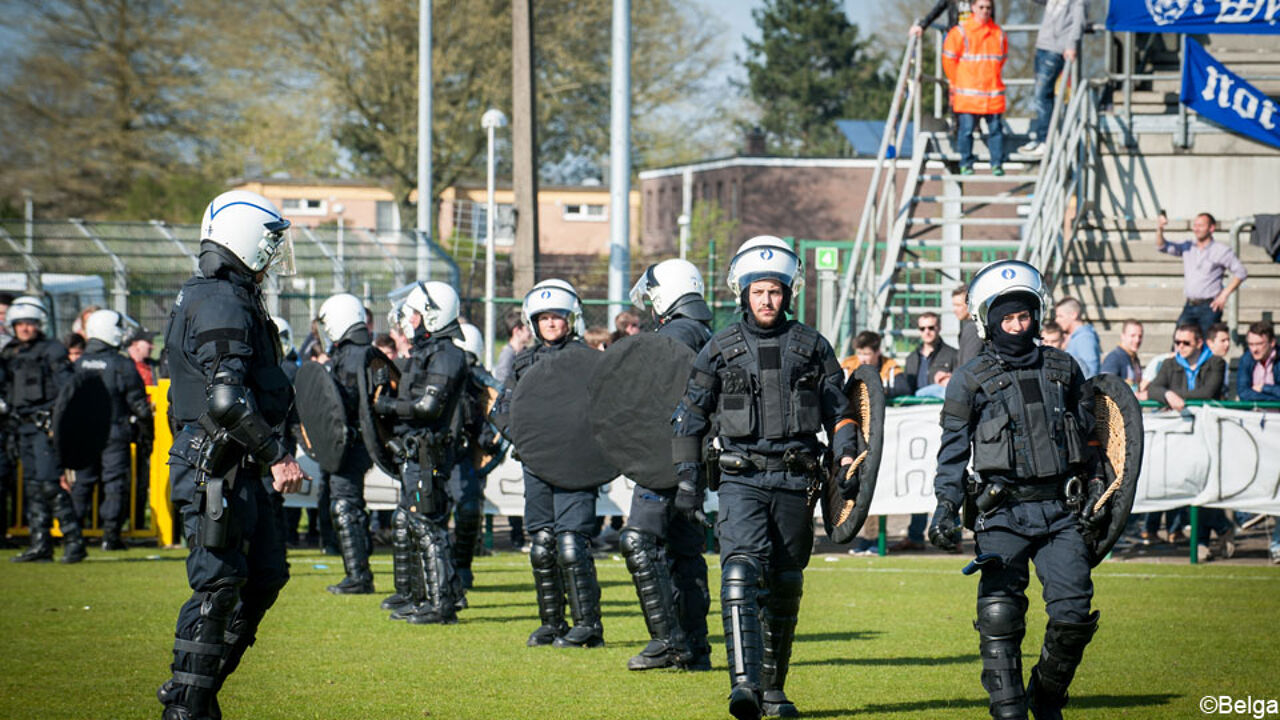 AA Gent-Westerlo (5-0) was the first match of the 16th day of play, yesterday evening. The match took place under high surveillance. Fans were body-searched when entering the grounds, and nobody was allowed to take any kind of bag.
However, the situation changed last night, with the terror alert level for Brussels being heightened to the maximum of 4. The Home Office asked the Belgian Football Association (FA) to cancel all matches in the first and second division, but the Pro League (representing the interests of all first division clubs, the Belgian top flight) decided not to follow this advice.
The Pro League refers to the fact that the heightened level only applies to the Brussels Region. Of the 7 remaining matches, none is taking place in Brussels, as Anderlecht are travelling to Sporting Lokeren.
Around noon it was announced that the Lokeren Burgomaster has decided to cancel the home match against Anderlecht. However, his decision was linked to the fact that Lokeren cannot count on help from the federal police to organise the match. The match required extra police presence due to potential riots between rivalling hooligans.
The FA still has to make a decision about the second division. One match has been scrapped already: White Star Brussel - Coxyde.