Weapons but no explosives found during house search
The Brussels judicial authorities confirmed that a house search took place in the Jean-Batiste Decock Street in Molenbeek, at the home of a suspect who was taken into custody on Friday. Weapons, but no explosives were discovered during the operation. This police action in Molenbeek is not the reason for the heightening of the terror alert to 4 though. Meanwhile, a new suspect was apprehended in Turkey.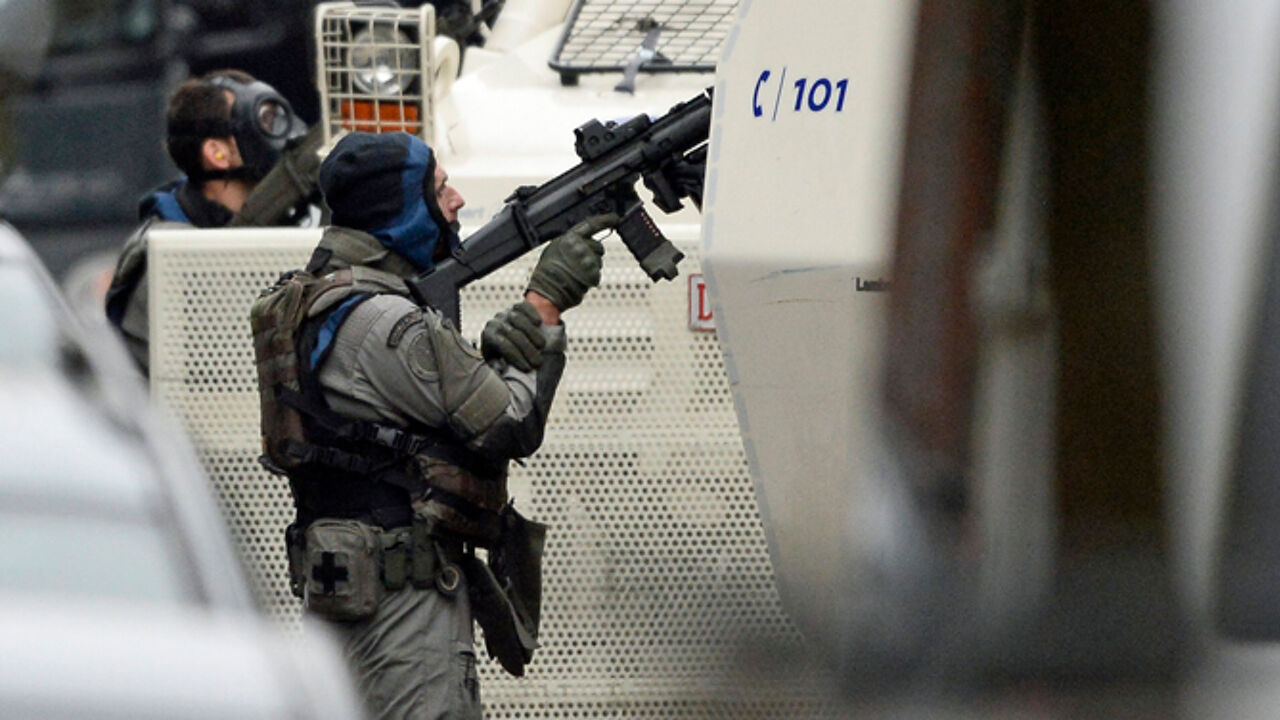 The statement added that "no further information will be released". However, the VRT news desk had informal but reliable sources saying that 3 weapons were found, but that the findings did not include Kalashnikovs.
The suspect is a man who was taken in for questioning on Thursday. Examining judges decided yesterday he has to stay behind bars. The man is facing charges of taking part in terrorist activities and/or membership of a terrorist gang.
Suspect apprehended in Turkey
Meanwhile, another suspect of the Paris attacks was apprehended in a hotel in Antalya, Turkey (photo below). The 26-year-old Belgian of Moroccan descent was in the company of two men carrying a Syrian passport.
It is believed that he helped to choose the targets for the Paris attacks. Foreign Minister Didier Reynders said that there are close contacts between Belgian and Turkish detectives.