Lukaku joins Ronaldo and Rooney on exclusive list
Romelu Lukaku is doing particularly well at English football club Everton in the Premiership. The Belgian striker scored a double for the Toffees against Aston Villa yesterday to bring his tally to 51 top-flight goals at only 22 years and 6 months of age.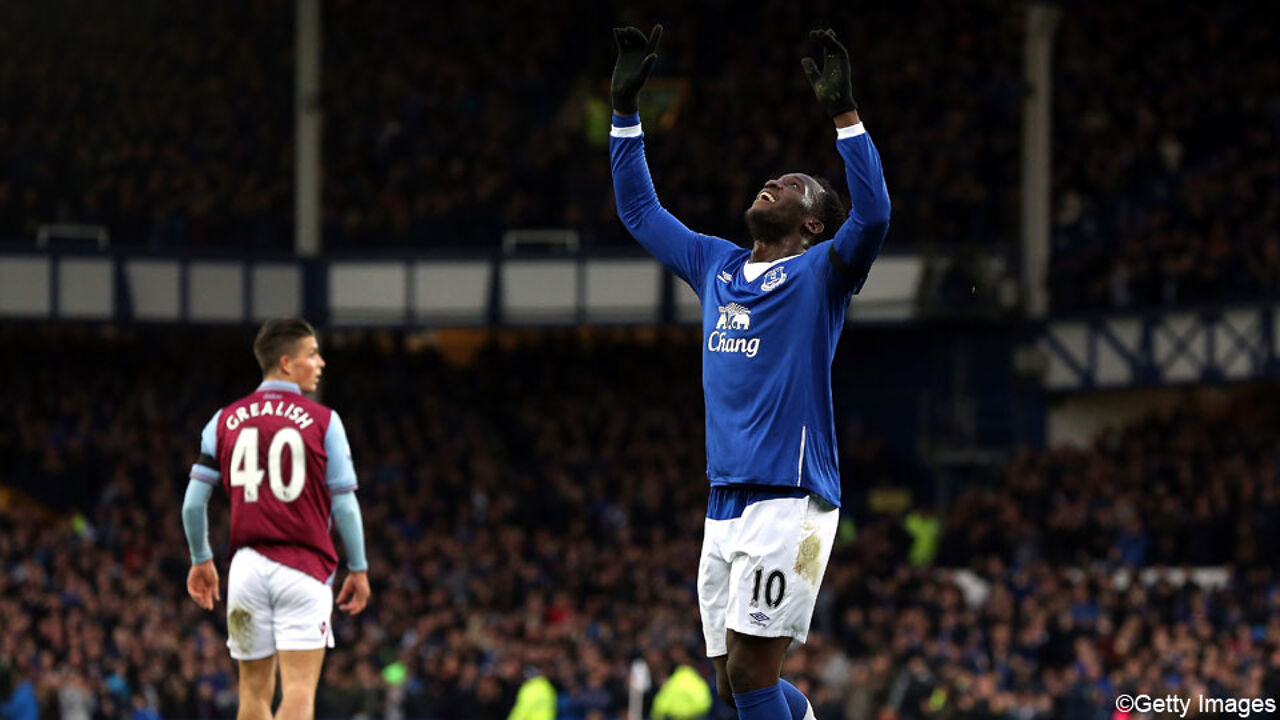 2015 Getty Images
Lukaku celebrates after bagging his 50th in the Premiership.
Lukaku scored his 50th and 51st Premiership goals in a 4-0 thrashing of Aston Villa in Goodison Park. He is only the 5th player in English football history to reach the landmark of 50 goals before turning 23 years of age, and now joins a quite exclusive club of 5, which also features Cristiano Ronaldo, Wayne Rooney and Liverpool legends Michael Owen and Robbie Fowler.
Lukaku turns 23 on 13 May next year. The Belgian with Congolese roots grew up in Belgium and started playing as a boy at Rupel-Boom, north of Brussels. He emerged as a top player in Anderlecht, but was never hiding his dream to play for Chelsea one day.
Lukaku eventually moved to Stamford Bridge in 2011, but Chelsea not the success he was dreaming about. He first joins West Brom on loan, to play more matches, and next Everton. The Toffees later manage a permanent transfer, paying some 35 million euros.
Lukaku, a tall, strong striker, is also a member of the Belgian national squad, although he has not yet been able to reach the same successes there as with the Toffees in Liverpool.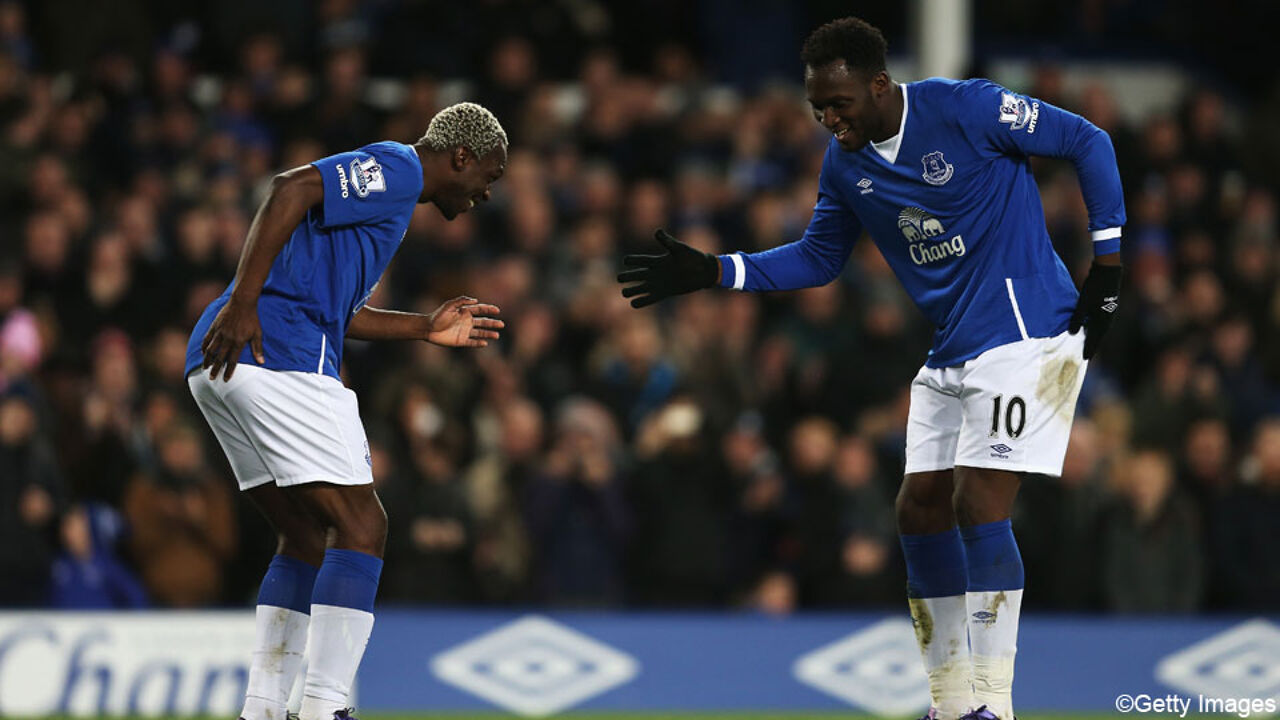 2015 Getty Images