Metro services returning to normal in Brussels
Metro services are returning to normal in Brussels following the close down triggered by the terror alert. Half of all metro services are operating. 200 soldiers are guarding the network.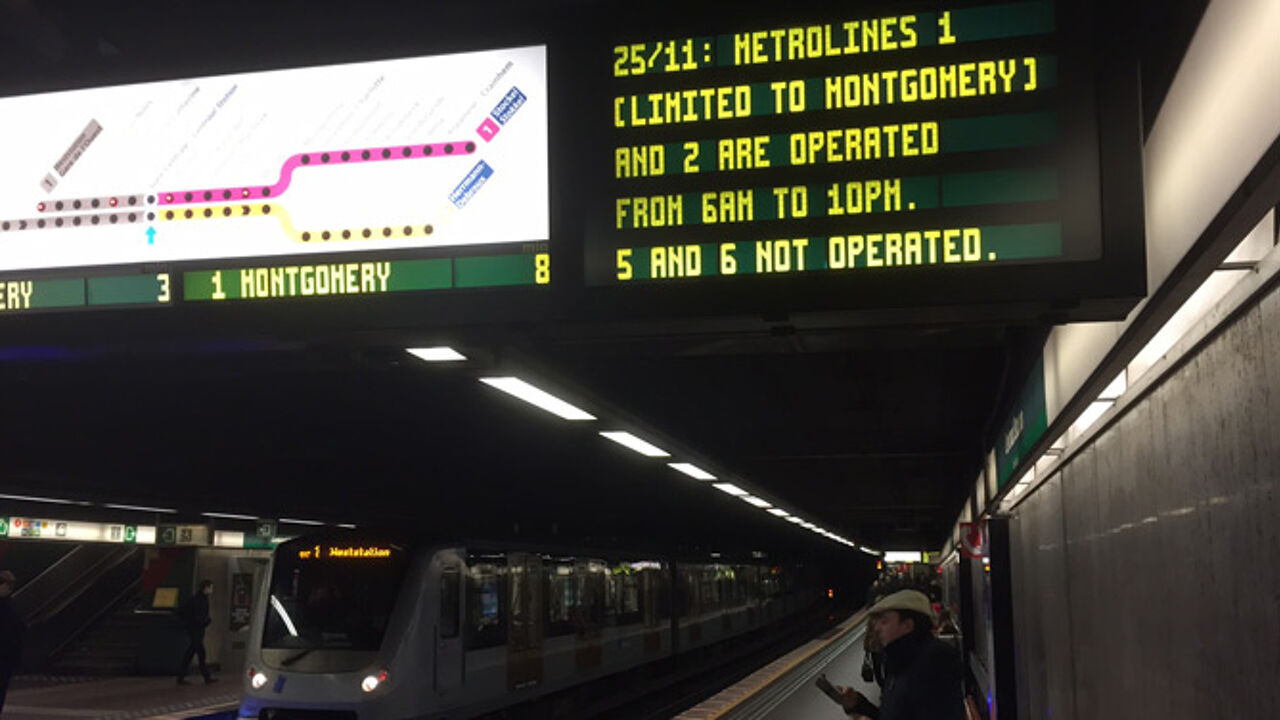 Many metro stations are reopening today. The target is to reopen 35 of the 69 metro and premetro stations. Metro services will only be operated between 6AM and 10PM. Some routes have been curtailed.
The public transport company MIVB is concentrating on the reopening of the network in the centre of the city. All metro stations within the inner Brussels orbital ring road, the 'ring' are open except for the premetro stations Beurs, Anneessens and Lemonnier.
Metro line 2 is fully operational. Metro line 1 runs from West Station to Montgomery and metro line 7 is open again too.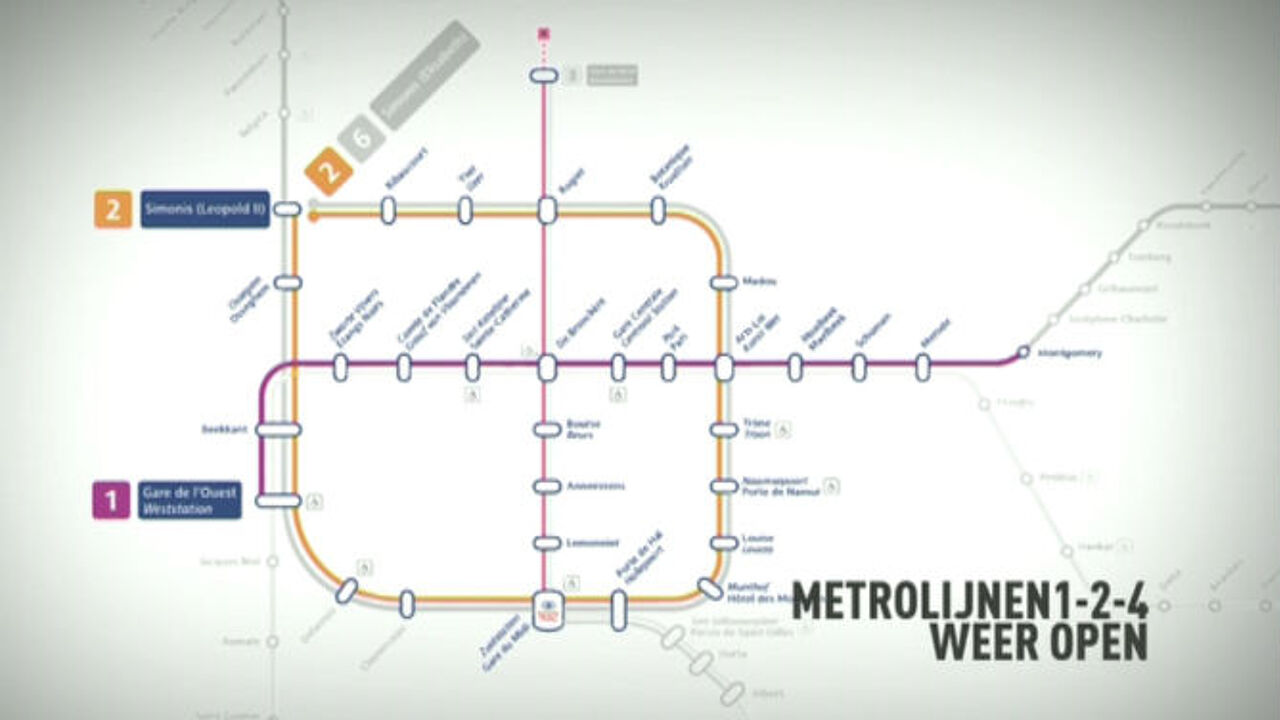 The Brussels metro was closed due to the level 4 terror alert, the highest possible alert level declared in the capital. Level 4 remains in force at least until Monday, but the authorities have been keen to reopen the metro. The operation took a while because security measures and staff needed to be in place first.
200 soldiers will guard the entrances of metro stations to guarantee security. They are being deployed in addition to the transport company's own security staff.
First indications suggest many people are avoiding the metro though. At the metro intersection Kunst/Wet, usually one of the busiest stations, there wasn't the usual rush this morning. One VRT reporter even noted an absence of police and soldiers and said that she had mainly seen the transport company's own security staff.
There is still some disruption to services of the Flemish local transport company De Lijn that also operates in Brussels. Some drivers are refusing to drive into the capital and their buses were cancelled. De Lijn has now agreed to give drivers entering the capital with their bus a bonus as long as the heightened alert persists. School buses are operating normally.
Four Brussels rail stations that are linked to a metro station were closed in the past days. Today only Delta remains shut.