Belgium vs Britain: honour and prestige at stake in historic final
Belgium and Britain are level (1-1) after the opening day of the Davis Cup final in tennis. Saturday could be crucial, as the Murray brothers are facing the Belgian duo in the doubles, and with 2 more singles matches coming up on Sunday. There is a lot of honour and prestige at stake: Britain could claim their first title since 1936, while Belgium are playing their first final in a century. The Belgians have never lifted the trophy.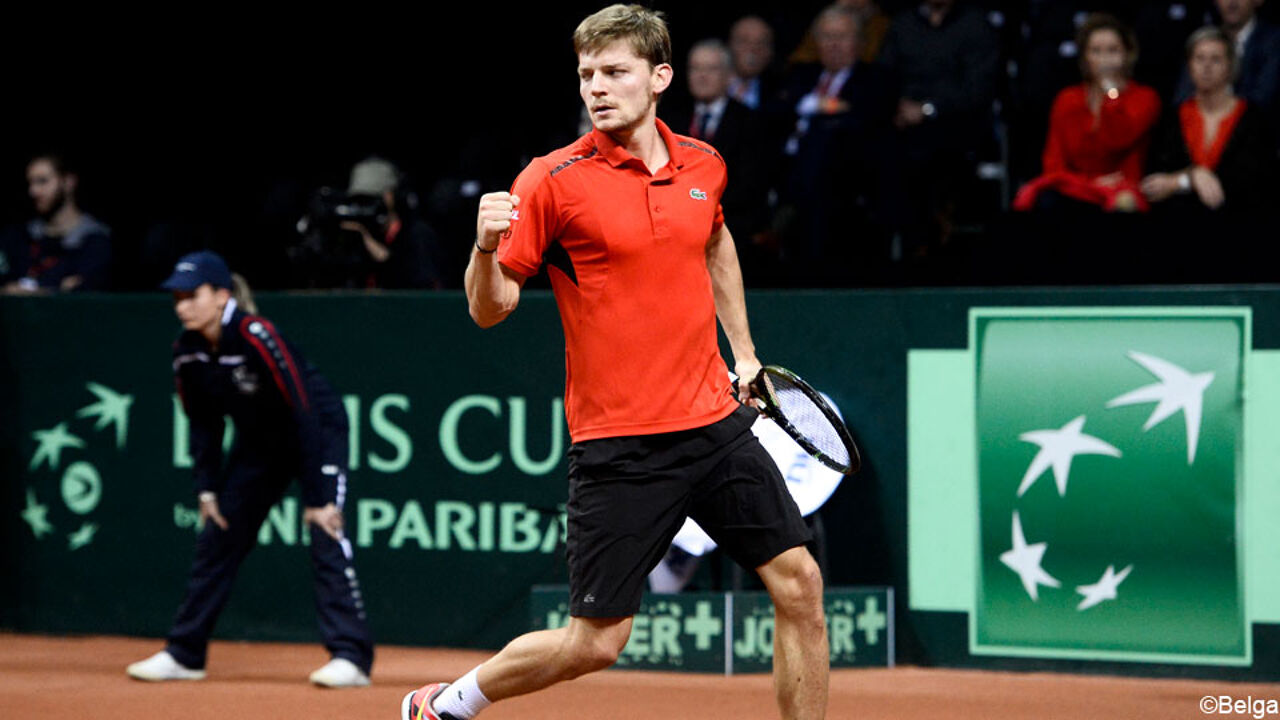 Belgium climbed ahead in the first singles game of their "historic" final, as David Goffin (photo) survived a scare against the British debutant Kyle Edmund. Goffin (the world's number 16) had started as the big favourite against Edmund (ATP-100) but was overwhelmed by the setting, a 13,000 seat arena packed with home fans in Ghent's Flanders Expo site. Goffin got control of his nerves just in time and recovered after losing the first two sets 6-3 and 6-1, to win the next three sets 6-2, 6-1, 6-0.
It was next up to Ruben Bemelmans (108) to try and keep Andy Murray (2) busy on the Ghent clay court as long as possible, and to have him spend as much energy as possible (Andy Murray is playing both the singles and the doubles). The Limburg tennis ace only partly succeeded in his task, as Andy Murray prevailed in 3 sets: 6-3, 6-2, 7-5 after 2 hours and 24 minutes.
Can Murray brothers win crucial match?
Belgium are in their first Davis Cup final since 1904, while Britain could grab their first trophy since 1936. The Davis Cup is the unofficial world championship for countries in tennis. Considering the first day (Belgium and Britain both have one strong and one weaker player, so Sunday's singles may end level at 1-all again), today's doubles could turn out to be crucial.
Andy Murray is teaming up with his brother Jamie, while Belgium have yet to announce their doubles team. Davis Cup Captain Johan Van Herck is postponing the announcement for tactical reasons, but he may want to give his top player, David Goffin, some rest for Sunday.