Countries adapting travel advice for Belgium
A number of countries have changed their travel advice for Belgium, after the official body that analyses the terror threat for Belgium (OCAD), lowered the alert level for Brussels one step to 3. In general, it is no longer asked to avoid big crowds, but to remain vigilant. There is no such thing as a negative travel advice where it is advised to avoid Belgium.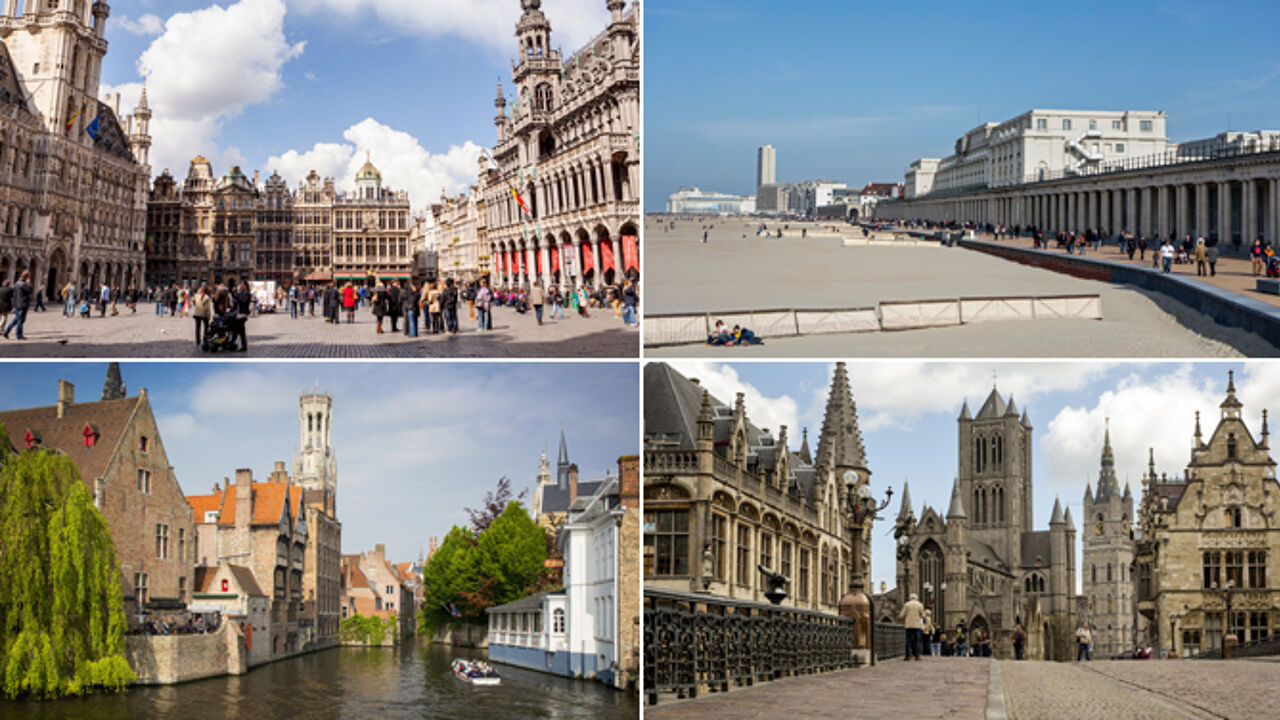 (Combo picture shows Brussels and Bruges (left) and Ostend and Ghent (right).
The British authorities are calling on their citizens that travel to Belgium "to remain alert and vigilant, especially in places where there's a high concentration of people", adding that the Christmas market in Brussels is going ahead, but with reduced hours and additional security measures in place. "Other public events across Belgium are also likely to see additional security." Click here to read the full updated text.
The Dutch have the same kind of advice. "It's important to stay on the alert, in Brussels, but also outside the capital." Germany continues to ask citizens to avoid busy places.
The United States are urging Americans "that you exercise caution and avoid large public gatherings such as major pedestrian walkways and shopping centres. Please be aware that, for the time being, the government will allow public gatherings case-by-case basis depending on their ability to provide security. We urge vigilance at such events." Click here to read the full text.