"We have to stand up and fight!"
Belgium are with their backs against the wall in the Davis Cup finals in Ghent, after Britain have climbed ahead. The Murray brothers defeated David Goffin and Steve Darcis in 4 sets in Saturday's doubles. Goffin, the Belgian number 1, now has to beat Andy Murray in this afternoon's singles, or it's over for the Belgians.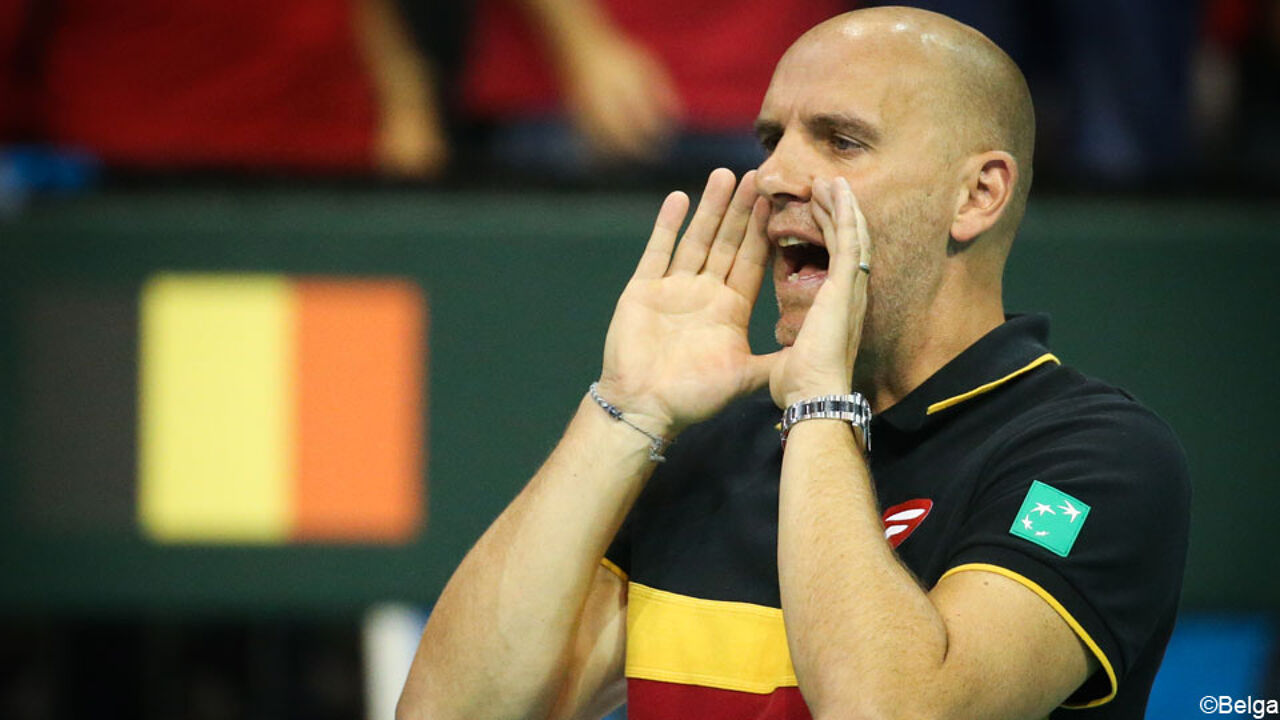 In a tense match on the Ghent clay, the Murray brothers Andy and Jamie had to work hard for their money, but prevailed after more than 3 hours: 6-4, 4-6, 6-3, 6-2. Belgium are now 1-2 behind.
David Goffin is facing Andy Murray this afternoon, with the heavy task to keep Belgium in the match. If Murray wins, it's job done for Britain and a first Davis Cup trophy since 1936, but Goffin feels confident: "I am feeling good with my groundstrokes and everything is okay for the final match. I am ready to give everything. It's no problem if I have to play 5 sets tomorrow."
The Belgian Captain Johan Van Herck refuses to throw in the towel: "We have to stand up and fight!"
It still has to be decided who will play the final match. It could be Ruben Bemelmans taking on Kyle Edmund, or Steve Darcis playing James Ward.