Britain defeat Belgium, claim first Davis Cup since 1936
Great Britain have clinched their first Davis Cup since 1936. Andy Murray defeated Belgium's David Goffin in the third singles match, on Sunday, to give the Britons an unassailable lead against the Belgian hosts, 3-1. Belgium were in their first Davis Cup final since 1904 and have never won the trophy. The Davis Cup is the unofficial world championship for countries in tennis.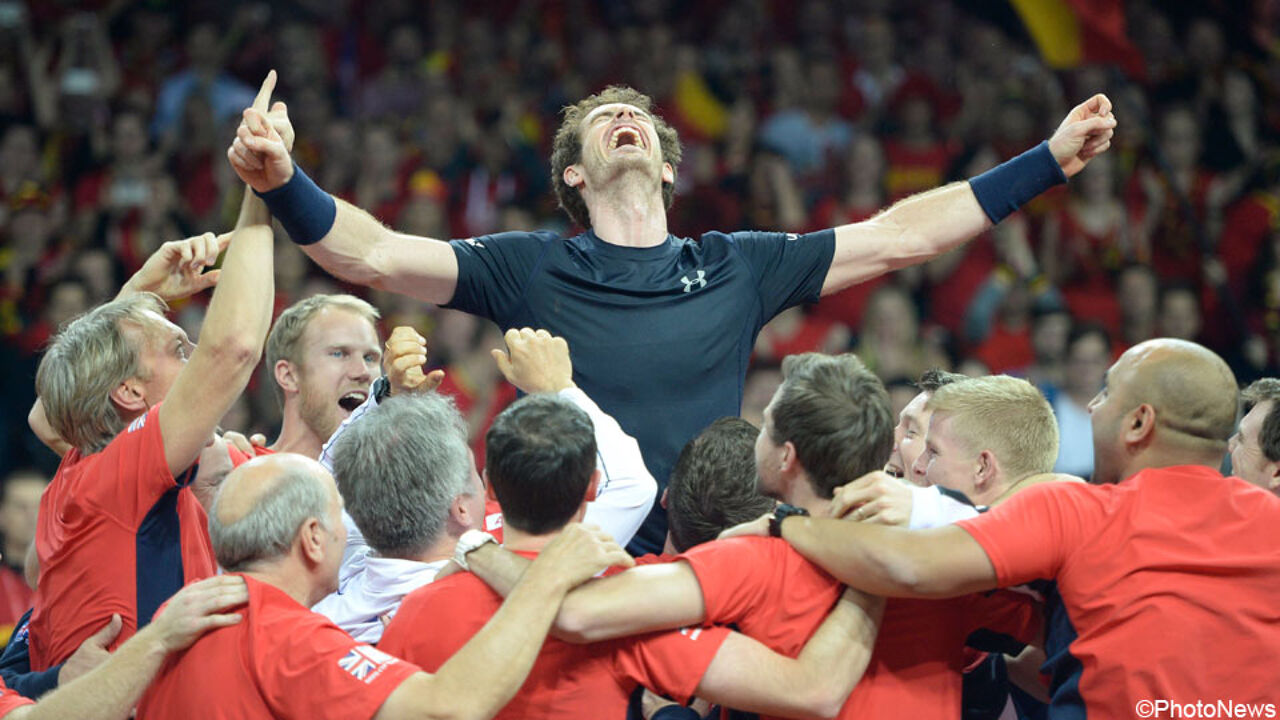 Andy Murray decided the historic tie for Britain, becoming the hero of the day.
The last time Belgium made it to the finals, 111 years ago, they were defeated 5-0 by the British Isles. This time, Belgium were determined to avoid a repeat and they were even in with a chance, though Britain started as the favourites.
Britain had top player Andy Murray in their ranks - the Scotsman is the world's number 2 - while Belgium counted on their number 1 - the world's number 16 - David Goffin. An equally balanced tie after the opening day (1-1), the match turned in favour of the Britons yesterday as the Murray brothers Andy and Jamie won the doubles on the Ghent clay.
This left Goffin with the obligation to defeat Murray in his singles match today. Goffin fought hard, but Murray was better on the crucial moments, winning 6-3, 7-5 and 6-3. An explosion of joy followed: after taking an Olympic title and winning Wimbledon, Andy Murray fulfilled his third big dream: bringing the Davis Cup home.
"I can't believe we did it," Murray told reporters. "We may never get an opportunity to do this again. We should celebrate tonight."
10th title for Britain
Britain is the only country to have competed in all Davis Cup editions since 1900 and their 10th title makes them the third most successful nation after the United States (32) and Australia (28).

When Britain last won it, in 1936, they had a certain Fred Perry in their team. It was a long way coming, as they last played in the final in 1978.
 
Queen Mathilde
Belgium had the support of a home crowd in Ghent, and had chosen the underground (a slow surface, i.e. clay, though it was faster than they had hoped for). Despite the presence of Queen Mathilde (photo below), it was Britain who took it in the end.