Club Brugge, Anderlecht bounce back after early scare
In football, both Club Brugge and Anderlecht recovered from a false start to claim a victory against an underdog team. Club Brugge bounced back after the break to take it 1-4 at KV Mechelen, while Anderlecht had to work hard for their money against OHL, 3-2. Both stay hot on the heels of leaders AA Gent.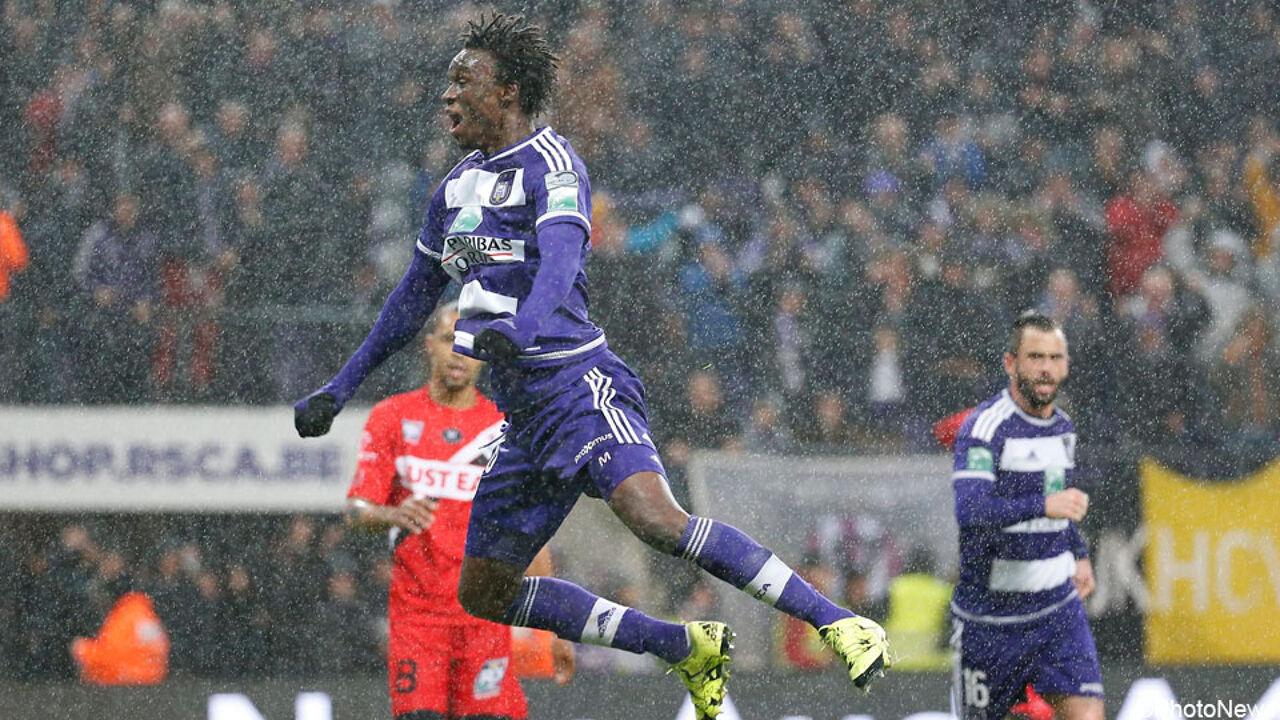 Idrissa Sylla steered Anderlecht past OHL with a double on a wet and windy Sunday afternoon.
KV Mechelen had defeated the previous league leaders KV Oostende last week and were hoping for another stunt against Club Brugge. Jens Naessens put the home team in front (the first goal Bruges had to swallow in 5 games), but the tables turned after the break when substitute Jelle Vossen scored back-to-back goals to make it 1-2 (photo below).
Another substitute, youngster Tuur Dierckx, added a third one for Bruges with newcomer Hans Vanaken making it 1-4. Bruges had a bad reputation in away games until a couple of weeks ago, but are now wiping out this problem.
Anderlecht fought back from 0-1 behind against Oud-Heverlee Leuven (OHL), who played their first match under the new coach Emilio Ferrera. OHL made life hard for Anderlecht and managed to equalise (2-2), but striker Idrissa Sylla made his second of the afternoon to give Anderlecht the victory.
AA Gent now have 36 points and are followed by Club Brugge (34), Anderlecht (32), KV Oostende (31), Zulte Waregem (25) and Kortrijk (35). KV Oostende are playing at Westerlo tonight, while Anderlecht also have a postponed game in hand.