Santas colour Antwerp red and white
Some 4,000 Santas, men and women, took part in the Santa Run in Antwerp last night. Red and white coloured the Antwerp city centre as thousands of Father Christmases jogged through Antwerp in search of Dutch gin and a party.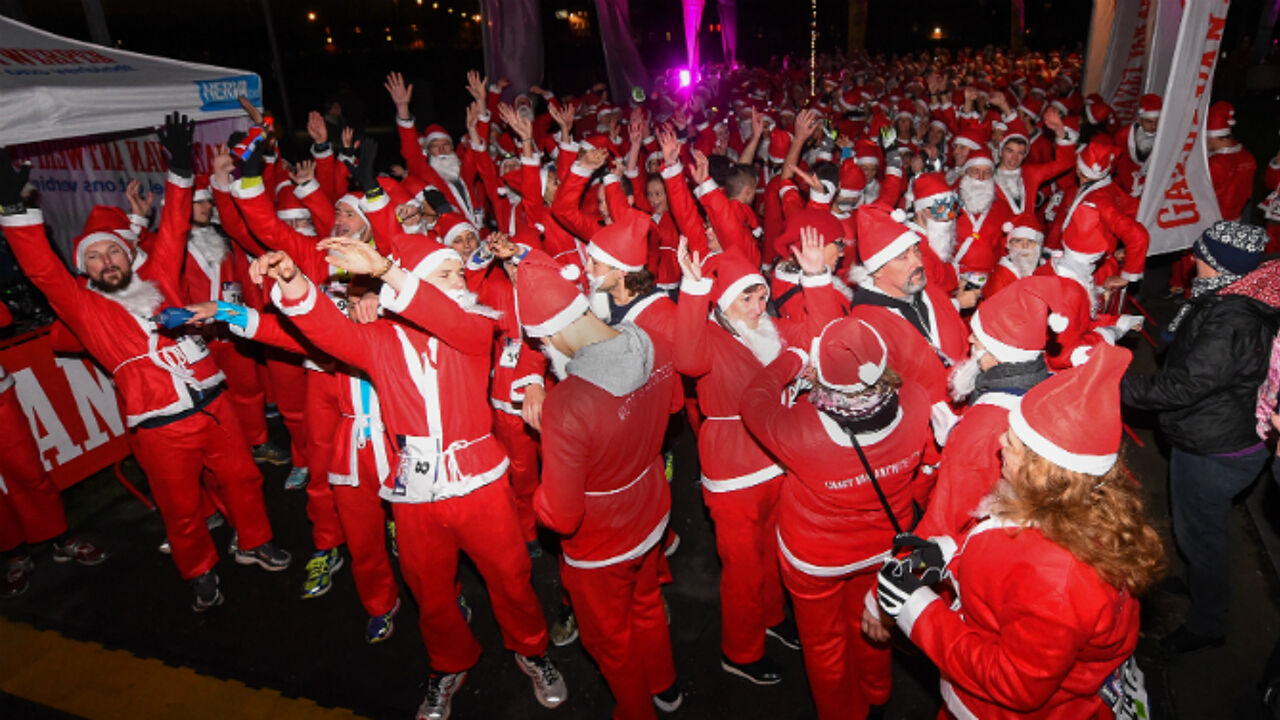 The party they found at the end of their run when they returned to the Parkloods at Park Spoor Noord that had been the starting point.
It's the ninth time that the 'Señors', as the people of Antwerp like to be called, organise the run that only covers 5 kilometres. This year's start was at Park Spoor Noord giving everybody an opportunity to slip into their Santa suit discretely.
The route then took the Santas through the student district and along the Meir, the main commercial thoroughfare of the northern port city where many Santas were treated to Dutch gin by friends and acquaintances. The runners then headed for the Groenplaats and the Market Square. The run ended at the Havenhuis or Port House on the Bonaparte Dock. The runners were then expected back at the Parkloods for the Santa Party.
The entire run passed without incident. Money raised by the run will go to charity.