Tricky draw for Belgium at Euro 2016
The Belgian national soccer squad, the Red Devils, face an uphill struggle to advance from the group stage of next year's European soccer championships in France. On Saturday evening they were drawn against Italy, the Republic of Ireland and Sweden in Group E.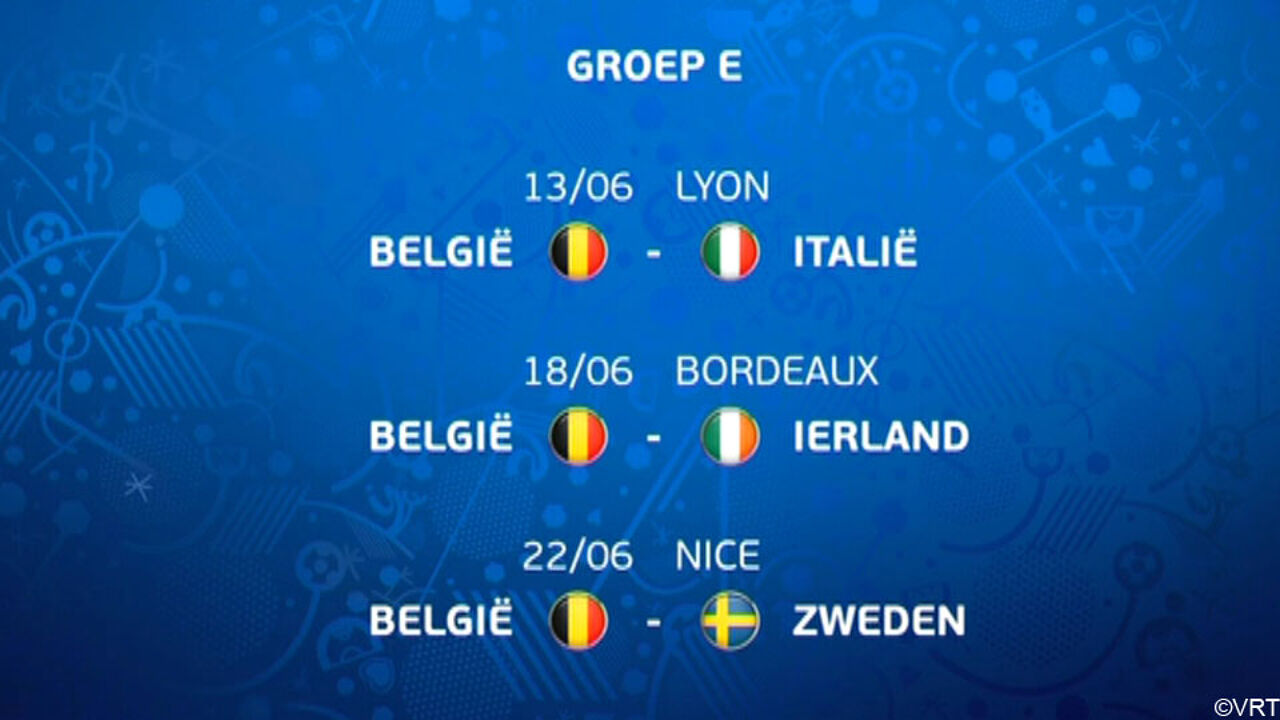 Belgium will kick off the European championships in the spanking new Stade des Lumières Stadium in Lyons at 9PM on 13 June in a match against Italy. Belgium play the Republic of Ireland on 18 June and Sweden on 22 June. The Belgian matches are scheduled for Lyons, Bordeaux and Nice.
Those in the know say that in comparison with recent World and European championship draws Belgium has been drawn in a far more difficult group than in recent years. Belgium's first match against Italy is already a world class test.
Italy were runners up at the last European championships and Belgium even managed to beat the Italians 3-1 in a recent friendly. All eyes will be on Vertonghen, De Bruyne and Batshuayi to see if they can repeat their performance.

Belgium play the Republic of Ireland at 3PM in Bordeaux on 18 June. The Belgians will be wary of the Republic's Robbie Keane, at 35 still a major danger. The LA Galaxy star scored 5 times during the qualifiers.
Belgium play Sweden that limped into the European championships at the last minute. Sweden should not be underestimated beating Belgium in the opener of the 2000 European championships. Belgium meet Sweden at the Allianz Riviera in Nice at 9PM on 22 June.