AA Gent, Anderlecht the winners of the day
In football, leaders AA Gent are now enjoying a 5-point gap on second-placed KV Oostende, after Club Brugge lost the 'clásico' against Anderlecht 1-4 in Bruges. AA Gent beat KV Kortrijk 3-0 in the final match of the 20th day of play, but Anderlecht still have one game in hand and could reduce the gap to 3 points next Wednesday.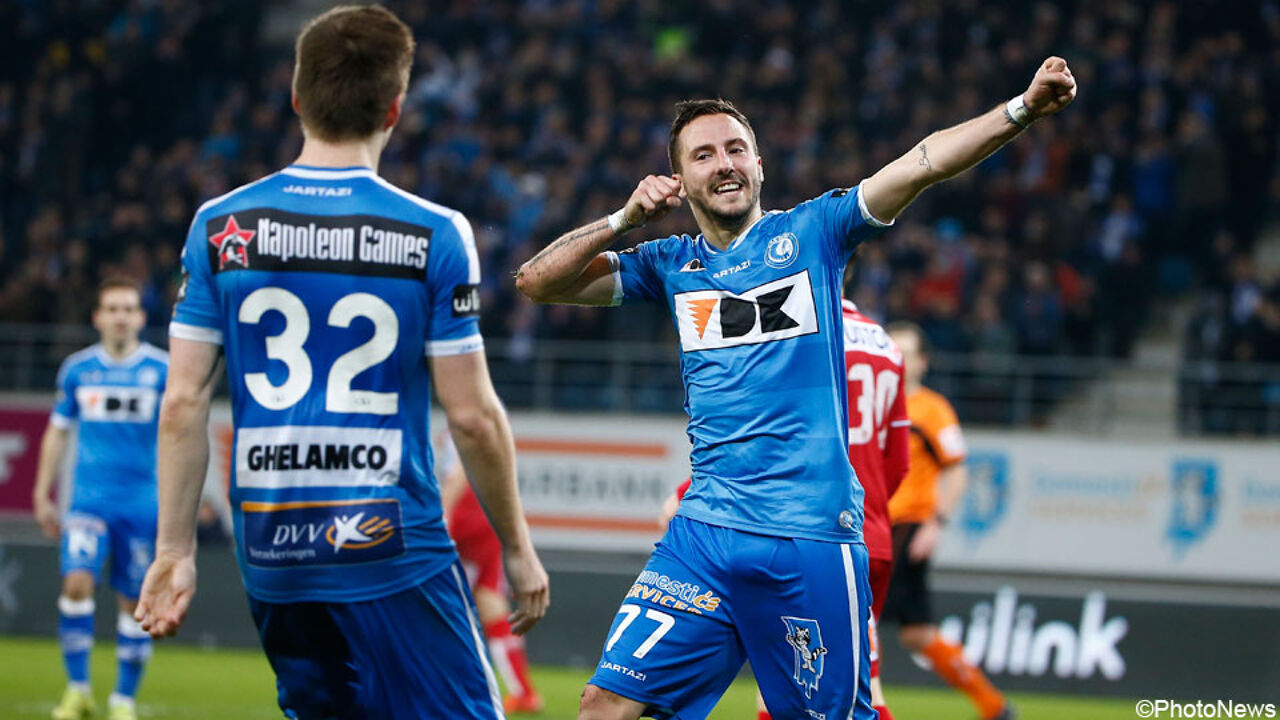 AA Gent attacking midfielder Danijel Milicevic scored the 3rd goal for AA Gent.
Club Brugge received a heavy blow as they lost the classic summit match against Anderlecht 1-4 before their home crowd. Club had won all their 9 home games in the domestic league so far this season, and started as the favourites against an Anderlecht in crisis. But when Anderlecht are with their backs against the wall, they usually manage something extra. Golden Shoe Dennis Praet scored twice in the Brussels showdown (photo below).
With Club Brugge losing, leaders AA Gent could widen the gap at the top. The defending champions were very eager to win their last home match of a 'grand cru' 2015 in which they took their first league title and surprised in the Champions League, making it into Europe's last 16. Against a defensive Kortrijk, Moses Simon broke the deadlock in the first half. Ghent Captain Sven Kums, poised to win the Golden Shoe as the best player of 2015, made it 2-0 from the penalty spot, while Danijel Milicevic (photo) added another one.
"First, they thought we could not become champions. We did it. Then, they thought we would make a fool of ourselves in the Champions League. We didn't and made the second round", AA Gent coach Hein Vanhaezebrouck told reporters. So what's next for AA Gent? "We want to do even better in 2016", Captain Sven Kums told the crowds after the match.
KV Oostende received some help from Standard as the revelations took it 4-1 at the coast. The win allowed Ostend to climb to second place.
AA Gent now have 43 points from 20 games, KV Oostende have 38, Club Brugge and Anderlecht 37, Zulte Waregem 30 and RC Genk 28. Anderlecht play Lokeren on Wednesday in a match that had been postponed due to the terror threat last month and could reduce the gap with AA Gent to 3 points.