Boxing champ: "I will break this trophy in two"
Manchester City playmaker Kevin De Bruyne and the female boxing champion Delphine Persoon were crowned 'Sportsman' and 'Sportswoman of the Year' in Belgium last weekend. For Persoon, it was an honour that she missed last year. As for De Bruyne, the football player had an excellent year with Wolfsburg, Manchester City and the Red Devils national football team.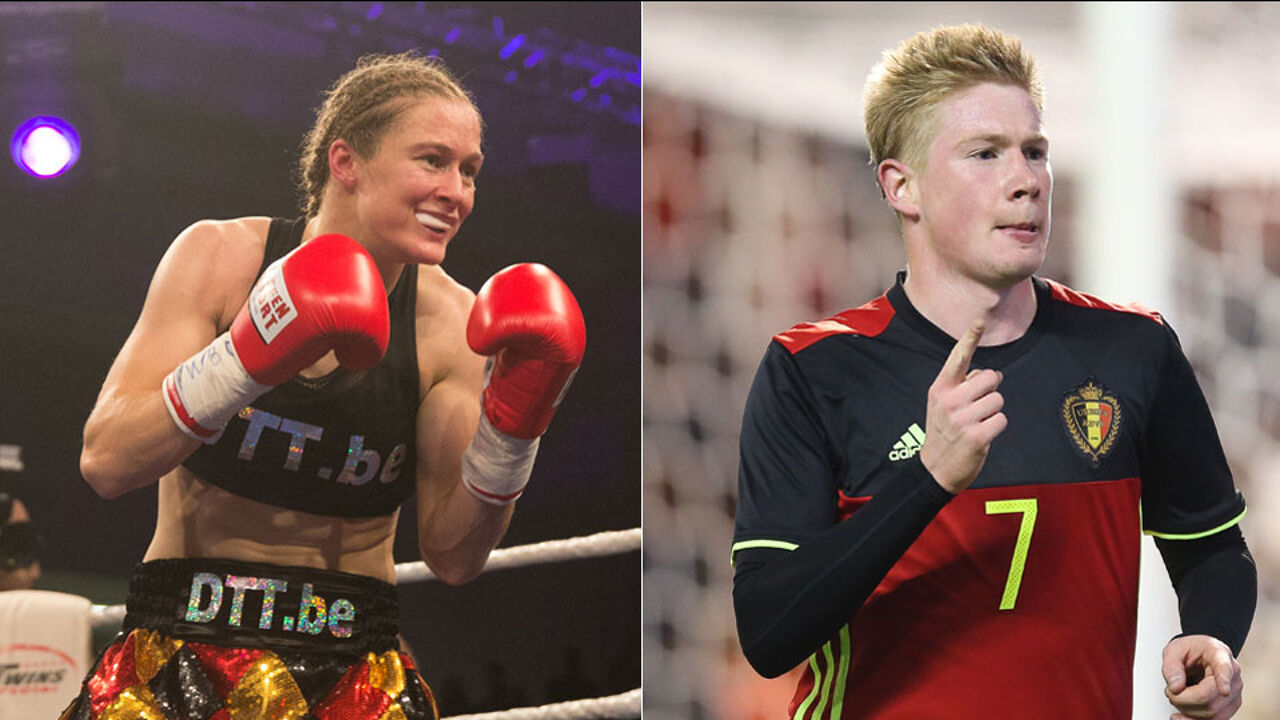 Delphine Persoon was so disappointed she hadn't received the honour last year, that she boycotted this year's edition. "I didn't come because I wanted to avoid a major disappointment like the one I had last year", she explained. Still, she is thrilled she won it after all: "I had already been chosen as the world's best female boxer, but this was a trophy that was still eluding me. This is the icing on the cake."
Persoon assisted a charity event for "To Walk Again" instead. This fundraiser was created by the Belgian triathlete Marc Herremans, who is stuck to a wheelchair after a tragic accident in Lanzarote. "I promised Marc I would come. I kept my promise. I guess I had more fun there than I would have had at the Sports Gala."
"This being said, I still think 2014 was MY year. I claimed the WBC belt and led the different boxing rankings." Persoon held Charline Van Snick (judo) and Evi Van Acker (sailing) to second and third place. She is the very first boxer on the women's list. "I will break this trophy in two. The other half is for last year", Persoon said.
What a year for Kevin De Bruyne!
Kevin De Bruyne was the favourite to win it in the men's event. He was crowned the best player in the German Bundesliga last summer - a very prestigious trophy. After that, he made a switch from Wolfsburg to Manchester City where he joined the ranks of Vincent Kompany and co. De Bruyne resisted the pressure put on his shoulders by the gigantic transfer fee and confirmed.
East-Fleming Kevin De Bruyne beat Philip Milanov (discus throw) and Greg Van Avermaet (cycling) into second and third place.