14 people traffickers held
Belgian police have arrested no fewer than 14 people-traffickers during the past three months. During the same period a thousand undocumented people were registered too. Interior minister Jambon has described the operations that are being carried out around the clock as a "success" and has promised to continue them.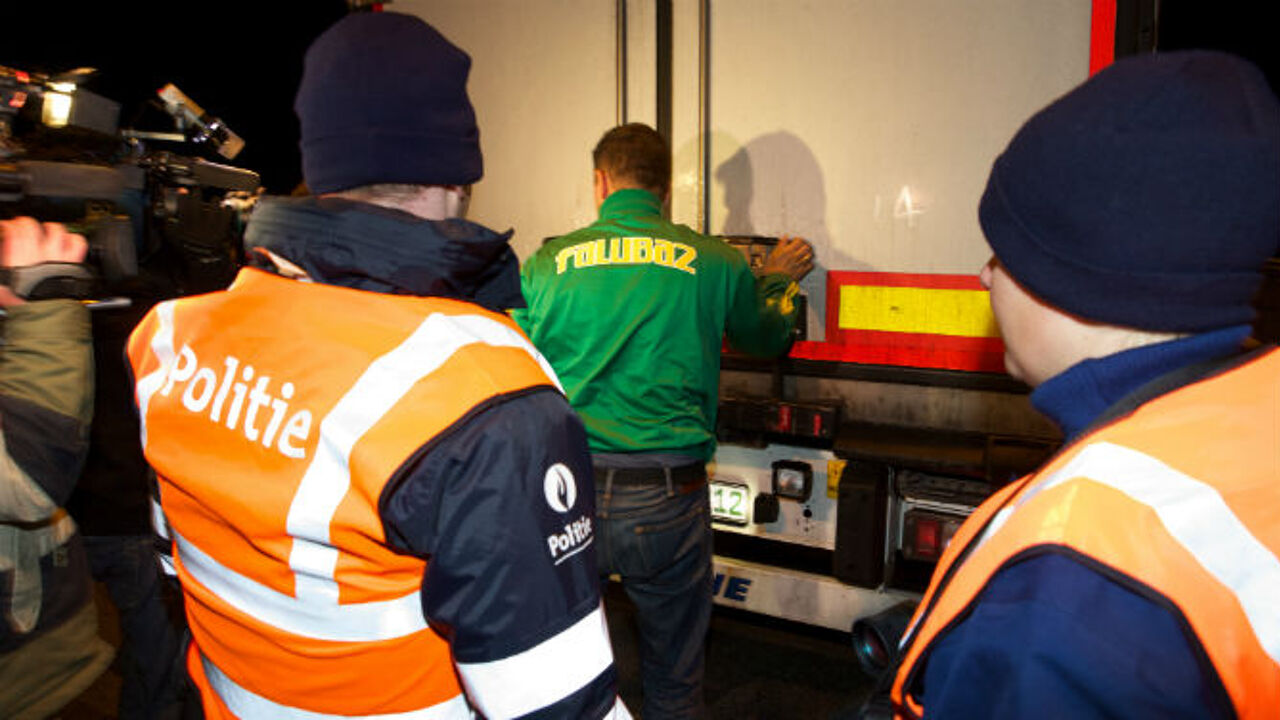 Since the end of September the Belgian police services have been carrying out a series of operations targeting people-traffickers. The operations focus on border areas with a view to registering refugees.
Interior minister Jan Jambon: "We monitor the results each and every week. We've been able to catch 14 people-traffickers and detect a thousand undocumented people. They had failed to register with the immigration department."
"The people-traffickers bring people into the country illegally. They are criminals and are brought before the judicial authorities. Undocumented people are taken to the immigration department if they want to apply for asylum. Otherwise they are encouraged to leave Belgium. If they do not do so voluntarily, they are obliged to do so."
Many of the undocumented people are hoping to get to the UK via Belgium to start a new life.