Army suspends "shopping soldier"
The Belgian army has suspended a soldier who was seen going shopping during his patrol duty in Brussels. The soldier was on patrol duty in the Belgian and Flemish capital as part of the extra security measures introduced now that Belgium is on a level 3 alert.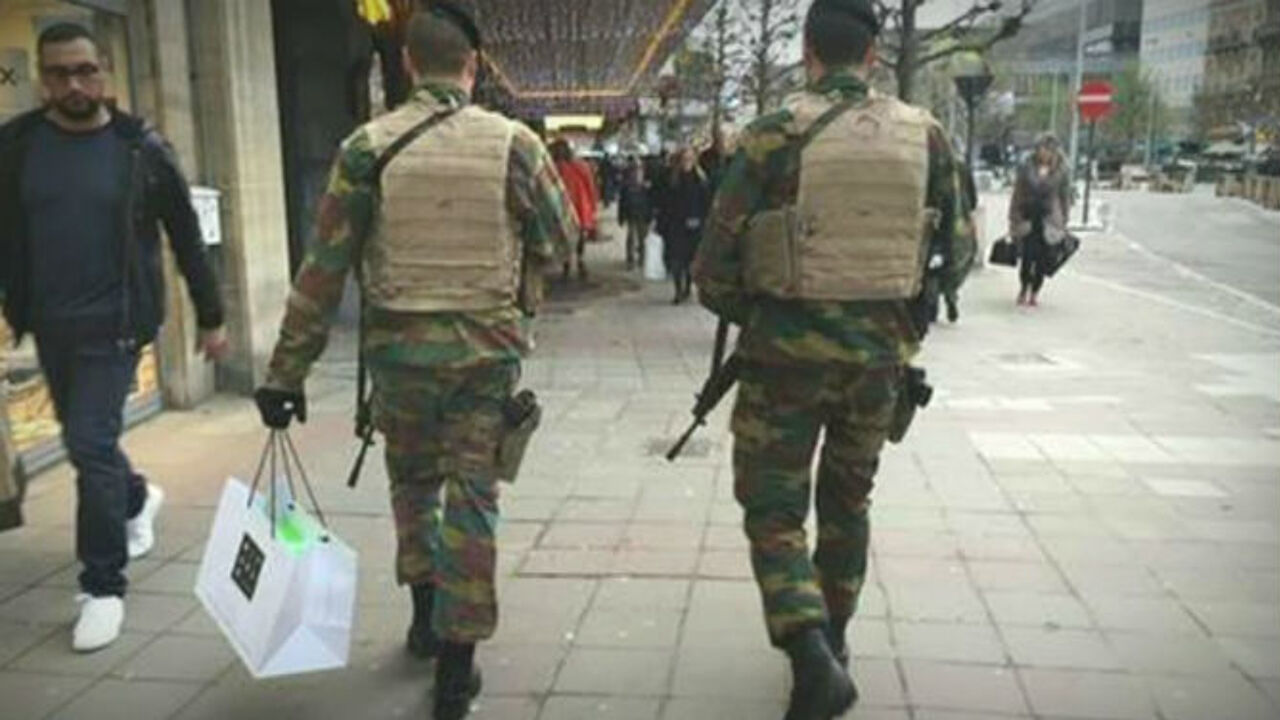 Level 3 is the second highest terrorist threat alert and means that a terrorist attack is likely.
The shopping soldier carrying a carrier bag was caught on camera by a passer-by. The photograph is trending on Belgian social media.