Blaze hits AS Adventure in Drogenbos
A store belonging to the AS Adventure chain in Drogenbos sustained heavy damage last night due to a blaze. Nobody got injured as the fire broke out in the middle of the night.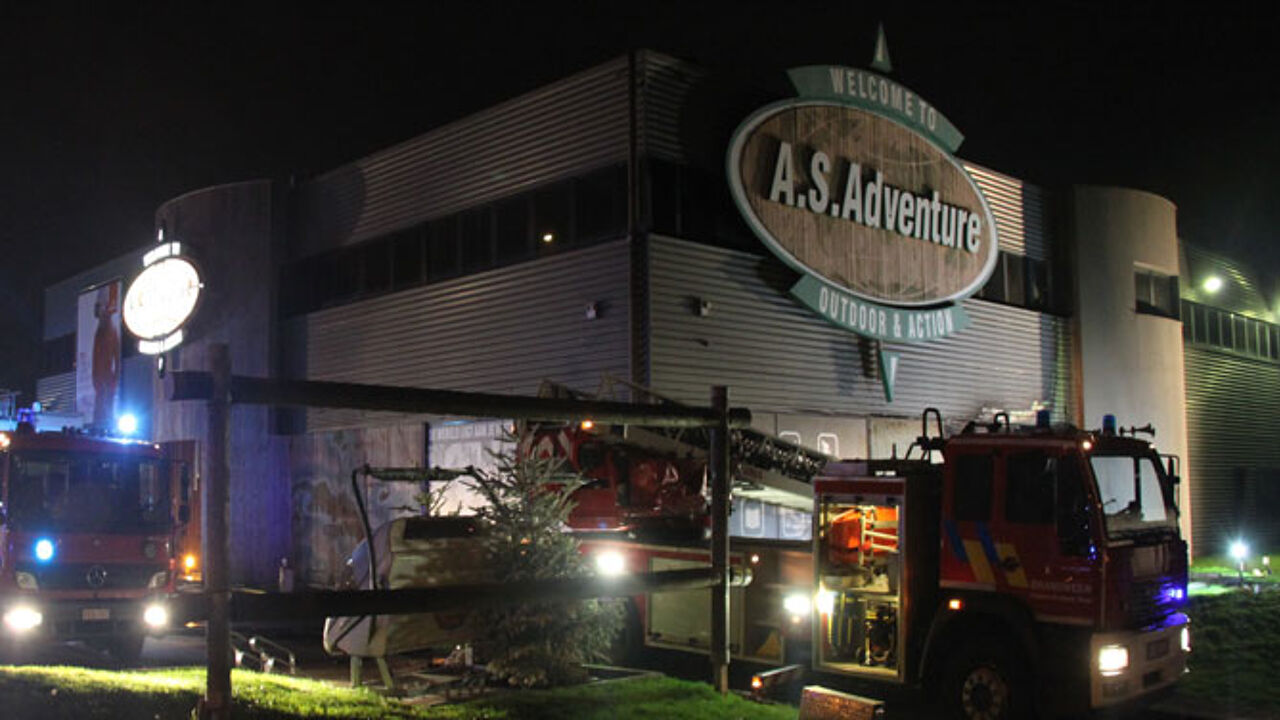 The fire started around 1am. Fire services from Brussels and Halle had to break into the building to adequately fight the blaze. "The thick smoke did a lot of damage. They may have to dump all their clothing articles", explains Willy Vanderstraeten of the fire services.
It is not clear how the blaze started, but experts suspect it started outside, making its way to the inside later on.