"I can accept this after a successful year"
In football, leaders AA Gent suffered their second defeat of the season, their first away defeat in the domestic competition this season. KV Mechelen made it a physical battle to down the defending champions 2-0. "This was not football, this was war", said AA Gent coach Hein Vanhaezebrouck. "I can accept this defeat. After all, we had a fantastic year."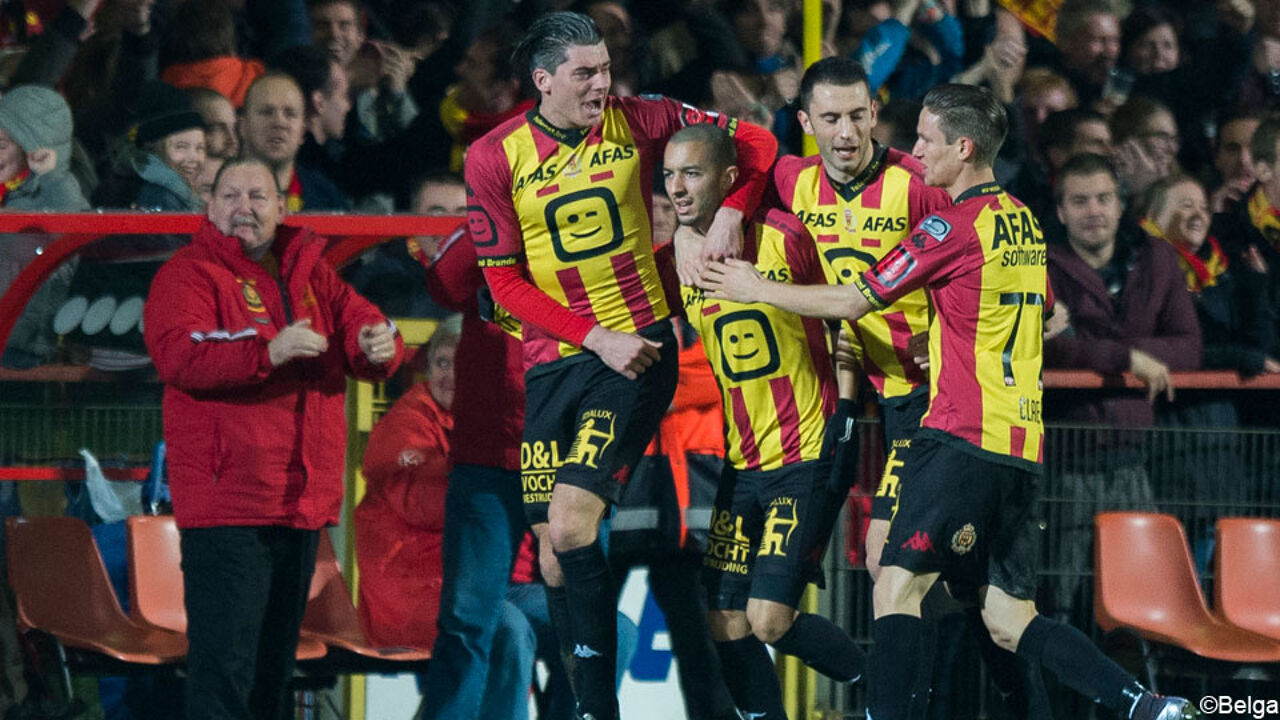 KV Mechelen celebrated in their final match of 2015 after downing the defending champions.
In 20 games so far, AA Gent hadn't lost a single away match in the Jupiler Pro League, the Belgian top flight. The only loss of the season occurred at home, against their bogey opponent 'par excellence' Sporting Charleroi.
Last week, AA Gent won their last home match 3-0 against KV Kortrijk to end their home season in style, but they had one more match to go after a long season that also included successful Champions League and Belgian Cup campaigns.
KV Mechelen seized their opportunity to end the year in style and took a deserved win against the defending champions, after goals by Sofiane Hanni and former Ghent player Tim Matthys. KV Mechelen needed plenty of opportunities to score their first after the break. But once this was hurdle had been taken, a second goal followed. AA Gent had no answer to the physical approach.
After their best year ever, with a historic first league title in May and a good Champions League campaign in autumn, the Buffaloes of AA Gent end the year with a hiccup. "We started well and controlled the first 20 minutes, but the tables turned afterwards. We didn't find our swift game and made too many mistakes in defence. I can come to terms with this defeat. After all, we had a fantastic year", Vanhaezebrouck (photo) said.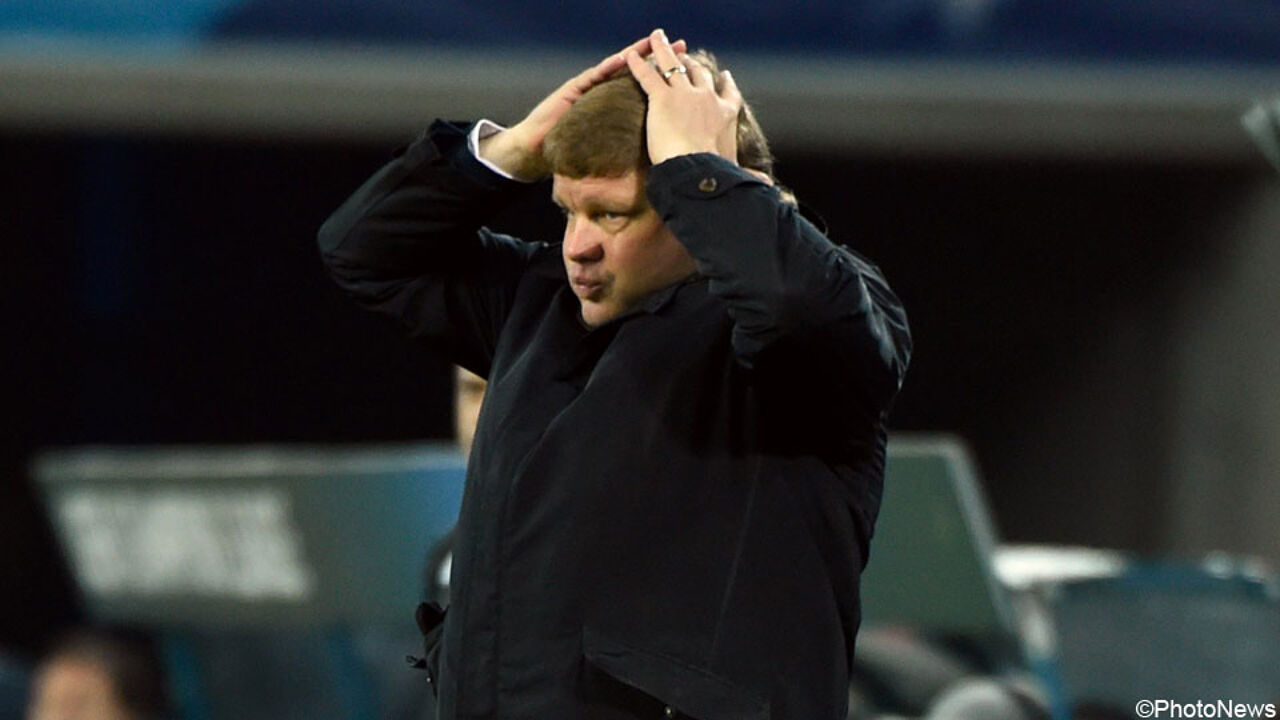 Club Brugge reduce the gap
AA Gent enter the winter break as leaders, but are seeing their bonus crumble. Eternal rivals Club Brugge downed KV Kortrijk 1-4 in Kortrijk yesterday to move 3 points closer. Title rivals Anderlecht (against Westerlo) and KV Oostende (at Zulte Waregem) can do the same today.
In other action, Charleroi beat KRC Genk in a direct battle for 6th place, 1-0. Sint-Truiden and OH Leuven drew 2-all while Sporting Lokeren won the derby of the Waasland at Waasland-Beveren, 2-3 after having trailed 2-0.
Why top-6 is important
AA Gent have 43 points from 21 games, Club Brugge have 40. Oostende and Anderlecht have 38, but can move closer. Zulte Waregem and Charleroi have 30. Giant killers KV Mechelen are in 10th place with 25 points.
The season resumes in 3 weeks' time. The league sees 9 more days of play. After 30 rounds, the season-ending play-offs kick off. The top-6 will join play-off 1 for the league title. Everything will be decided in play-off 1.