"Brussels market or police stations target of New Year's attacks"
Federal public prosecutors have detained two suspects in connection with terrorist offences. The two were detained separately during police raids on Sunday and Monday. The two men are suspected of planning terrorist attacks on what are being described as "symbolic" targets in the Belgian and Flemish capital.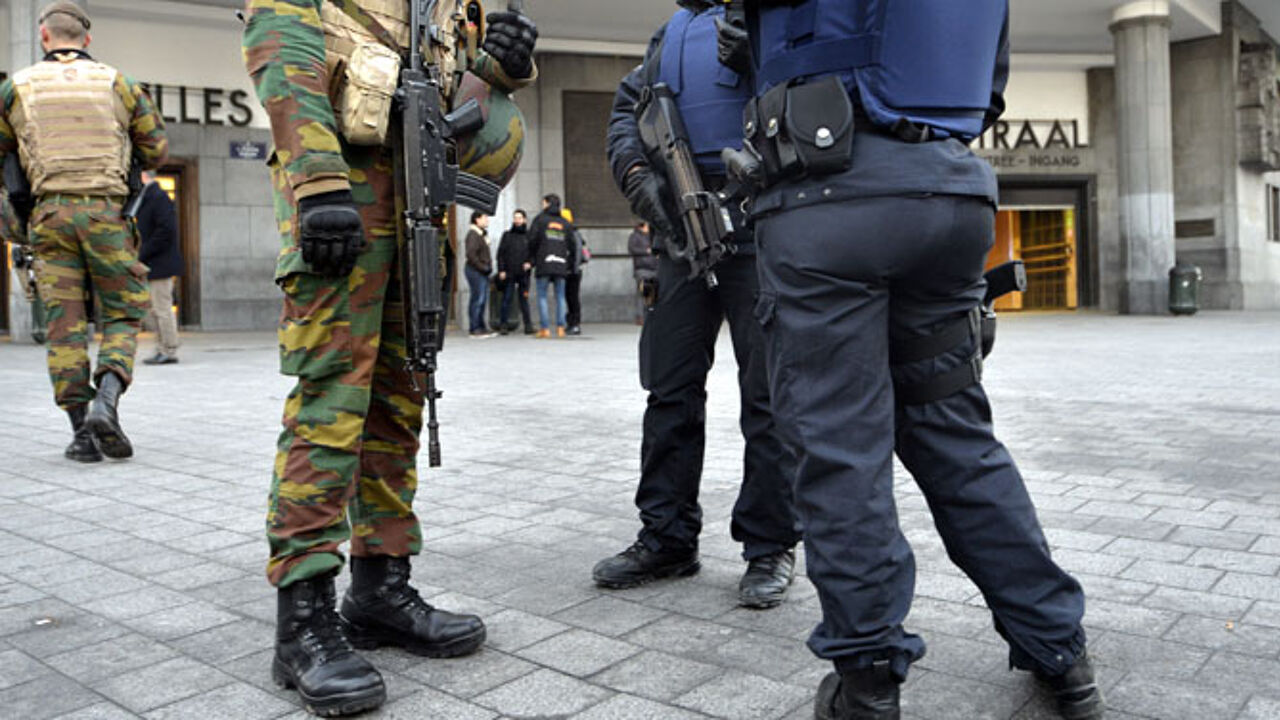 Public prosecutors suggest that the suspects intended to commit a terrorist atrocity on targets like Brussels' historic market square or police stations.
An internal memo sent to police stations in Brussels seen by the Belgian press agency Belga speaks of a precise threat of an attack similar to the Paris attacks".
The recent police raids centred on Brussels, neighbouring Flemish Brabant Province and the Liege area. Six people were led away for questioning. Four were later freed. Two appeared before an examining magistrate and were arrested. They stand accused of membership of a terrorist group.
Belgium's federal public prosecutor's office says: "One of the suspects is charged with taking part in the activities of a terrorist group as a leading figure, threatening a terrorist attack and recruiting members of a terrorist group. The second is charged with membership of a terrorist group and threatening to commit terrorist attacks.
The police raids yielded ICT equipment, military training equipment and literature supporting the acts of the terrorist outfit IS. No arms or explosives were found.
The investigation into the outfit is ongoing and further police raids are not ruled out. As a result of the arrests the government has decided to increase the terrorist threat alert level for police stations in Brussels from two to three. This means that extra security measures will be taken. Brussels as a whole is currently subject to a level three alert, but until now police stations in the capital were only subject to a level two alert. Potential military targets in Brussels are now also subject of a level three alert. Level three means there is a serious threat of a terrorist attack. It is the second highest alert level.
Level three for police stations means that extra security measures will be taken at police stations in the capital. Police officers will always patrol in twos and at least one officer will be armed. Police officers working alone will do so in plain clothes and be armed. Police officers wishing to do so will be allowed to carry arms on the way to and from work. Commanding officers will be able to authorise the wearing of bullet proof vests.
No link has yet been established between the present arrests and the terrorist attacks in Paris in November.
So far no final decision has been taken on whether the annual fire works display in Brussels on New Year's Eve will go ahead or not. The matter will be the subject of an important security meeting on Wednesday.