Locals worried about influx of asylum seekers
The Lommel council leadership was obliged to hold two information meetings last night after a first session was full to overflowing. Local residents were keen to have their say on the number of asylum seekers being accommodated in the Limburg municipality.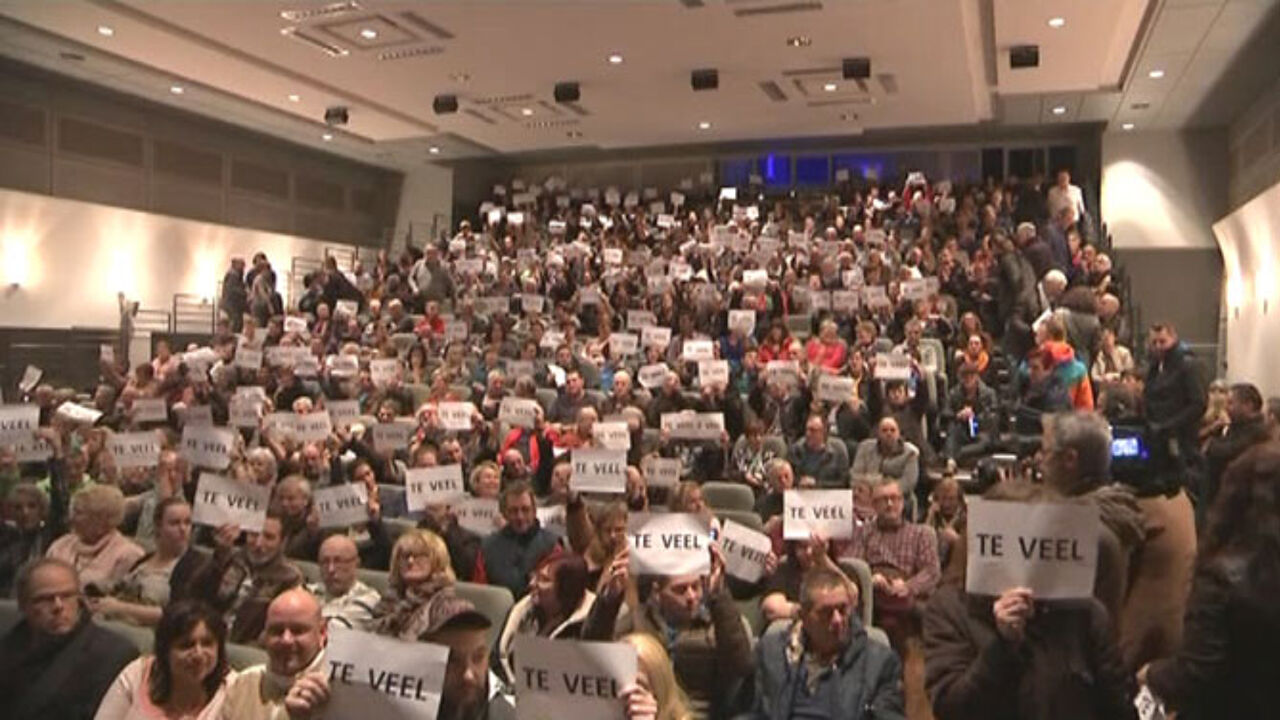 700 people turned up for the council information meeting called to prepare local residents for the arrival of hundreds of refugees in the town. A tense atmosphere reigned at the meeting where the council leadership was met by a battery of questions from local residents concerned about security and potentially criminal behaviour by asylum seekers. Many people don't understand why Lommel has to accommodate such a large number of asylum seekers, around 1,000 souls. Some residents also wanted to know where the asylum seekers would go after their temporary centre is closed in April when holiday makers will once again be given free rein of the facilities. The refugees are being accommodated in chalets and caravans at the Parelstrand holiday park. Lommel has been allotted around a thousand asylum seekers as part of a federal distribution plan.
The socialist mayor of Lommel Peter Vanvelthoven explained that asylum seekers would be given a bed, washing facilities and food as well as guidance. They will also receive luncheon vouchers that will allow them to cook for themselves at the centre.