Brussels New Year's Eve fireworks cancelled, but going ahead in other major cities
The Brussels Burgomaster Yvan Mayeur has decided to scrap the traditional fireworks for the New Year amid fears of a terrorist attack. Mayeur took the decision taking into account the advice compiled by the body that analyses the terrorist threat, OCAD. "This was a very tough one for us to take." Fireworks in other major cities like Ghent, Antwerp and Bruges are going ahead as planned.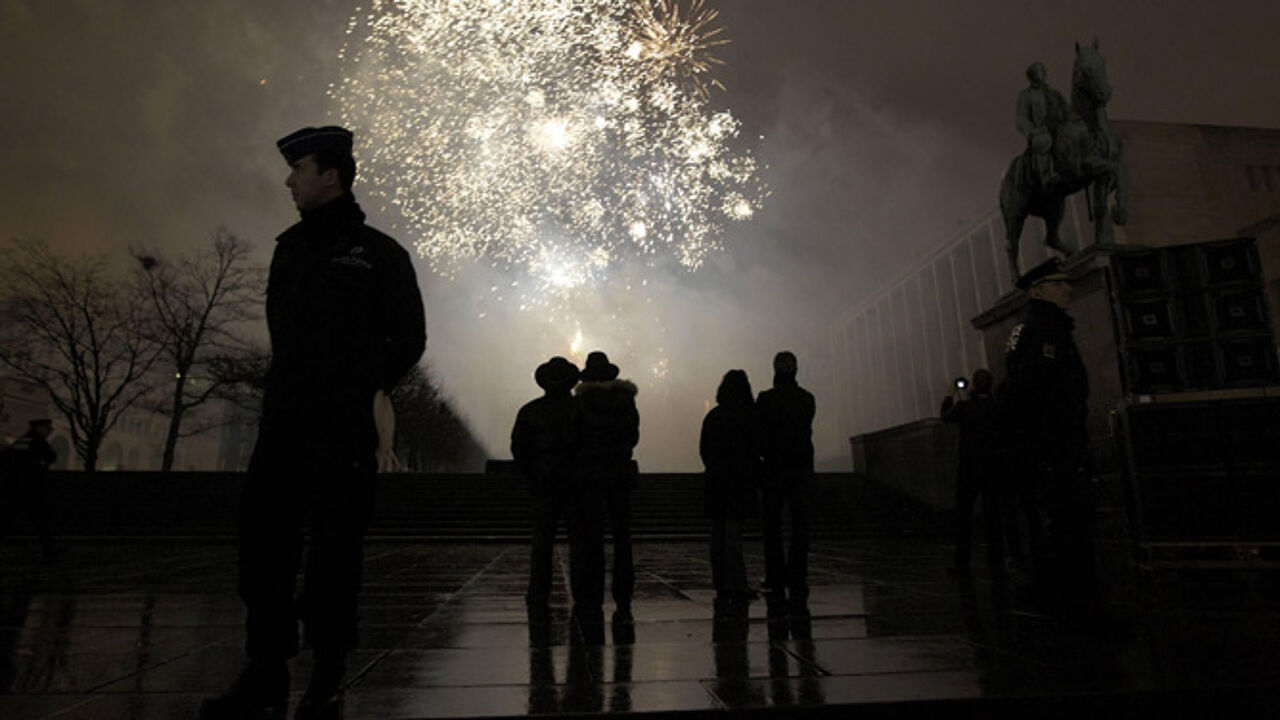 The decision came one day after police arrested two men in connection with an alleged plot to unleash holiday season attacks against police, soldiers and popular locations in the Belgian capital.
Only yesterday, three house raids were held in Laken and Molenbeek. One was connected to the investigation after the Paris attacks, the other one to a motor gang of which (some) members showed IS or al-Qaeda sympathies, and a third one to another investigation.
"A very hard decision to take"
Yvan Mayeur (Francophone socialist) said it would be impossible to screen the thousands of revelers who would otherwise be gathering in Brussels to ring in the new year. Last year, the event attracted some 100,000 people.
Mayeur said it was a very hard decision to take: "This is the second lockdown in over a month. This is not good for our image and for the local economy. I wish the judicial authorities would speed up their process."
The Brussels tourist board Visit.Brussels is launching a campaign on social media to improve the image of the capital and to prove that Brussels can and will celebrate New Year's Eve. For that purpose, the hashtag #brusselsfireworks was created: "Brussels knows how to party, even without fireworks."
Paris
Brussels is not the only capital cancelling the fireworks. Paris also decided to scrap the traditional fireworks. It will be replaced by a light show that will only take 5 minutes. A total of 11,000 police officers will be deployed in Paris.