5,000 take New Year's dip at Ostend
Over 5,000 people took part in the traditional New Year's dip in the sea at the West Flemish coastal resort of Ostend on Saturday. The Mayor of Ostend Johan Vande Lanotte sounded the starting shot for the New Year's dip at 3pm. This year the weather was especially mild and the sea water at Ostend had a temperature of 10°c.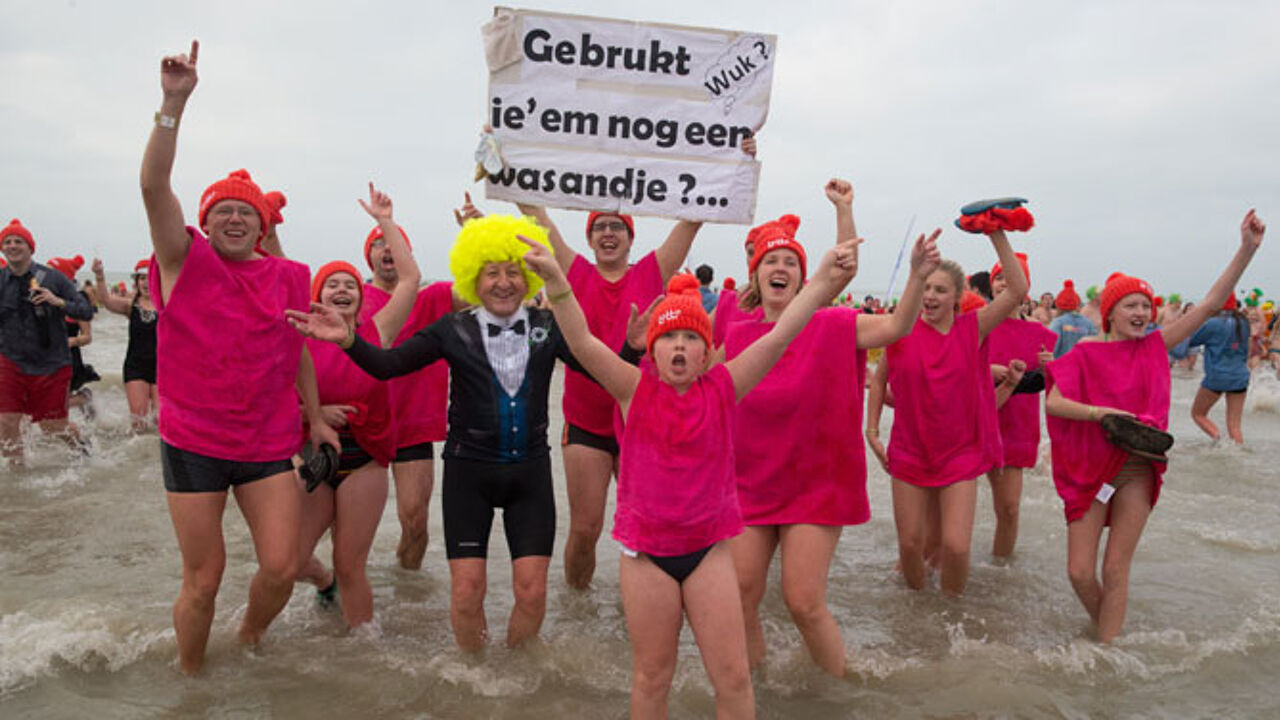 Kurt Desplenter
Peggy Scherpenberg of Golazo Sports that helped organise the event told the VRT that "This makes for ideal conditions, especially for those taking part for the first time."
"It rained again yesterday. Today we have fine weather and a calm sea. The slight sea breeze makes it feel cool, but people came out of the sea happy."
Asis the case every year, a number of well-known people took part in the event. They included the former judo champion and MP Gella Vandecaveye (photo below), the singer Wendy Van Wanten and Miss Supermodel Belgium 2015 Shana Stremersch.
After their dip the participants were treated to a glass of jenever (a gin distilled in the Low Countries) and a bowl of soup to get warm again.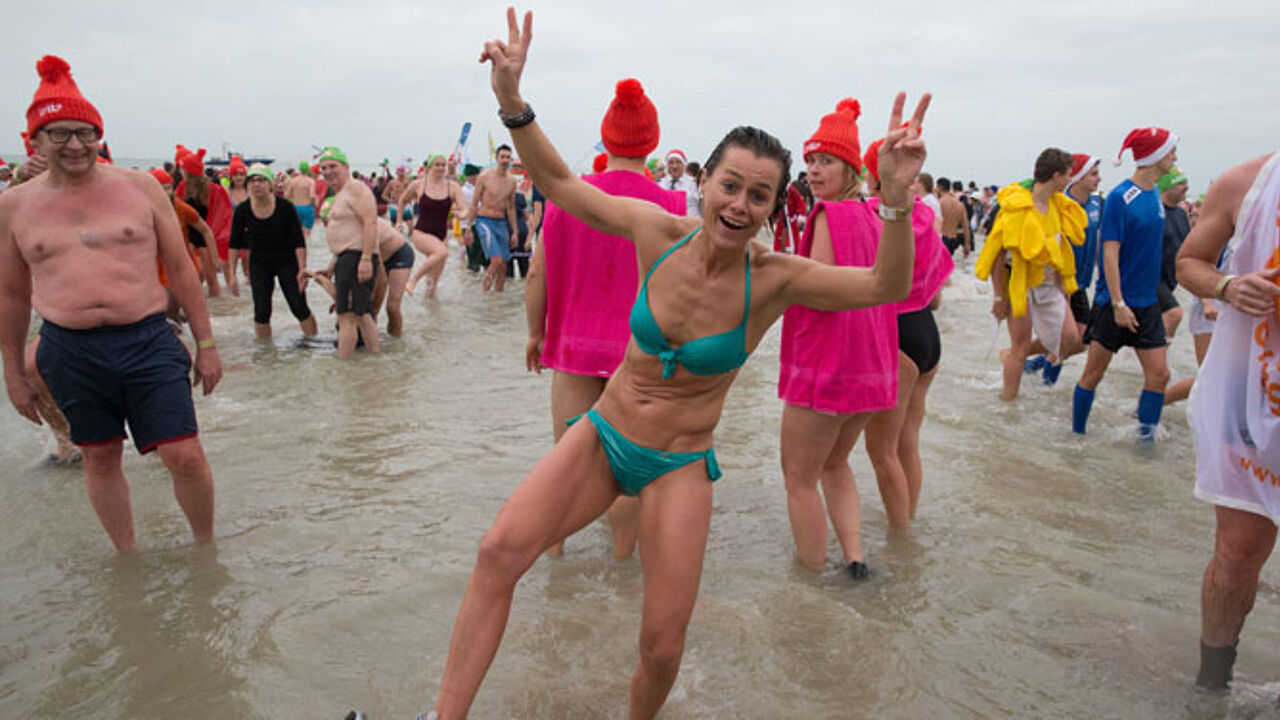 Kurt Desplenter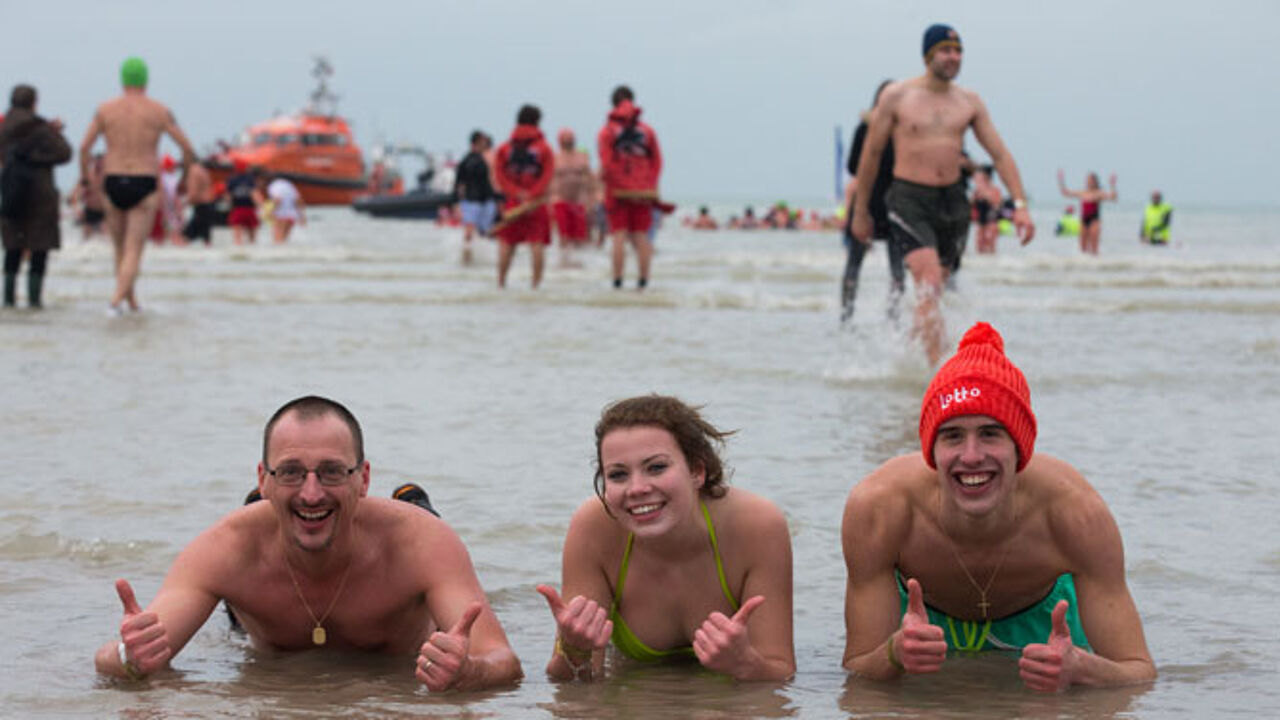 Foto Kurt bvba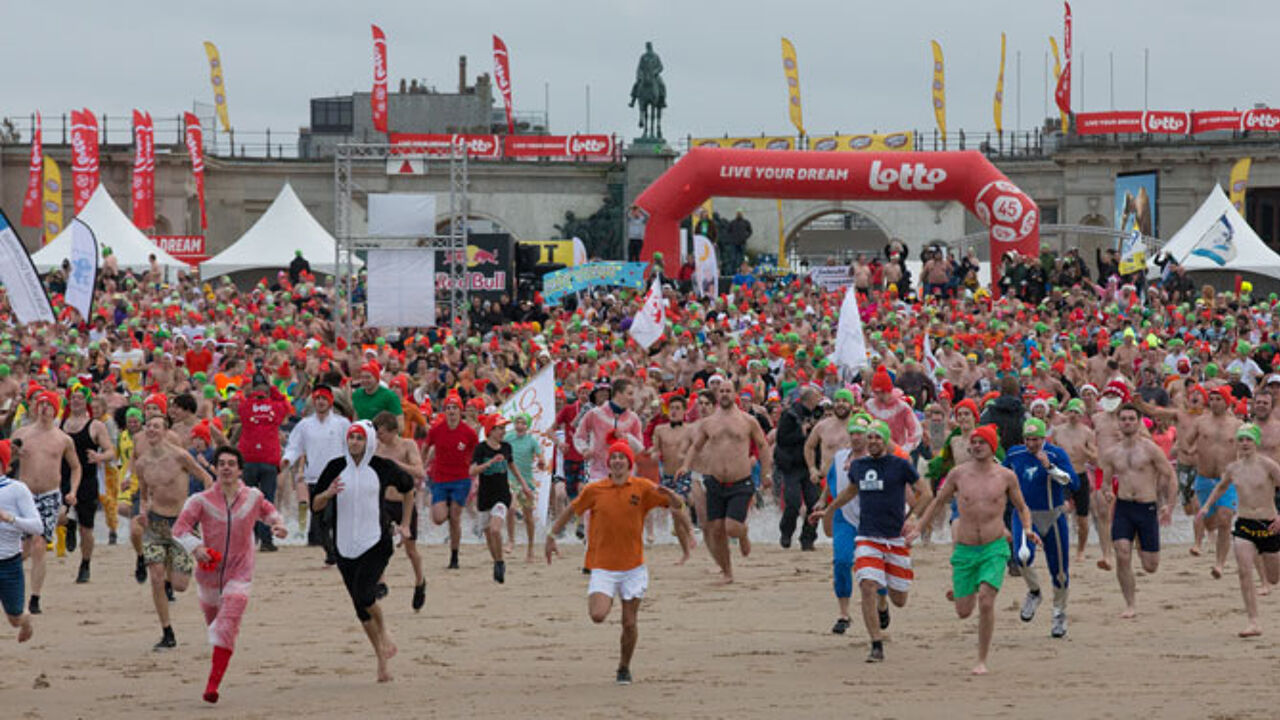 Foto Kurt bvba