Charlton fans want Duchâtelet out
More than 1,000 fans of the South London Championship side Charlton Athletic have staged a protest against the club's owner Roland Duchâtelet. The demonstration calling for Mr Duchâtelet to pull out of Charlton was held ahead of the Addicks' game against Nottingham Forest at the Valley on Saturday afternoon.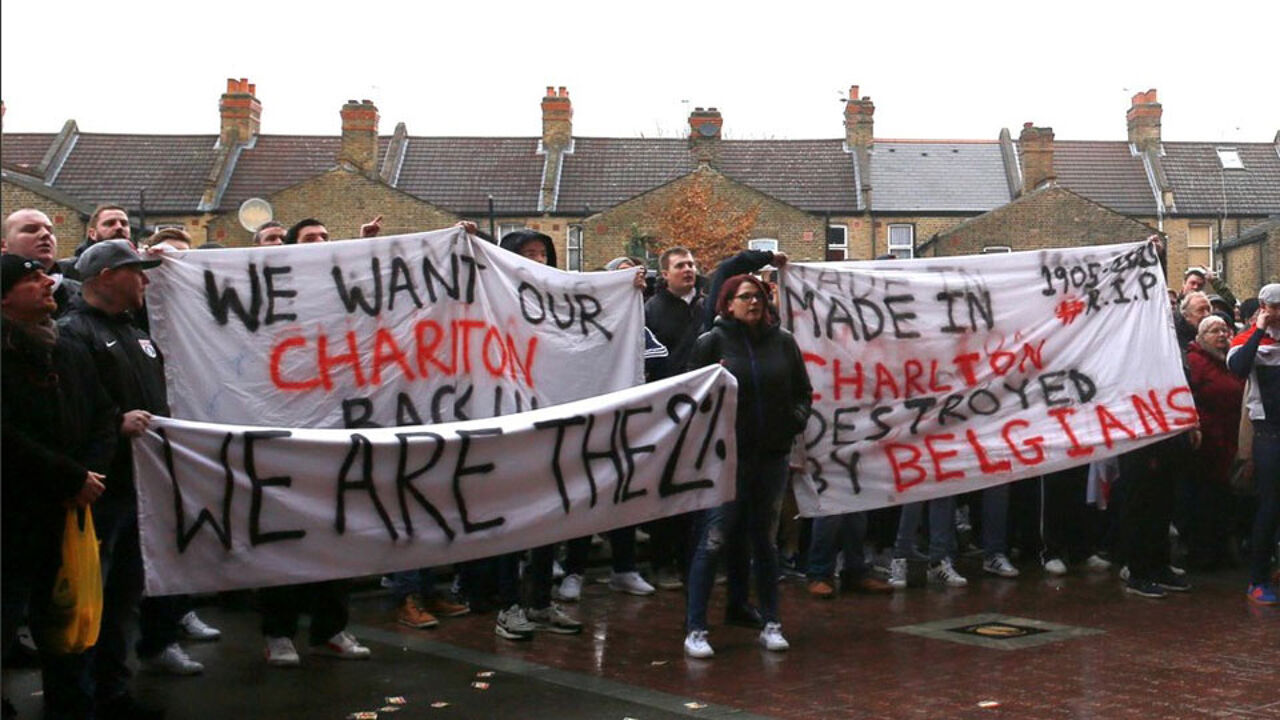 A substantial number of Charlton fans are unhappy with the way Roland Duchâtelet is running the club.
The protesters chanted anti-Duchâtelet songs and sent several messages to chief executive Katrien Meire, a fellow Fleming who was appointed by Mr Duchâtelet. 
One of the prevalent concerns of the fans was that a permanent manager be appointed, as another Belgian Karel Fraeye has now been operating under as caretaker manager at the Valley for over two months.
"We want a manager" and "We want our Charlton back" were just two of several chants sung by the supporters, many of whom were wearing black and white scarves.
Banners were also held aloft, directed at the directors' box. The demonstration was larger than the one Addicks fans launched before the Sheffield Wednesday last month, and shows the continued frustration with the running of the club. Although attention turned to the clash against Nottingham Forest at 3pm, anti-Duchâtelet songs were still chanted inside the ground.