Doel 1 reactor shut down unexpectedly
The Doel 1 nuclear reactor in East Flanders has been shut down unexpectedly. News that the reactor at the Doel Nuclear Power Station that is just over the River Schelde from Antwerp had been shut down appears on the website of the energy production and supply company ENGIE (formally known as GDF Suez). The reason for the shutdown is a problem with an alternator that converts mechanical energy into electricity. The reactor had only been started up again on Wednesday after having been out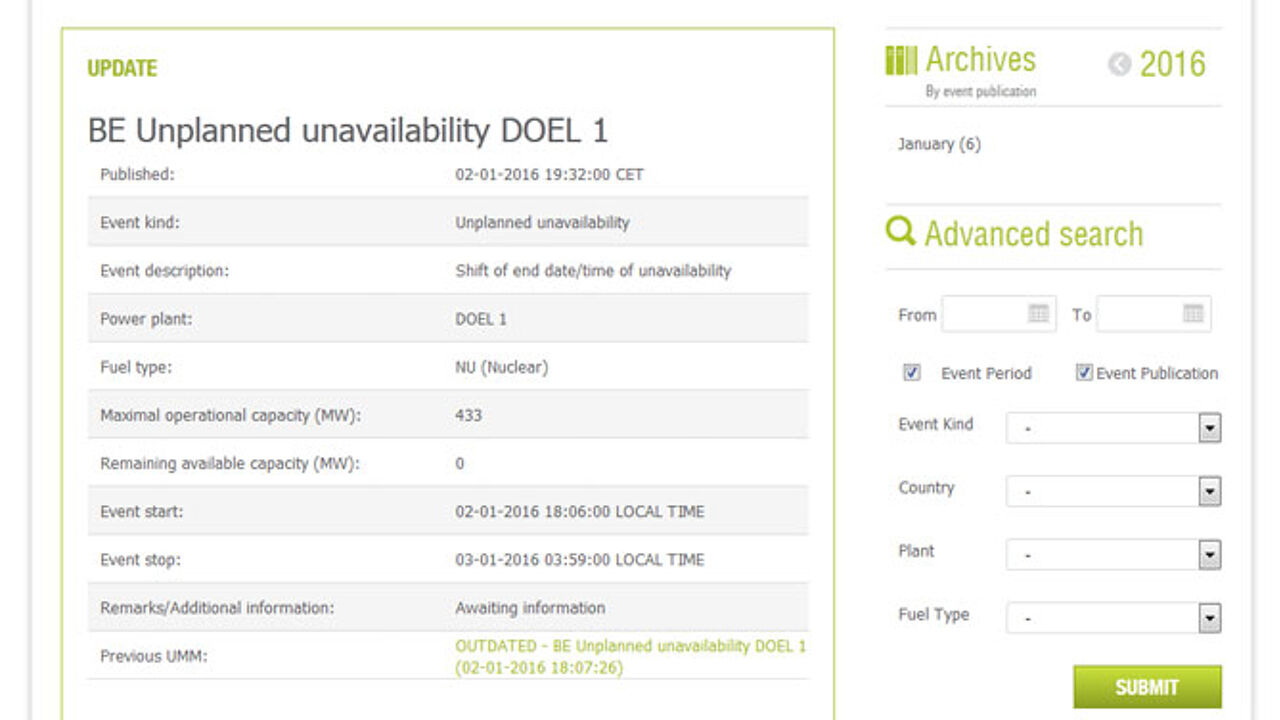 The Doel 1 reactor shut down automatically at around 6pm on Saturday evening. According to ENGIE the alternator at heart of the problem is not in the radioactive part of the reactor. Neither those working at the site nor those living near-by were in any danger.
Doel 1 was only started up again on Wednesday after having been out of action for 11 months. The reactor was 40 years old and as such had to be switched off and dismantled. However, changes to the law mean the reactor can now remain open for another decade.
The Doel 3 reactor at the same site is also out of action while repair work is carried out on the non-nuclear section of reactor. Despite the two reactors being out of action there are currently no energy supply issues.