Rail services "heavily disrupted" this Wednesday and Thursday
The Francophone trades unions are not changing their plans for a 48-hour rail strike to be held this Wednesday and Thursday. This is contrary to their Flemish colleagues, who earlier decided to suspend the industrial action to give the social talks a better chance. With half of the workforce on strike, rail services are bound to be (heavily) disrupted for two days. The strike starts at 10pm tomorrow.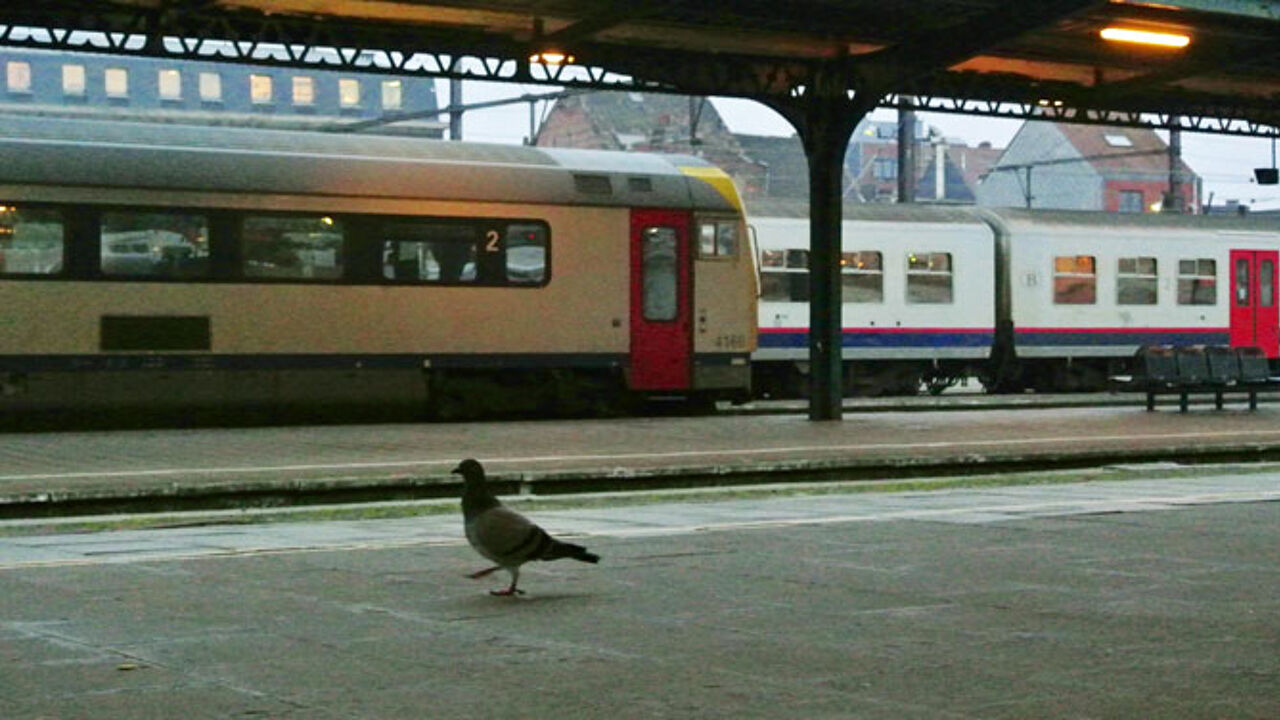 The Francophone trades union CGSP-Cheminots sent a clear message on Twitter: "Time is up", it said late yesterday, as an ultimatum to the federal Transport Minister Jacqueline Galant expired.
They wanted her to make a first move and to make a first good will gesture, but the minister refused and pointed to the unions instead. Galant explained she does not want to give in to blackmail via the media.
With the Francophone unions holding a strike and their Dutch-speaking counterparts suspending it, the rail unions seem to be more divided than ever. The Flemish Christian democrat union ACV-Transcom had a final discussion with their Francophone colleagues to have them reconsider their decision this morning, but this didn't change a lot. Luc Piens: "We have the same goal, but apparently different means to achieve this."
"Modernisation" of Belgian Rail sparks unrest
The Flemish unions are suspending the strike to reach out to the government that only wanted to appoint a mediator if the unions would postpone their industrial action. If so, talks could start to resolve the social conflict.
Minister Galant says she wants to "modernise" the rail company and "prepare it for a sustainable future." The government wants to step up productivity among rail workers, who would have to work one hour more each week. Unions also claim working conditions will deteriorate, and they would have worse compensation for weekends or late hours.
Which trains are runnig?
It is unclear which services will be hit and which trains will run. Belgian Rail says services will be "heavily disrupted".
In Flanders, disruption should be smaller. All trains that don't have to pass through Brussels and that are staying in Flanders, should run. If you are taking a train between Ghent and Antwerp, you have a good chance to make it to your destination.
However, most rail links pass through Brussels. If anything goes wrong on the north-south axis, you could be in for trouble. It is not clear yet how many trains will be operating. This will depend on how much staff will be working in the capital. Trains in Wallonia will generally be scrapped.
The rail company NMBS is advising passengers to check the website rail time.