80% of rail services running in Flanders
A forty-eight hour rail strike is underway in Belgium. The strike started at 10PM on Tuesday and will last until end of service on Thursday. The strike has been called by the Francophone rail unions. Flemish rail unions are not taking part in the strike but this does not mean that there isn't any impact on rail services in Flanders.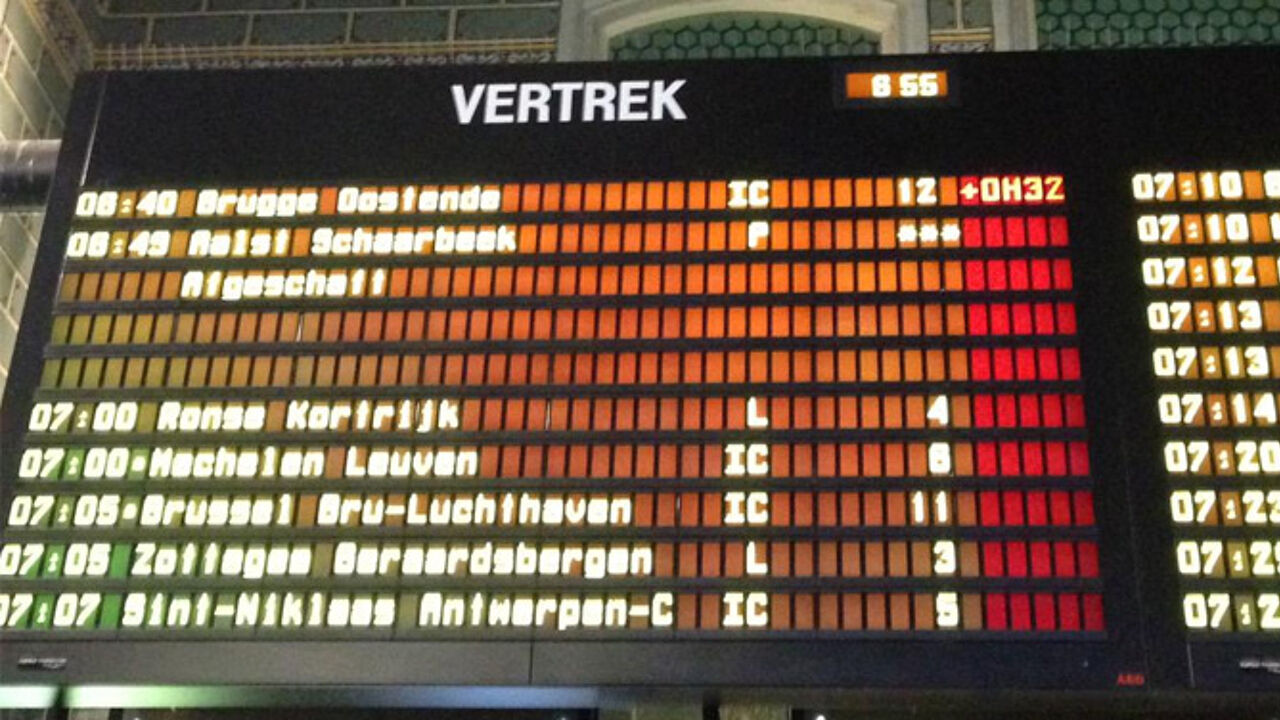 The main impact of the strike is being felt in Wallonia where there is little rail traffic. In Flanders 80% of services are operating on main lines. There is above all disruption on services originating in Wallonia or Brussels including Brussels-Antwerp and Liege-Ostend.
Some lines including Bruges-Kortrijk remain unaffected.
The limited disruption in Flanders is concentrated on services heading for Brussels. In the Brussels South Station (Zuid/Midi) striking railway men are blocking the tracks from time to time and playing a game of cat and mouse with the police. Services from Antwerp heading for Charleroi and via Leuven to Liege are worst affected.
The rail track company Infrabel says that 15% of services ran in Wallonia during the morning rush hour; for Flanders the figure was 70%. Many Flemish commuters managed to get to work in Brussels without any difficulty. Others are working from home as a precaution.
The strike is also hitting international rail services. Thalys high speed services to France, the Netherlands and Germany are not running. French TGV services will start from Lille. Eurocity services to Basle in Switzerland are not operating between Luxembourg and Brussels today.
The strike follows the failure of the unions and the management of the state-owned rail company to reach agreement on a collective labour agreement and on management demands for a 4% annual increase in productivity.