Man goes to court to have "sea view spoiling" artwork removed
A man living in the coastal resort of Ostend is going to court to have a work of art by the Belgian artist Arne Quinze removed. The man claims the work is blocking his sea view.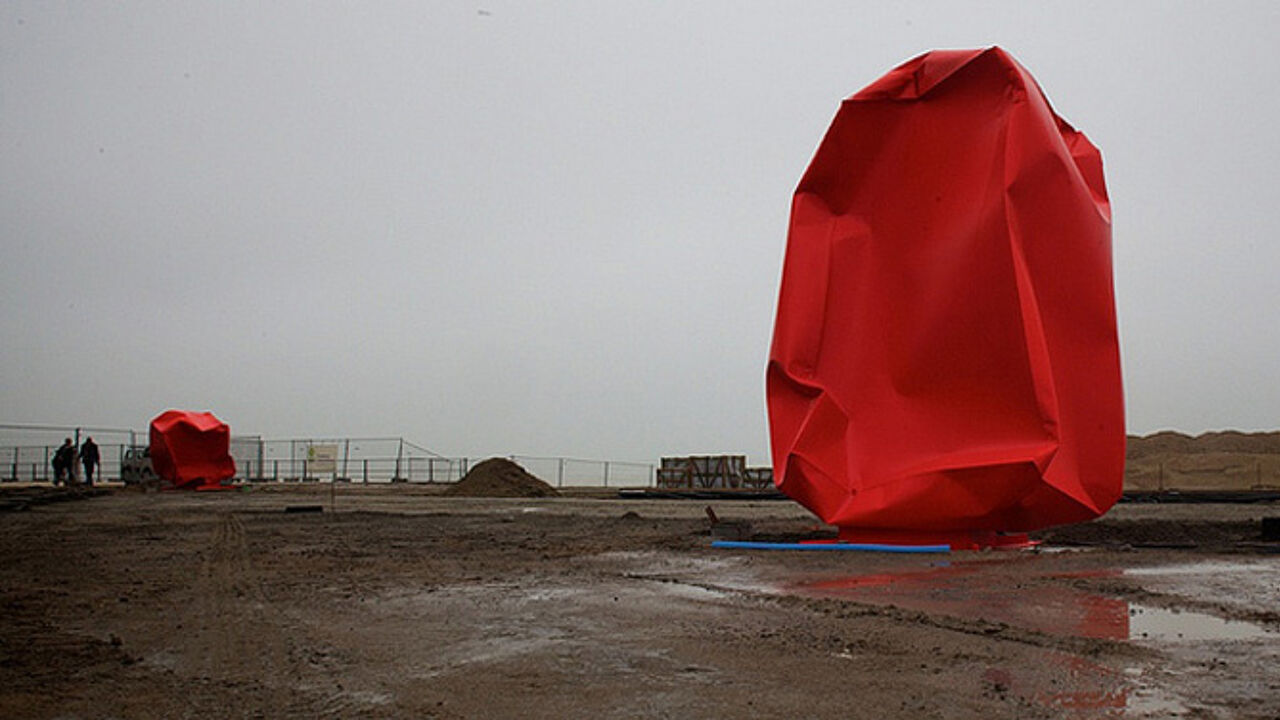 The work is called 'Rock Strangers' and is located on the Zeeheldenplein. It consists of several giant dented rocks dressed in an eye-catching red colour. The work has been there for a couple of years now, and it triggered controversy from the start. Some Ostend residents want to have it removed as quickly as possible, while others adore it.
Most of those who are against, are people living at the Heldenplein itself. They claim the rocks are spoiling their sea view. One man has now taken the step to contact a lawyer and take the matter to court. "It had been promised that an evaluation would be made by the end of 2015, but this never happened. This is why we are taking further steps. We demand that the rocks be removed because they are spoiling the view", explains lawyer Vincent Christiaens. 
"I thank those that are complaining"
The artist himself, Arne Quinze, considers the complaint as "extra publicity". "I would like to send flowers to all those complaining about my work, and thank them a lot", Quinze told De Standaard. "You only hear a couple of individuals that shout loudest. But this says more about them than anything else. Most Ostend residents are happy with this."
This being said, this case could set a first. "If the judge would decide to remove this work, then they might as well remove all public art from the streets. This would create a communist model."