21-year-old Lenty Frans is Miss Belgium 2016
21-year-old Lenty Frans from Sint-Lenaarts (Antwerp) has been crowned Miss Belgium 2016. The winner was announced at the end of an evening show in Plopsaland De Panne (West Flanders). Lenty Frans takes over from another Antwerp miss, Annelies Törös. The gala show included a question round, which is usually feared most by the candidates. Yesterday it turned out why.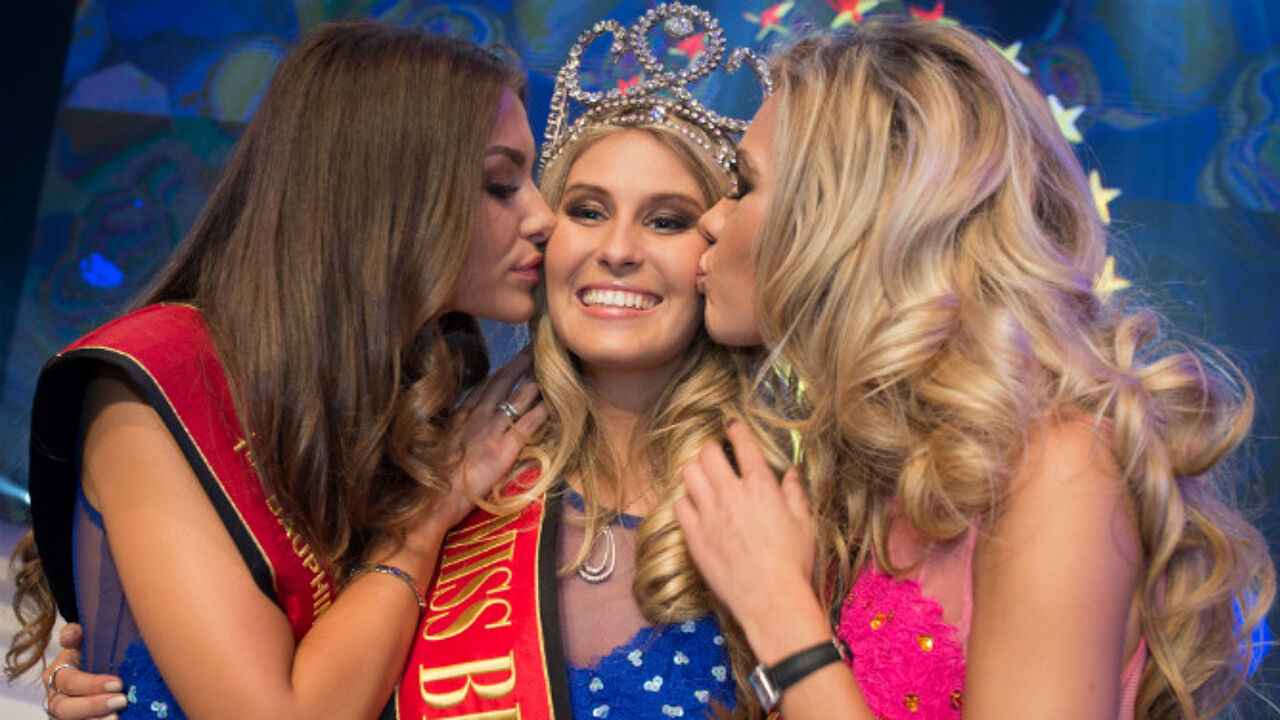 Stephanie Geldhof, Lenty Frans and Bo Praet.
30 finalists were competing for the highest honour. The winner would be labelled "Belgium's most beautiful woman" for the whole of the coming year.
Lenty Frans is a medicine student and loves dancing. She was also popular in the group of finalists, also claiming the title of Miss Sympathy. 18-year-old Stephanie Geldof from Erpe-Mere (East Flanders) came second, with Bo Praet from Laarne (East Flanders) taking third place.
From Miss Social Media to Miss Charity
Apart from the highest honour, the gala evening also included 6 other awards. Bo Praet was crowned Beach Babe, while Stephanie Geldof clinched the title of Miss Sport.
Emily Vanhoutte (21) from Ostend can call herself Miss Social Media, while Camille Vanhiesbecq (21) of Péronne-les-Binches is the new Miss Talent.
Stephanie Beerens-De Loor (24) of Zottegem contributed to a good cause - Villa Rozerood, a nursing home for young children battling a serious illness, red. - and received the title Miss Charity.  Sarah Devos (21) of Zedelgem made the best impression on the catwalk and became Miss Model.
"The capital of Flanders? Paul Magnette"
Fleming Bo Praet was extremely nervous when it was her turn to answer a couple of questions about Belgium. She knew which 3 sea ports Belgium boasts (Zeebrugge, Ghent and Antwerp) but failed next. Asked (in French) what the capital of Flanders is, she said Paul Magnette (who is actually the Mayor of Charleroi and the Walloon PM, red.)  She tried with Namur next, but this is the capital of the Walloon Region.
French-speaking Manon Dawir was asked which animal the Walloon flag is showing (in Dutch). She first answered "Namur" but set her mistake straight when she was the question in French: a cock.
Winner Lenty Frans was asked in which coastal resort Leopold I - the first king of the Belgians - first set foot. She said "Ostend" but it had to be "De Panne". She did know the exact surface of Belgium: 30,528 square kilometres.