300 Pegida supporters take to the streets in Antwerp
Some 300 people joined a Pegida march in Antwerp yesterday. The anti-Islam movement Pegida, which originated in Germany, is aimed against the Islam and what it calls "the Islamisation of Europe". Protesters in Antwerp were addressed by Filip Dewinter of the far-right Vlaams Belang.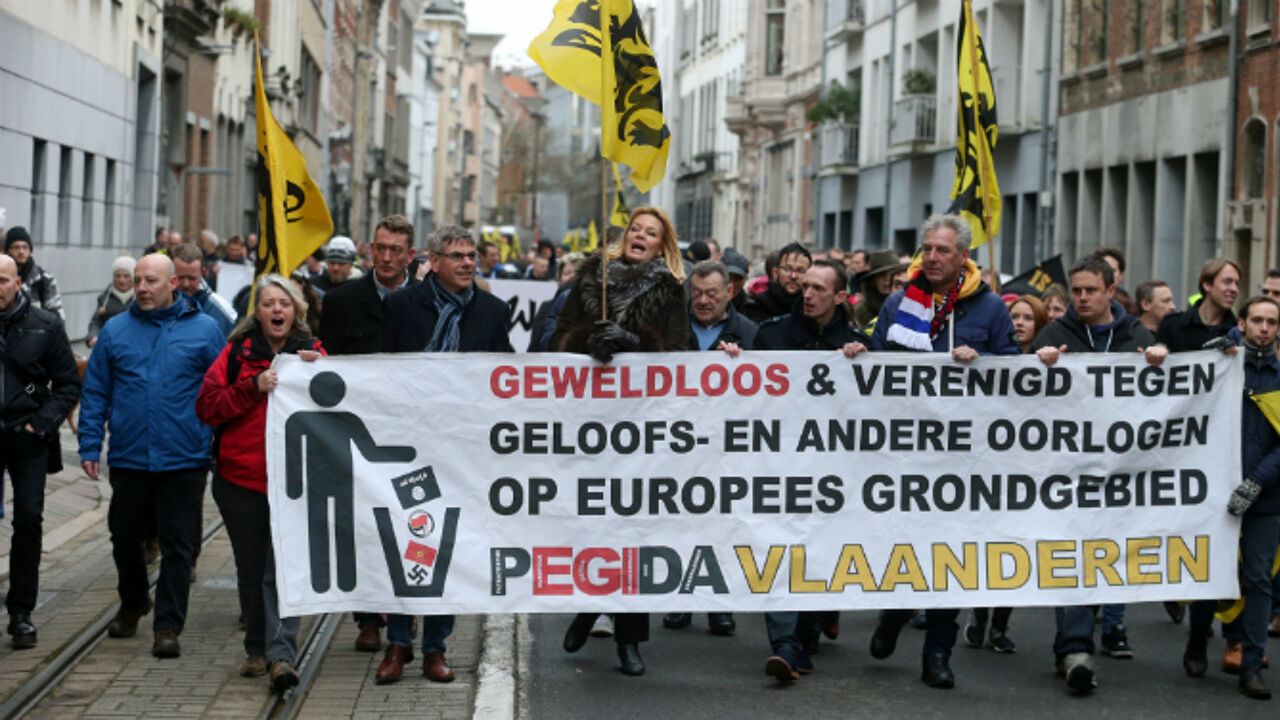 The arrival of hundreds of thousands of refugees in Europe is giving Pegida a push in the back. Filip Dewinter said "it's time the people come to the streets to take up their protests against the politically correct dictatorship which enforces a multicultural society upon them and obliges them to live with a religion  - sorry, a political ideology", De Winter told the VRT. He adds that "the Islam has the only intention of conquering Europe. They will never respect us."
Among the protesters was also Lutz Bachmann, the founding father of Pegida in Germany. Bachmann sparked controversy only last year with a picture in which he posed as Adolf Hitler.
Yesterday's protesters demand that Europe closes the border for refugees. They carried banners showing the prophet Mohammed and called Allah "a lie". The Islam was labelled as a "backward desert religion".