Wout Van Aert 'flies' to first Belgian title
The Belgian Cyclocross Championship in Lille (Antwerp province) was won by youngster Wout Van Aert (Crelan-Vastgoedservice). Poised to win the race as the big favourite, Van Aert withstood the pressure and cruised to an impressive solo win. Veteran Sven Nys, in his last Belgian championship race, had a bad start but fought his way back to the bronze.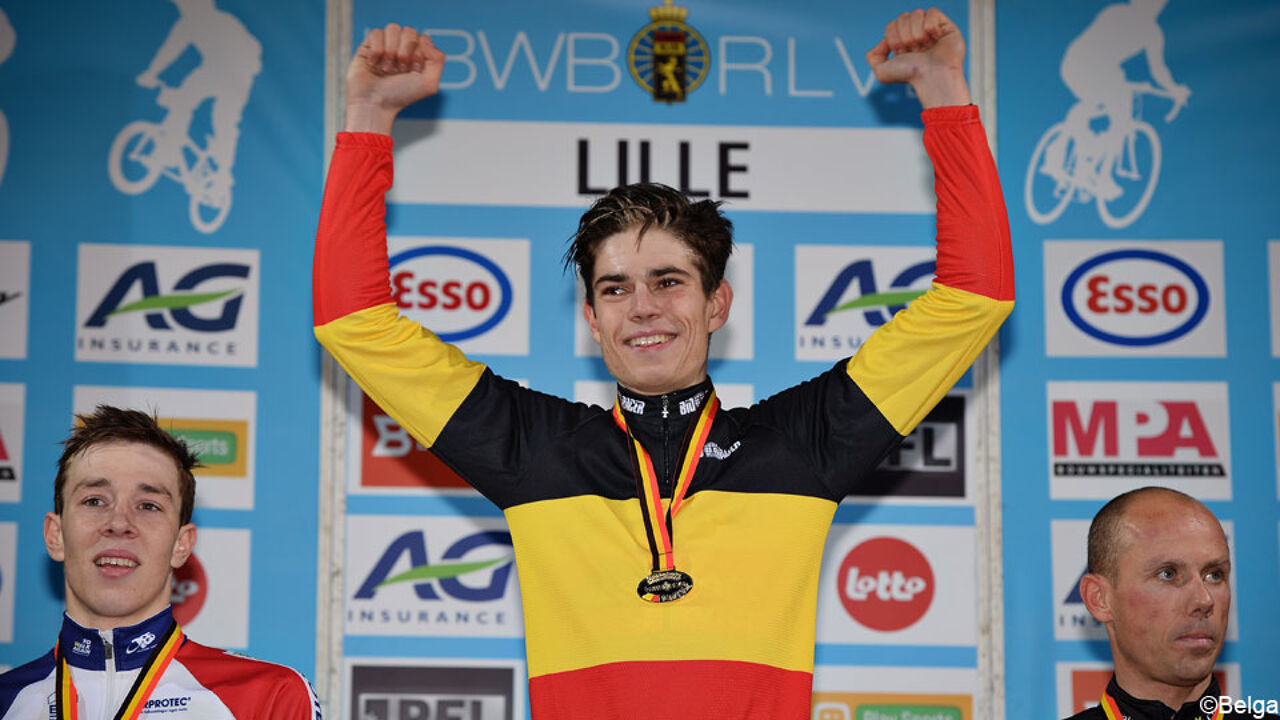 Laurens Sweek, Wout Van Aert and Sven Nys.
Cyclocross, a winter sport that kicks off in October and stops in February/March, is extremely popular in Flanders and always attracts thousands of spectators to each event. This was not different for the Belgian Championships in the natural area "De Lilse Bergen" in Lille.
Riders cover several laps on a closed circuit, using racing bikes with adapted tyres to cope with the technical and physical challenges - stretches of mud, loose sand, steps, steep climbs or descents, beams placed across the course, ditches etc. Each race takes about one hour in which the riders give everything from start to finish.
The typical winter weather - often very wet and chilly, or cold with a frozen surface that makes courses hazardous, does the rest. Riders often crash as a result. The course in Lille was wet and muddy due to the rain in the past days.
No historic 10th for legend Sven Nys
The championships culminated with the race for professional and senior male riders this afternoon. 21-year-old Wout Van Aert had dominated the season so far and started as the big favourite. He didn't fail and set up a solo effort after 3 laps. Van Aert created a big gap and had time to celebrate his win in the last part of the final lap, despite hitting the ground in the second part of the race (photo below).
He left his challengers battling for the podium places. Veteran Sven Nys, a 9-time Belgian champion, had dropped to 10th place at one stage but came back to claim the bronze in the end. Laurens Sweek took the silver. Nys thus failed to take a historic 10th tricolour jersey, which would have put him beside this other cyclocross legend, Roland Liboton (bottom photos).
Nys is 39 years of age and is in his last season, but will be happy with the bronze as he realises the young generation has taken over.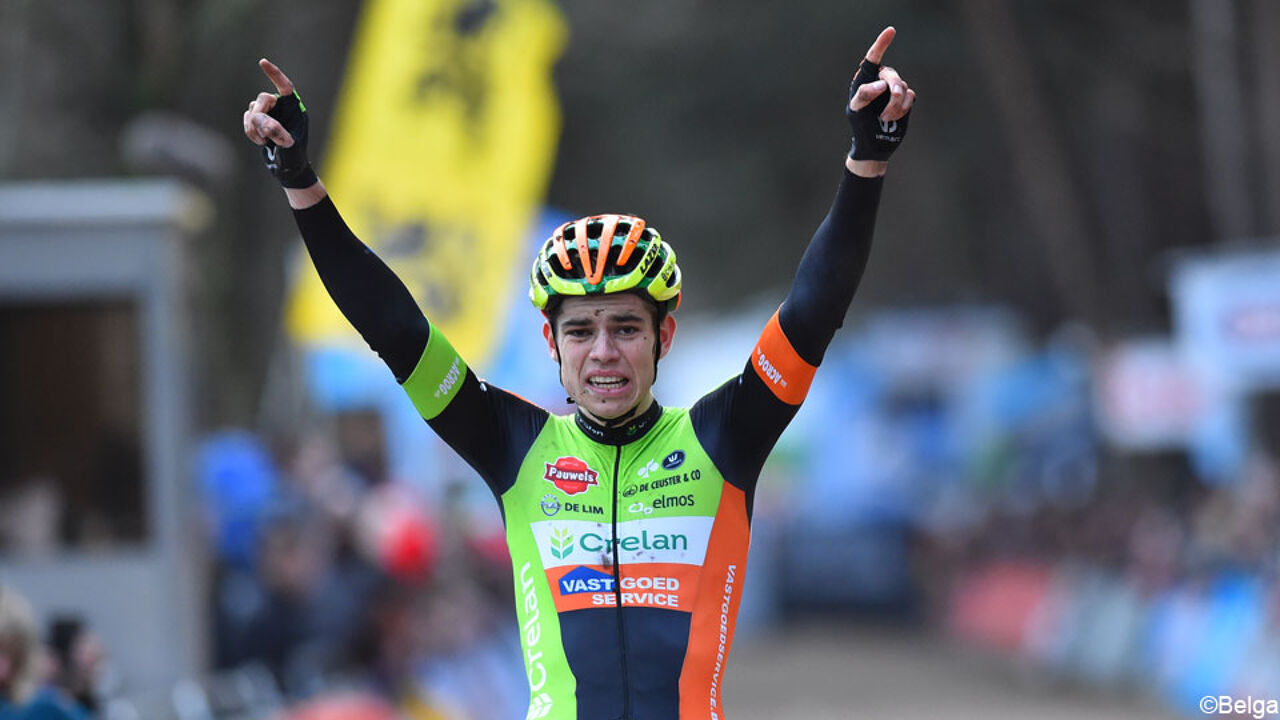 7th consecutive title for Sanne Cant
In the women's race, it was hot favourite Sanne Cant (25) clinching her 7th consecutive Belgian title in the women's elite category. Cant lives very close to the course, just like Wout Van Aert who is also a local boy of the Antwerp Kempen area. "This is actually very special", Cant told reporters. "Taking a Belgian title so close to your home, it's probably a once-in-a-lifetime."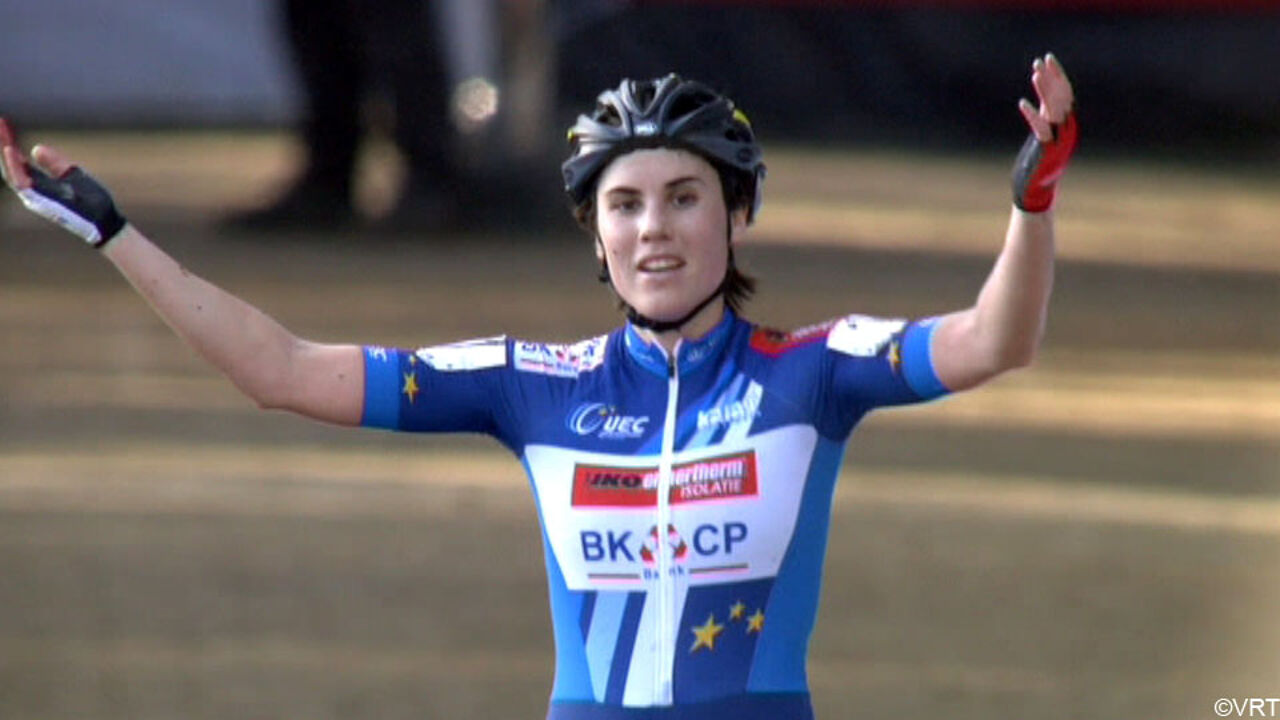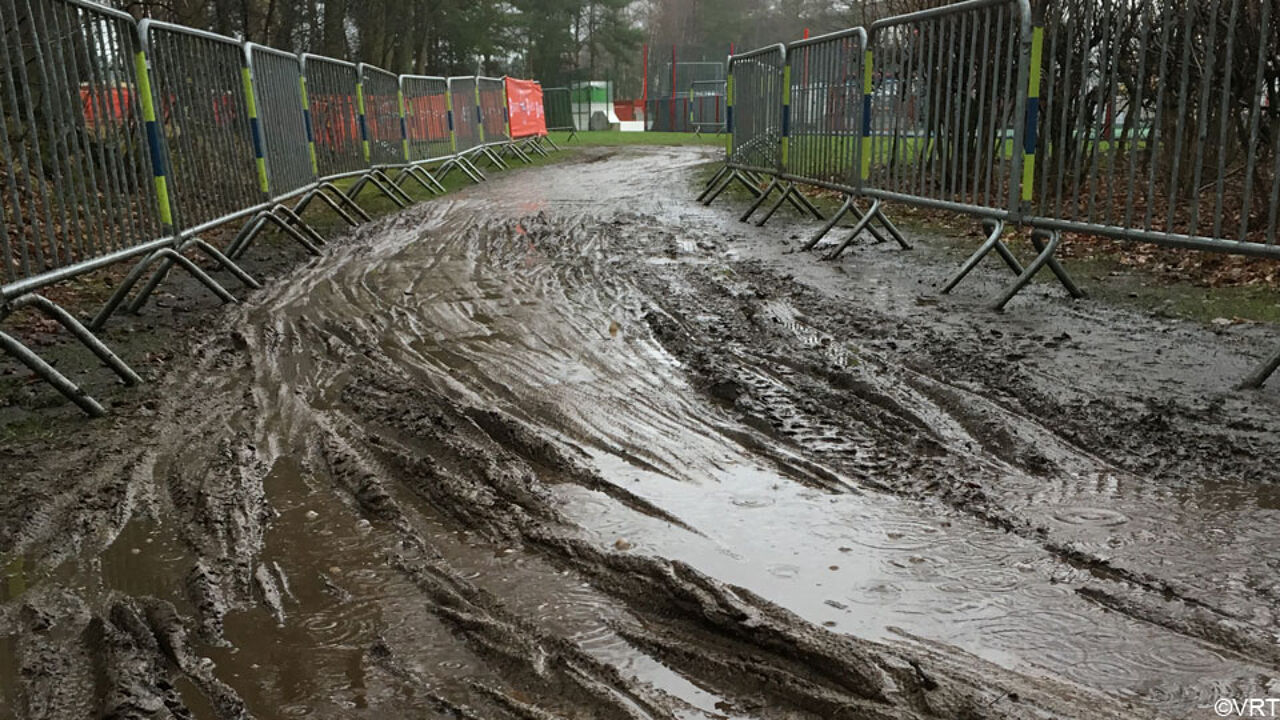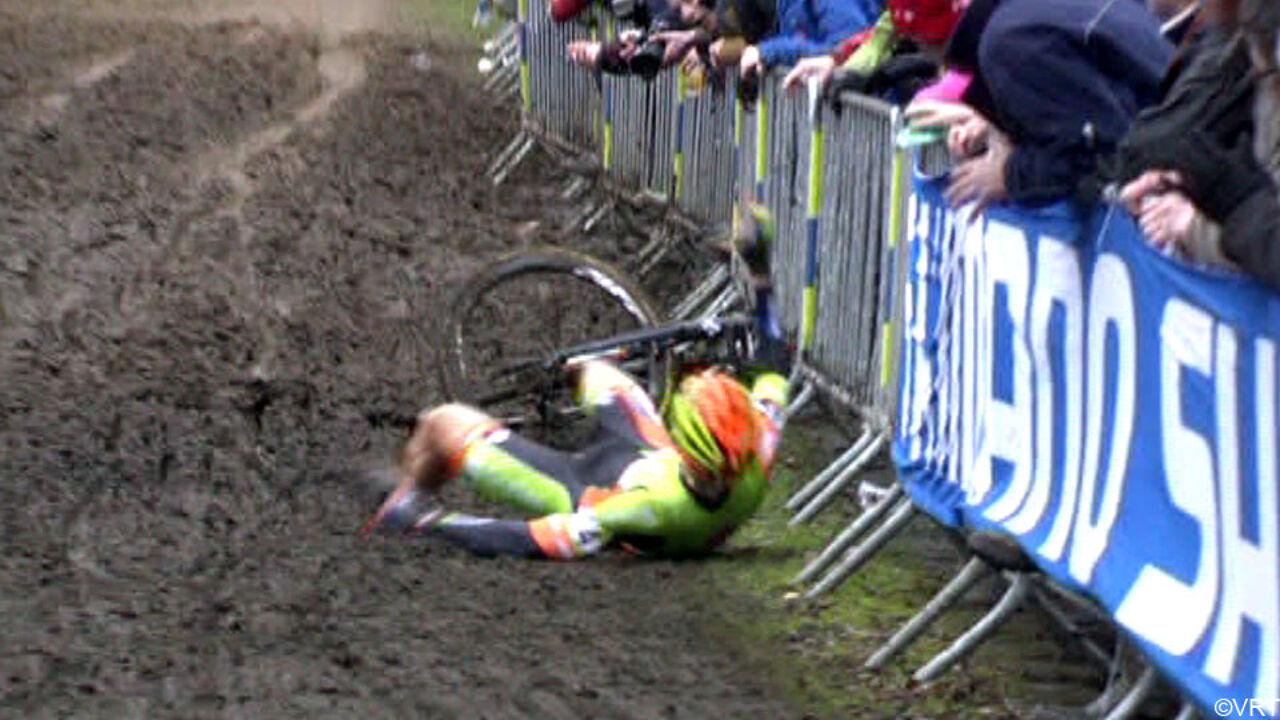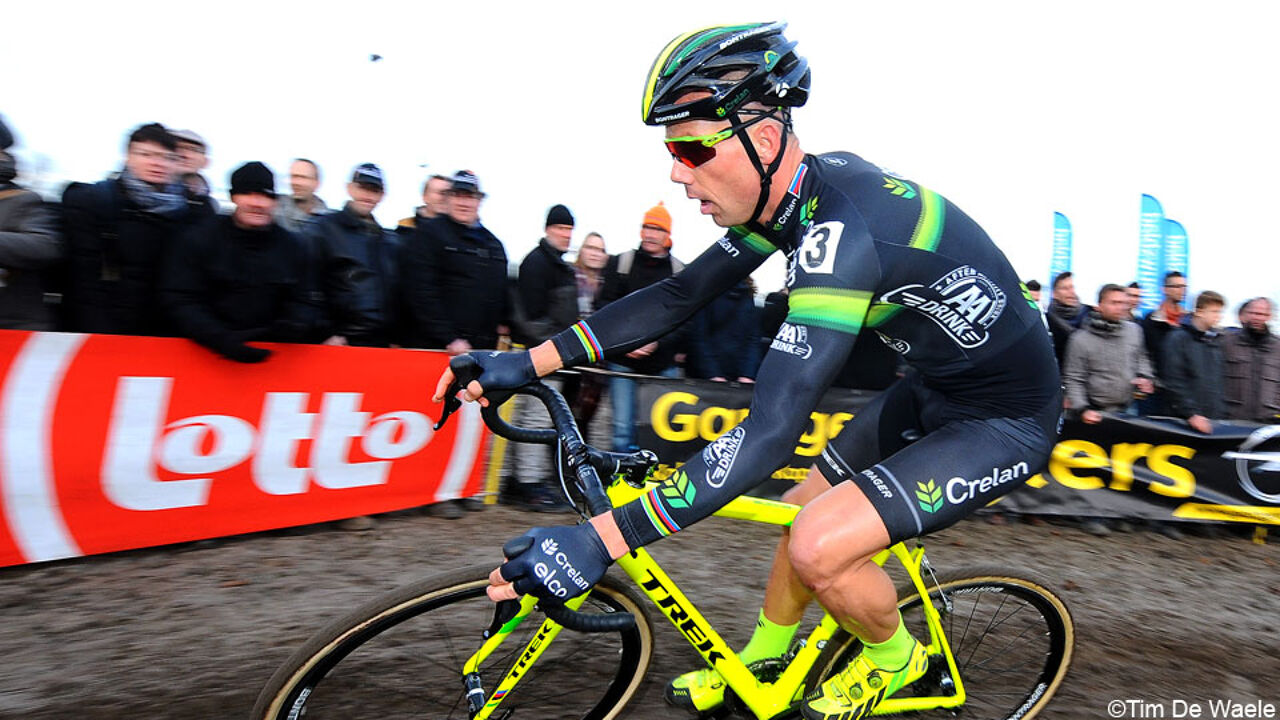 (c)Tim De Waele