Longer than normal jams after first snow of the winter
Snow and rain have made for a difficult drive into work for many this morning. Traffic on motorways and trunk roads in the eastern part of Flemish Brabant and the Brussels orbital motorway is especially slow. The VRT's traffic expert Hajo Beeckman told VRT News that driving conditions are dangerous as water has rendered the lanes that are open on the motorways slippery.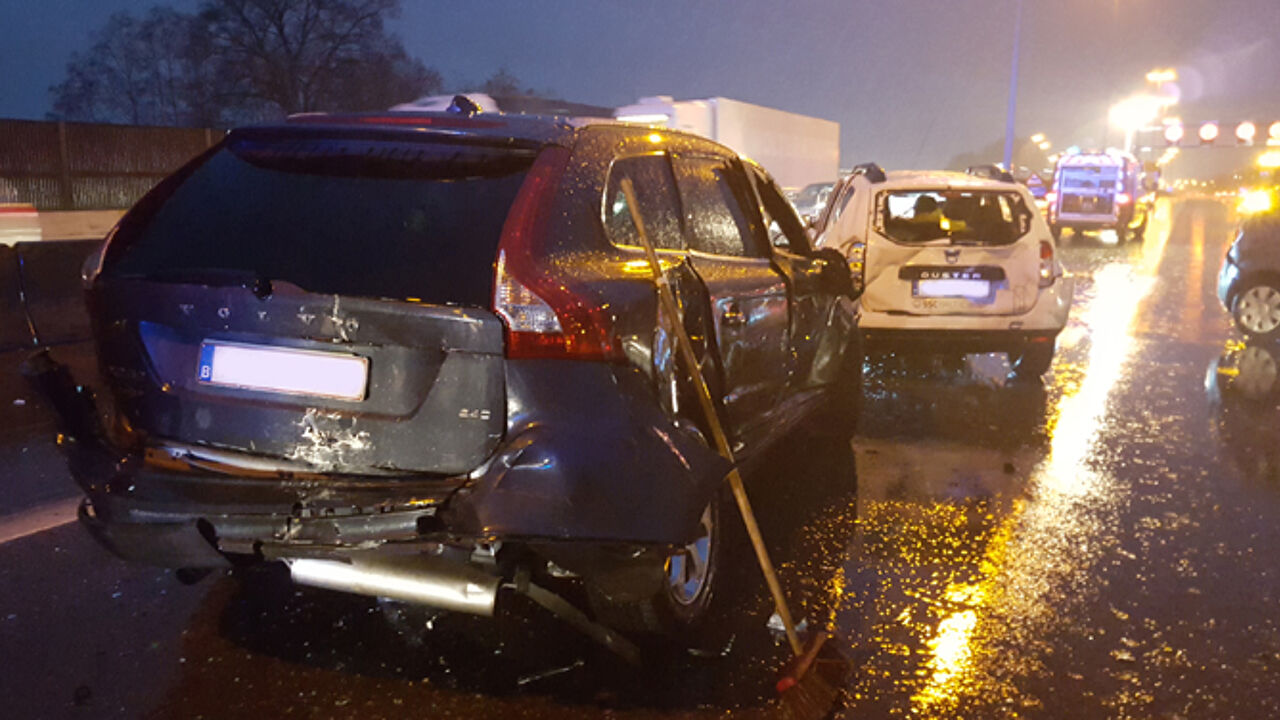 At the height of this morning's rush hour there were at total of 600 km of jams on Belgium's highway network. The jams had come about largely due to traffic slowing down due to the snow in Wallonia and an accident in Antwerp.
The melted snow is expected to remain on the ground for some time. Meanwhile, fresh snowfall has been reported in parts of Flemish Brabant and Brussels.
According to our traffic expert Hajo Beeckman it is important that drivers keep their distance as breaking distances are greater in these kinds of weather conditions.
Some distruption to public transport
The Flemish public transport company De Lijn reports delays to services in Flemish Brabant and the South of Limburg province. Elsewhere, a number of bus services have been cancelled due to flooding in Boom Antwerp Province.
The Belgian rail company NMBS reports no major problems. However, in Wallonia there are a few isolated issues with frozen points.