Stardust for Bowie goes global
Efforts by the VRT rock music radio station Studio Brussel and the MIRA Observatory to get a constellation named after the British singer David Bowie are attracting more and more attention in the foreign media. In the US the music websites Billboard and Pitchfork have both carried the news.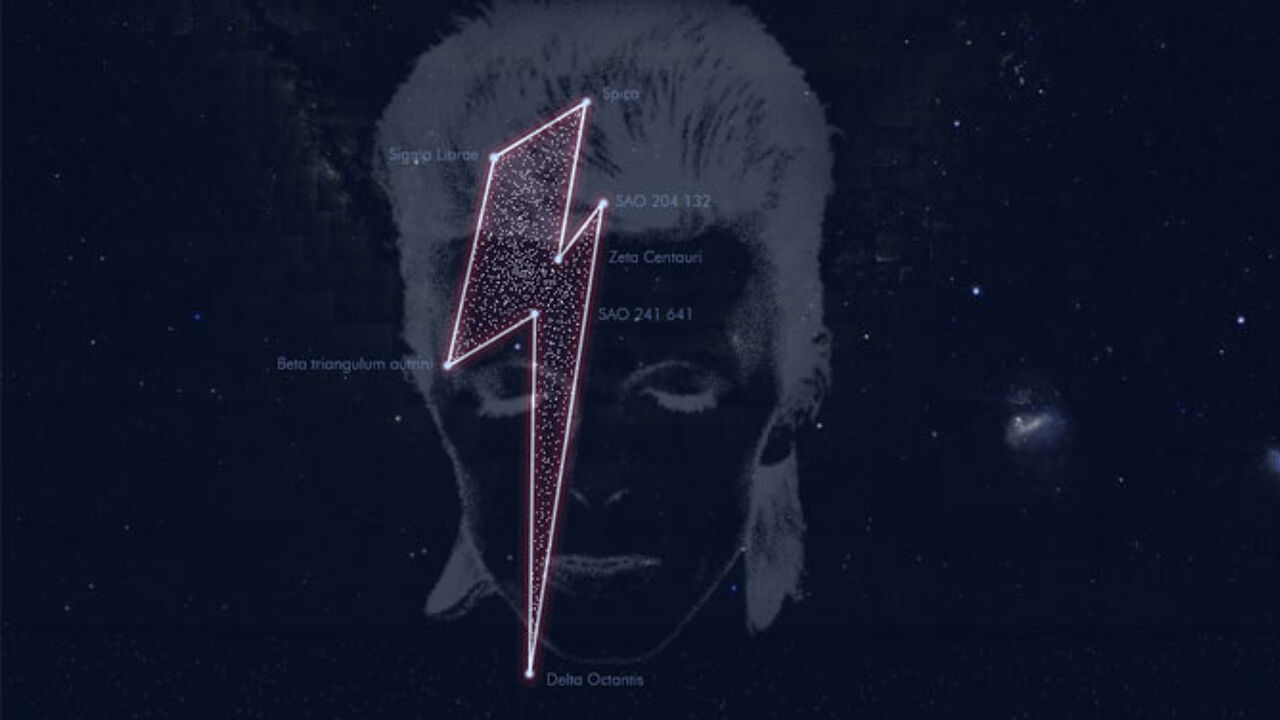 Stardust for Bowie is a constellation of seven stars in the form of Bowie's thunderbolt that appears on his album "Aladdin sane" dating from 1973.
"Choosing the most appropriate stars was no easy task" says Philippe Mollet of the MIRA Observatory. "Sigma Librae, Spica, Alpha Virginis, Zeta Centauri, SAA 204 132, Sigma Octantis and Beta Trianguli Australis. They all occur in the neighbourhood of the planet Mars."
The tribute to David Bowie is supported by an online action too. Fans can create a personal tribute within the Bowie constellation by logging onto www.stradustforbowie.be. Each visitor can select a favourite song and leave a text in the form of a star.