"Words of regret are no consolation"
Marina Tijsen, the woman who became the victim of an acid attack at a Delhaize supermarket in Antwerp last year, says she hopes that her attacker will have to stand trial before the court of assizes.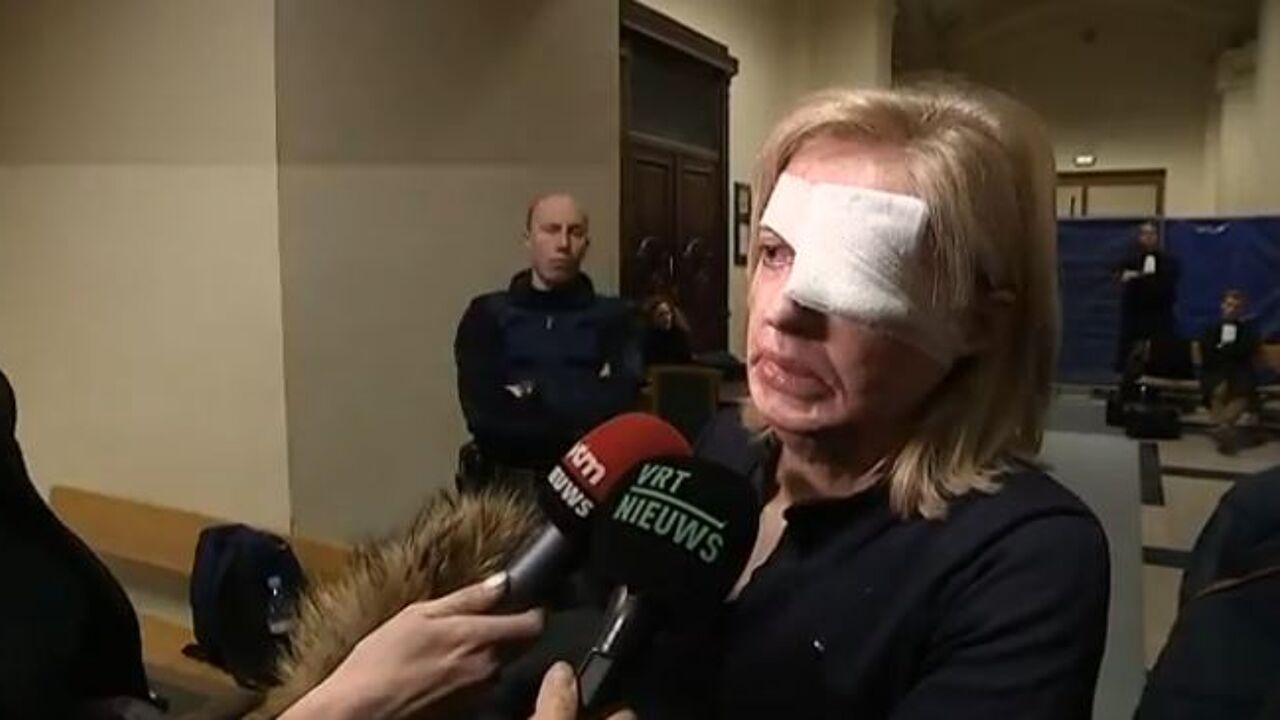 Ms Tijsen (53), a cleaner, gave witness before a judge considering the case this morning. After the session she spoke with reporters: "What this guy did to me is inhuman. I have full confidence in the judicial process. I hope the matter will be tried at the court of assizes and that he receives the punishment that he deserves. I am not a hateful person, but I hope he gets a lengthy prison sentence. By that I don't mean two or three years in jail. His words of regret are no consolation to me. "
This was the first time that Ms Tijsen had spoken with the media since the unprovoked attack. She has undergone13 operations since the attack including skin grafts to the neck and back.
The judge will decide on the next step in the legal procedure on 2 February. A 42-year-old Dutch national was arrested following the attack. Psychiatrists say that he can be held to account for his acts, but add that he does possess psychopathic and antisocial tendencies.
He stands accused of the acid attack on the woman and attempted blackmail of the supermarket.