Belgian terrorists become new IS poster boys
The latest edition of the propaganda magazine of the terrorist outfit IS includes a new poster featuring nine terrorists involved in the Paris attacks. Abdelhamid Abaaoud, Bilal Hadfi, Brahim Abdeslam and Chakib Akrouh, who all came from Belgium, are shown.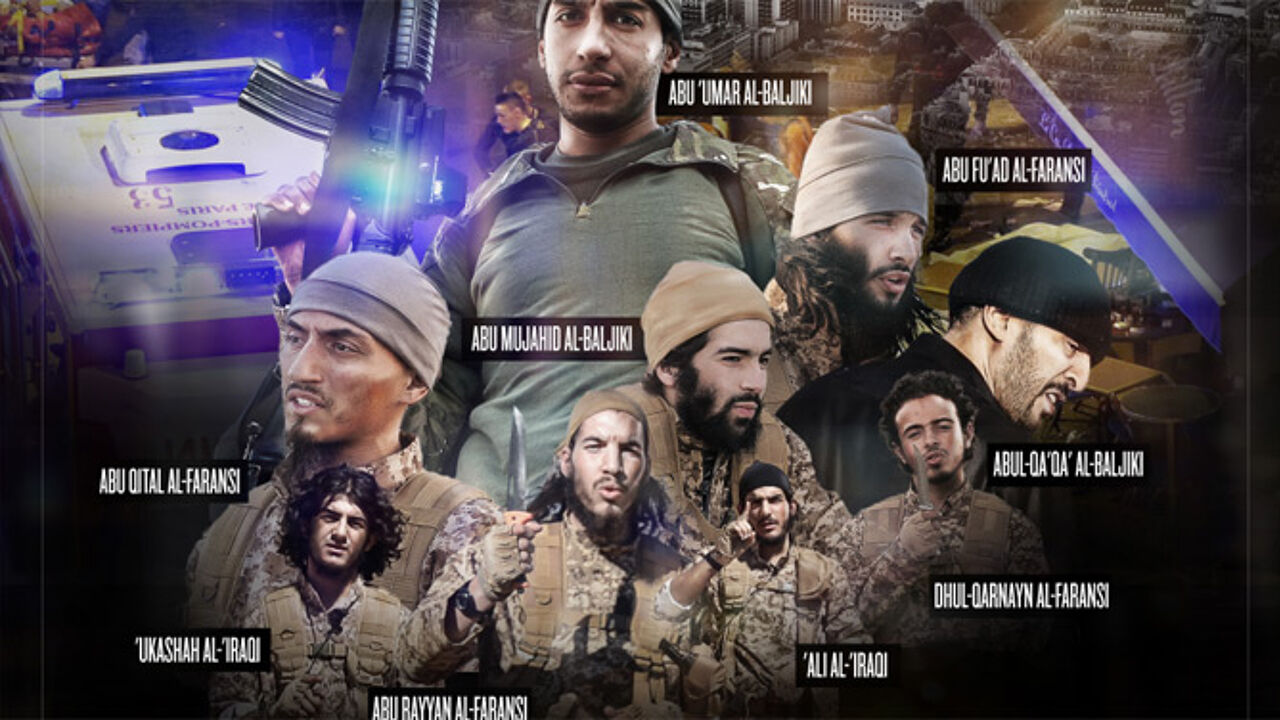 Terrorist suspect Salah Abdeslam, who is believed to be one of the attackers, is not featured. The terrorists are named using their noms de guerre and the Belgians have the suffix "al-Belgiki". Two terrorists suspected of being the suicide bombers who blew themselves up at the Stade de France are identified as Iraqis. They have not yet been formally identified by the French authorities.