A difficult drive into work for many
A number of accidents caused longer than normal tailbacks on some of the region's motorways during Thursday morning's rush hour. Motorist on the E17 motorway in Beerveld (East Flanders) were stuck in a jam for two hours after a lorry cashed into the central reservation. Motorists on the clockwise Brussels orbital also experienced longer than normal journey times.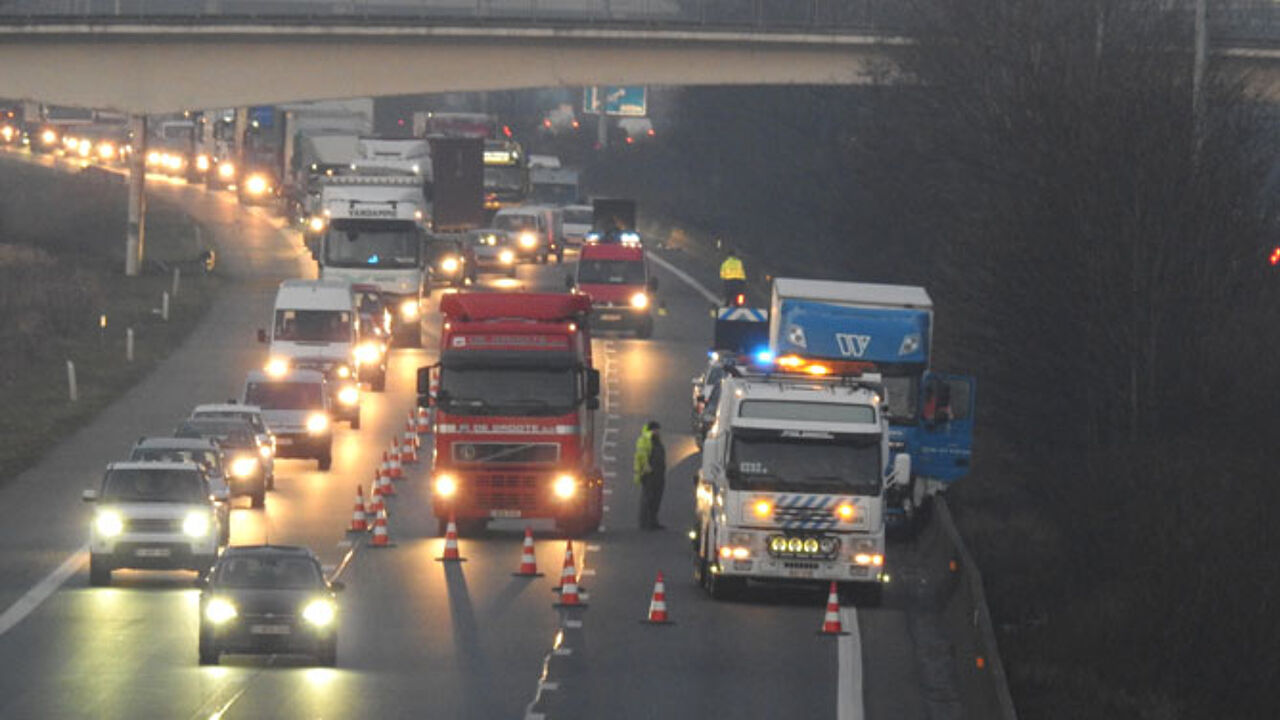 The accident on the Antwerp-bound carriageway E17 happened after a Dutch lorry driver become unwell at the wheel. He swerved across the motorway before crashing his truck into the central reservation. The lorry-driver died at the scene.
The accident closed two lanes of the motorway, leading to big delays for those wishing to drive from Ghent to Antwerp. The road was cleared just after 9am. However, it will still take some time before the jam has clear completely.
Traffic misery on the Brussels orbital
Elsewhere, patience was of the essence for motorists travelling on the Brussels orbital motorway. An accident in Zaventem caused traffic to gridlock on the clockwise carriageway.
This added around an hour on to journey times for thousands of motorists. Meanwhile, in Brussels, the longest tunnel on the inner ring road, the Leopold II tunnel was closed for a time as a result of an accident.