Standard victorious in semi-final first leg
A strong performance in the home leg of their Belgian cup semi-final tie against Racing Gent has put Standard de Liège in pole position to make it to this season's cup final. Standard went on the offensive from the outset and took an early lead when Edmilison headed home on 6 minutes from a well-placed Dossevi cross.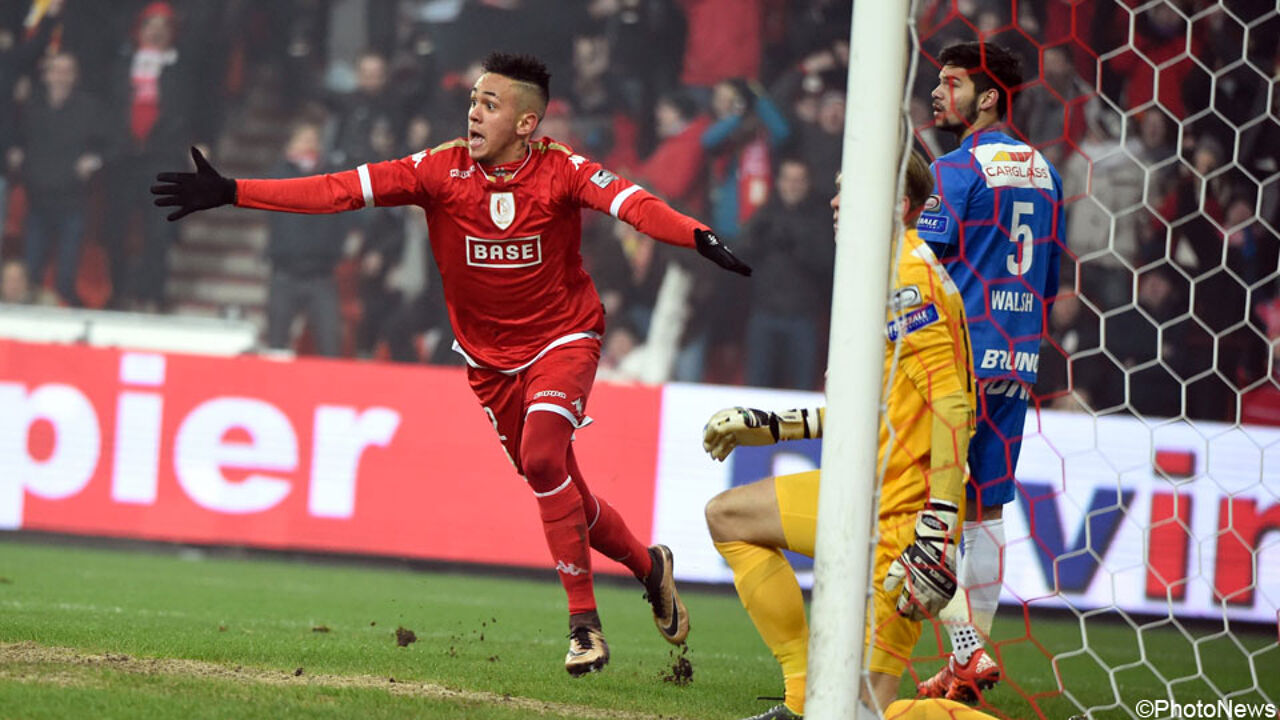 Standard continued to push forward and Genk were nowhere to be seen.
However, the visitors gradually were able to create chances the best of which was a short-range shot from Karelis that was saved by the Standard keeper Hubert. Just as it looked as through Racing Genk were coming into the game Standard went two-up.
Trebel's (photo, left) hard-struck shot from outside the area made it 2-0 to the home side on 31 minutes. Karelis almost pulled one back for Genk on the stroke of half time, nut is was not to be and the half ended 2-0 to Standard.
Genk needed a goal and pushed forward. However, Standard remained dangerous on the counter-attack. Racing Genk's task become a lot more difficult when the lost Dewaest 10 minutes from time.
Legear had a great chances to put Standard three-up just before time, but his shot went just wide. With a two-goal advantage Standard will travel to Genk as clear favourites for the final in two weeks' time.