Buffaloes stage come back to win semi-final first leg
AA Gent came back from being a goal down to win the first leg of their Belgian Cup semi-final tie against Club Brugge by 2 goals to 1. This came despite Buffaloes missing a penalty.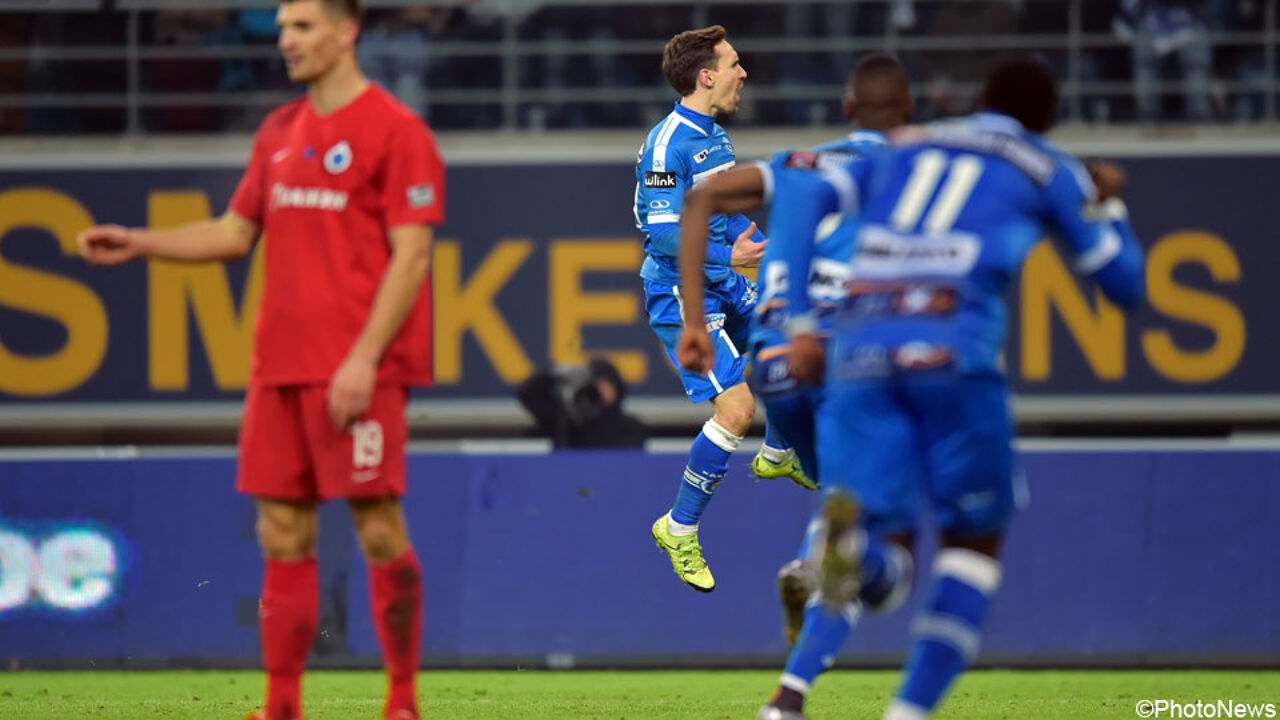 AA Gent were the more attacking side early on. However, with the exception of a Mitrovic header there was little that really tested the Club Brugge keeper Butelle.
Half way through the first half Brutelle was floored by an effort from this year's Golden Boot Sven Kums.
Dion Cools stopped the ball with his hand and was given a red card. AA Gent were awarded a penalty, but Kums was unable to convert and the score remained goalless.
Despite being a man down it was Club Brugge that scored the opening goal of the evening when Diaby (foto)  made it 1-0 to the visitors on 39 minutes.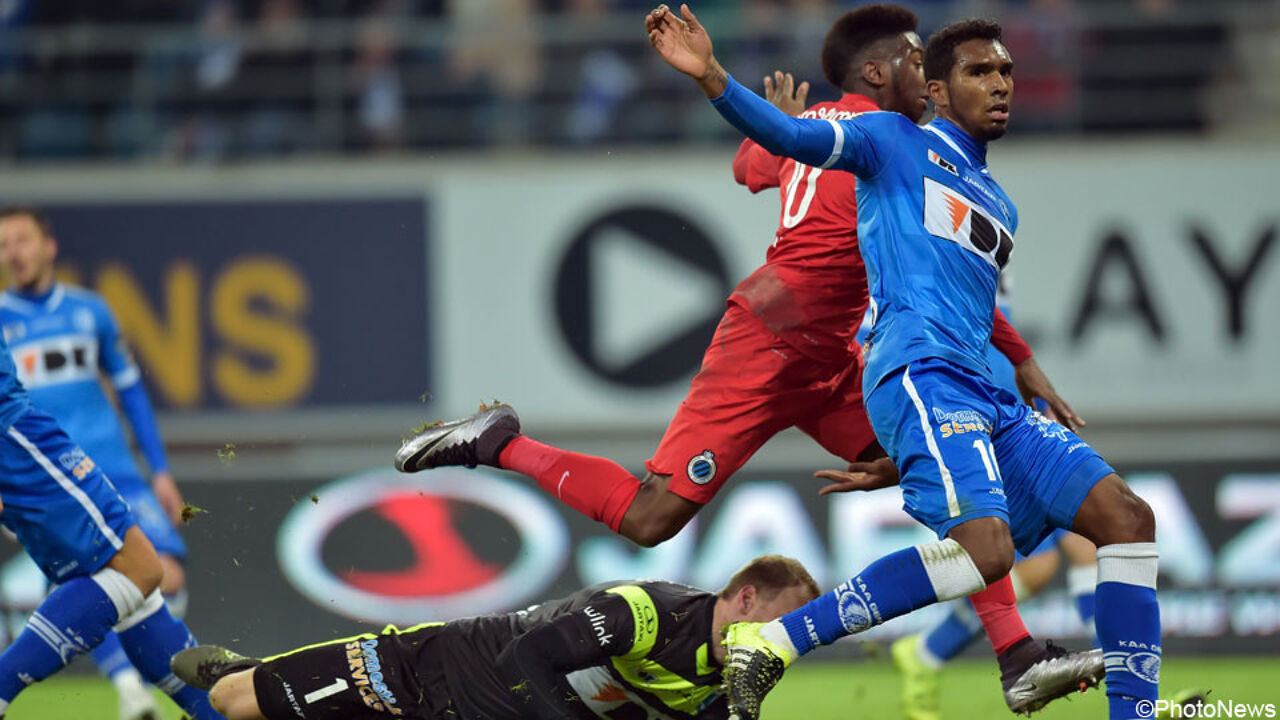 Kums makes good penalty miss
Club Brugge started the second half as the stronger side, but eventually AA Gent's numerical advantages started to show through.
The home side scored on the hour through Dejaegere. This served to knock Club Brugge sideways.
The AA Gent onslaught continued. An alert Butelle saved a spectacular volley from Asare. At the other end Izquierdo continued to test the AA Gent defence.
The Buffaloes held Club Brugge in a strangle hold during the final 15 minutes of the game. In the end it was Kums (photo) that scored what was to be the winning goal in the second minute of stoppage time, making good his first half penalty miss.
A minute later a Coulibaly effort was disallowed for off-side. The second leg on Wednesday 3 February promises to provide plenty of excitement.