Stefania Tunnel closed for "at least a year"
The Stefania Tunnel that runs from the Brussels inner ring road under the beginning of the Louzialaan will be closed for at least a year. An examination undertaken by the Brussels mobility agency and external consultants shows that because of the cracks in the tunnel's ceiling safety cannot be guaranteed.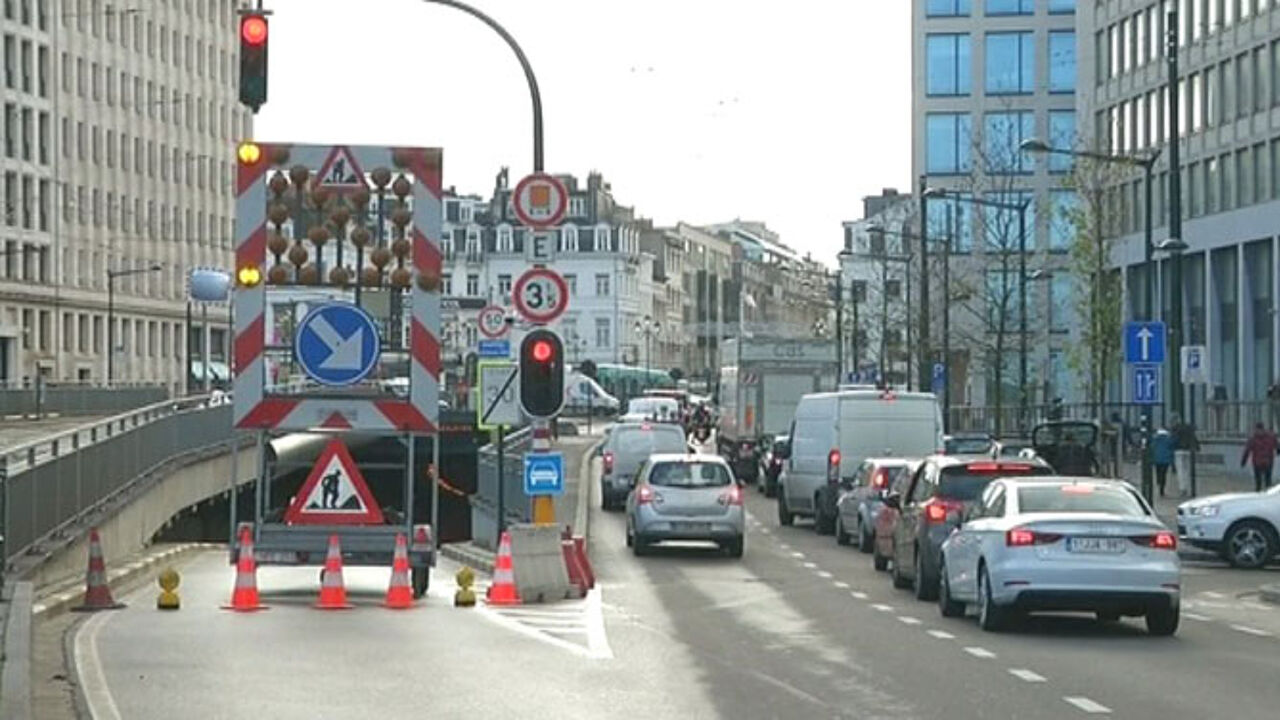 In coming months the cracks in the concrete will be repaired and stabilisation work will be carried out. The cracks first came to light during an examination at the beginning of the month. The reinforced concrete is corroded and rusted to such an extent that the affected concrete cannot be safely removed.
A thorough examination recommended the closure of the tunnel due to fears about its stability and falling masonry. A thorough renovation and stabilisation work will take at least a year.
The closure of the tunnel is already causing considerable disruption. The tunnel itself consists of two sections with the entrances Poelaert and Ter Kameren.
Several agencies are now working on a mobility plan for the local area. Meanwhile transit traffic is advised to avoid the Louisa district. Local traffic should use alternatives including the Wetstraat, the Beliardstraat and the South Station. Commuters are advised to use public transport or find a car pool partner.