Leopold II Tunnel re-opens
One of the most important road transport links in the west of Brussels, the Leopold II Tunnel that runs from the city centre to past the Koekelberg Basilica re-opened to traffic at 6am on Monday morning. The tunnel was closed on Sunday after a piece of concrete had fallen onto the road surface from one of its walls. The Leopold II is only half as old as most of the other road tunnels in Brussels.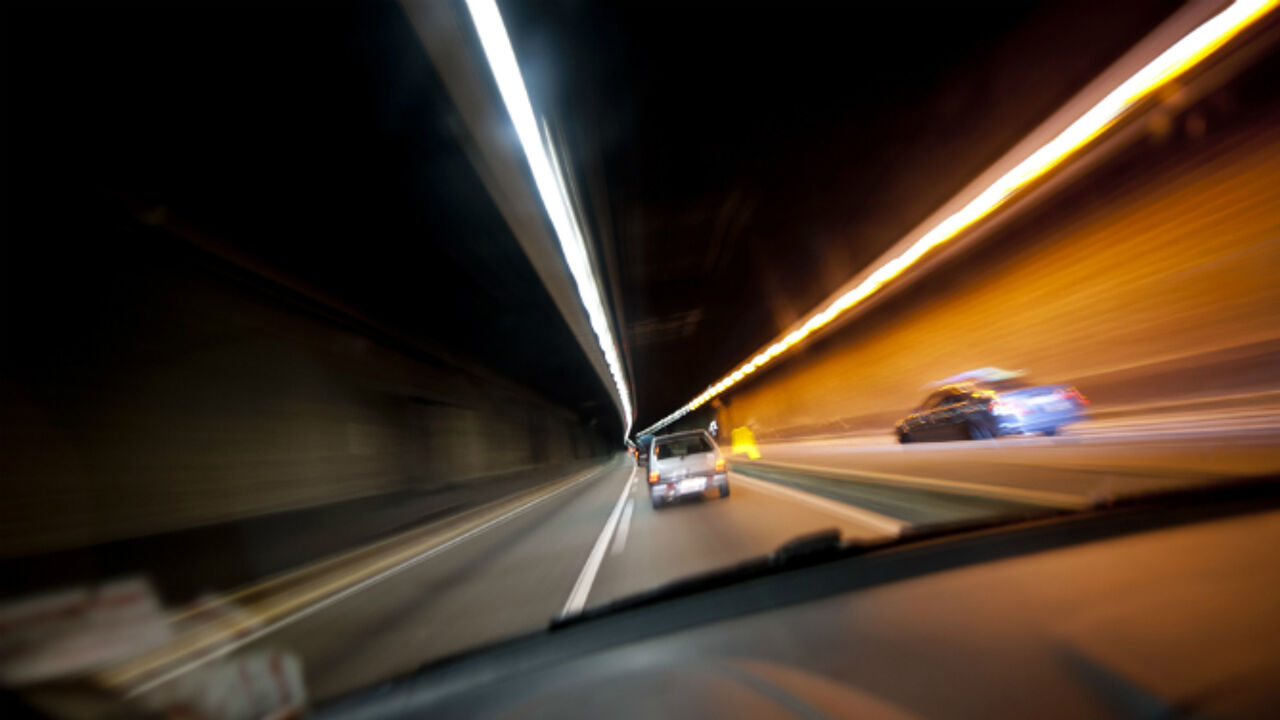 It was built 30 years ago to replace a viaduct that was then sold and transported to Thailand. Most of the other tunnels on the Brussels inner ring road are between 50 and 60 years old. They were constructed either ahead of or just after the World Fair in 1958.
Renovation on the tunnel, which is the longest in Brussels, was due to be carried out in 2018 as part of a public-private partnership. Before Sunday's incident the renovation costs had been estimated at between 150 and 180 million euro.
It begs the question of whether the renovation work can be brought forward or will even take place at all, especially as the Stefania Tunnel is closed and needs urgent renovation. The tunnel that is a vital transport link between the Brussels city centre and the south and southeast of the capital will be closed for at least a year. The tunnel was closed when cracks were found in its roof.
Last November the Rogier and Kruidtuin Tunnels on the Brussels Inner Ring Road were closed after a piece of concreate fell from the ceiling onto a car. Thankfully no one was injured.