IS suspect detained at Belgian asylum centre
An Iraqi national suspected of links with the terrorist outfit IS has been arrested at a centre for asylum seekers in Jumet in Wallonia. The asylum seeker has been in Belgium since last May. The Belgian authorities possess pictures showing him as a jihadi fighter in front of an IS flag. Evidence collected through telephone taps show that he has been in contact with individuals who have attracted the interest of Belgian state security.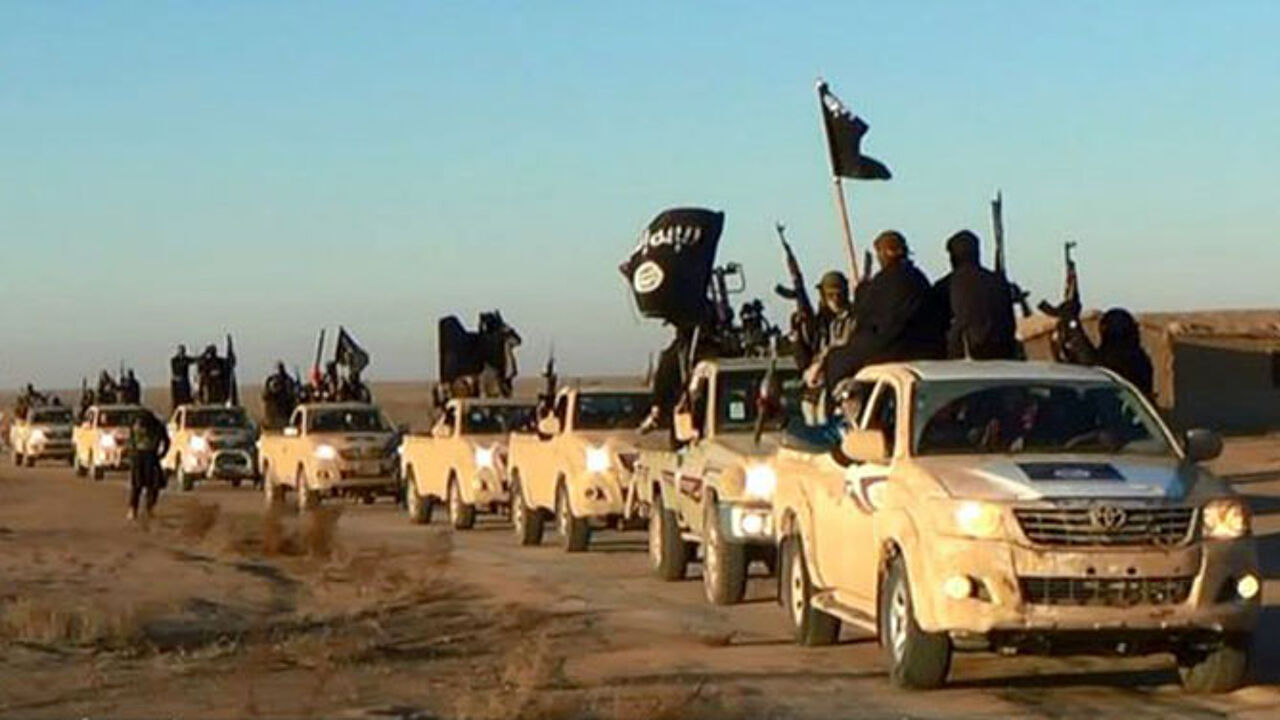 THE ASSOCIATED PRESS2014
The Iraqi has been under investigation since he arrived here. He first moved in with his brother-in-law and then moved on, but left behind a camera containing images of him as a jihadi fighter in front of an IS flag.
An IS flag was recovered from among his personal possessions at the asylum centre in Jumet too. An examining magistrate decided on his arrest last Friday.
The suspect appeared before a judge on Wednesday and claimed that the pictures had been taken to avoid trouble in Iraq. He said he hoped that his family that is currently in Iraqi Kurdistan could join him soon.