Abdeslam is Europe's "most wanted"
Europol has published a list of Europe's 57 most wanted criminals. Not unsurprisingly Salah Abdeslam tops the list of Europe's 'most wanted". It is the first time the Europol has published a list of the most wanted fugitives in Europe. Each of Europol's 28 member states were allowed to nominate two fugitives, except for France that was allowed to nominate three.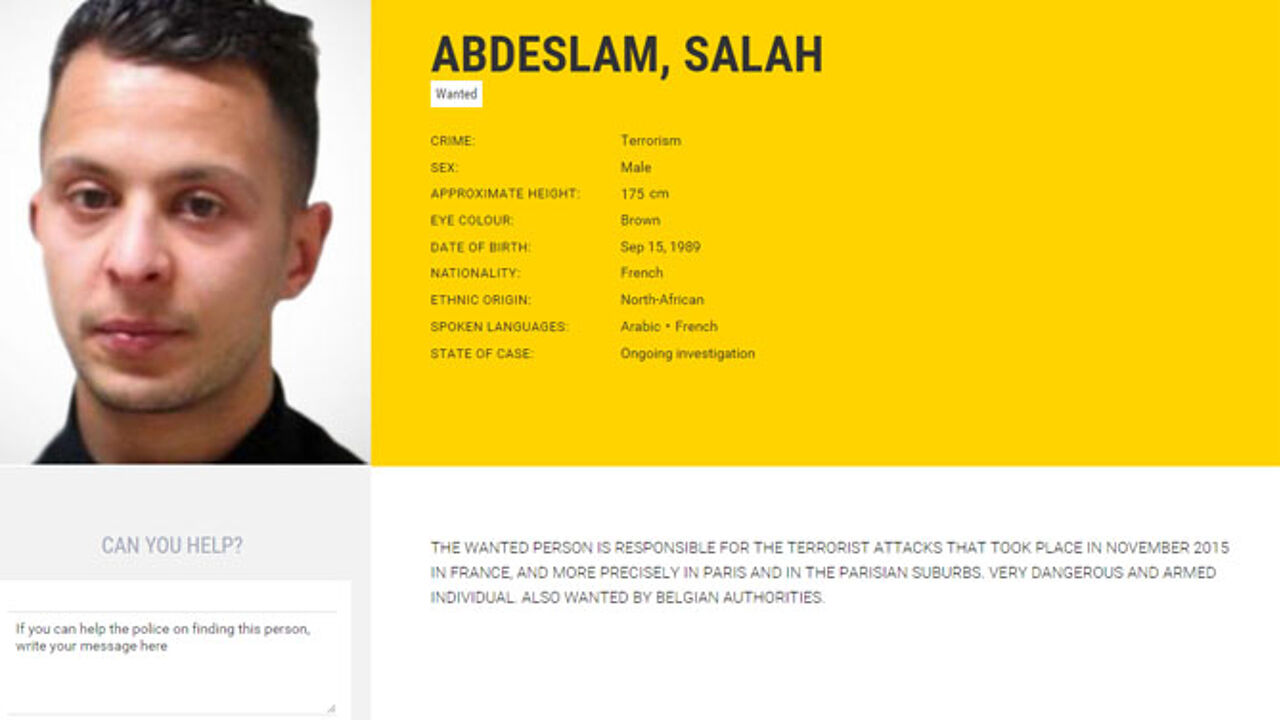 The illusive Salah Abdeslam, a French national from Sint-Jans-Molenbeek (Greater Brussels) that was involved in the Paris terror attacks, tops the list. He was nominated by the French. The driver of the Renault Clio that that took Salah Abdeslam to Paris also appears on the list.
Mr Abrini Abrini is described as "armed and dangerous" while Mr Abeslam is described as being dangerous and armed."
Two more from Belgium
The two fugitives nominated by Belgium are Zakaria Benaissa and Jean-Claude Lacote are Zakaria Benaissa and two others killed an acquaintance in Brussels at the end of 2007.
They cut their victim's body up into pieces and carved a quote from a Japanese manga comic book onto his back. He attended the first day of his trial but then disappeared.
Jean-Claude Lacote and his girlfriend Hilde Van Acker murdered a British man in the West Flemish coastal town of De Haan in 1996. In 2008 the two escaped from the Sun City in Johannesburg, South Africa.
 
Click here to see the Europol list