Verhofstadt: "Let Europe take control of Greek-Turkish border"
The former Belgian Prime Minister Guy Verhofstadt has suggested setting up a new European agency that would take over checks on the border between Turkey and Greece. Mr Verhofstadt who is currently leader of the liberal ALDE group in the European Parliament made his suggestion during an interview with VRT News. Mr Verhofstadt also called for the billions of euro the EU promised Turkey to help it cope with the flood of refugees to be given directly to help financially support those in refugee camps in Turkey so they no longer try and cross the Aegean Sea into Europe.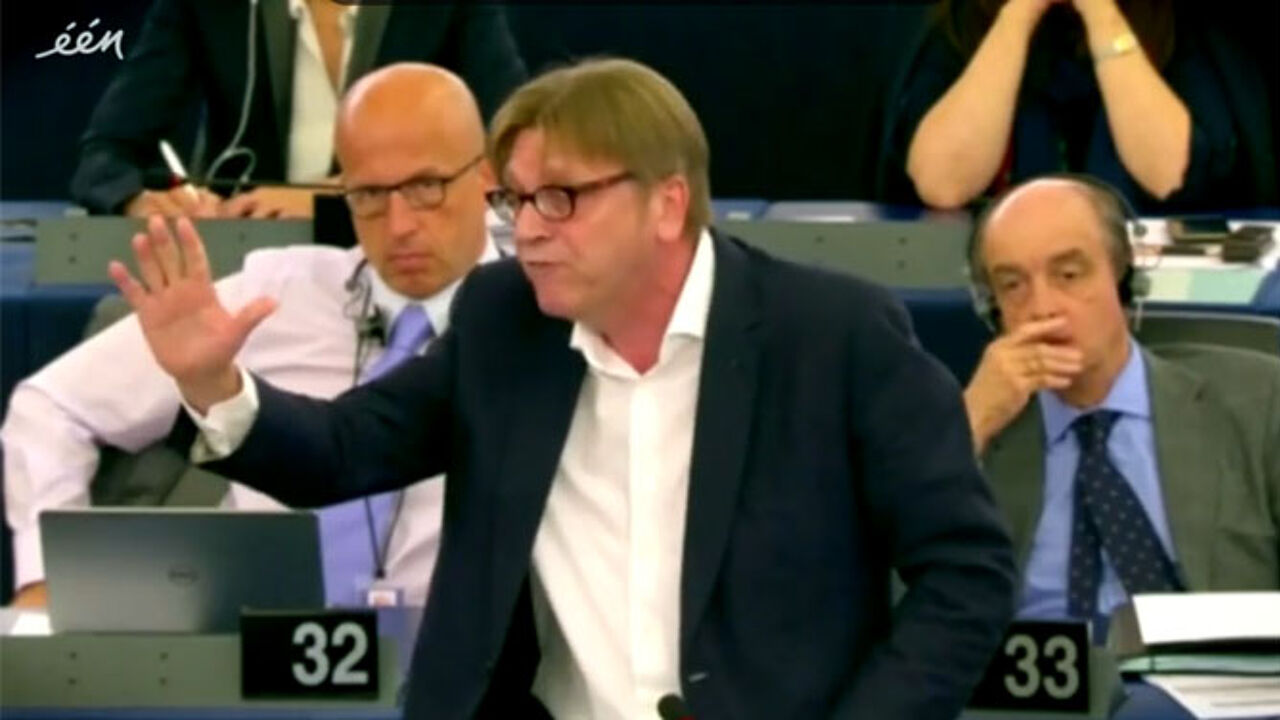 Greece has proved incapable off guarding the Schengen Zone's external border. The European Commission has already suggested the setting up of a European, border and coast guard service. However, doing this would take time and require legislation.
Mr Verhofstadt that action can be taken straight away.
The EU treaty allows member states to set up a European Rapid Refugee Emergency Force (ERREF) without any legislation being required. Mr Verhofstadt says that this should be done at the next meeting of European Council on 18 February.
The new agency would have a staff of 2,000 recruited from all over the EU. The agency would take over guarding the border and screening refugees in reception centres.
In an effort to stop the flood of refugees, the EU brokered an agreement with Turkey. The Turks were to be given 3 billion euro. Mr Verhofstadt now suggests giving the money to the United Nations' refugee agency to improve conditions in the refugee camps in Turkey.
"One of the big reason that people leave the camps and make the life-threatening sea crossing is that they have to survive on 7 dollars a month there. If we were able to increase this it would raise living standards in the camps", Mr Verhofstadt said.