Flanders dismisses Federal Transport Minister's rail proposals
The Federal Transport Minister Jacqueline Galant (Francophone liberal) has said that work on the Regional Express Network in and around Brussels should been completed before work can start on the development similar (sub)urban rail networks around Antwerp, Ghent, Charleroi and Liège.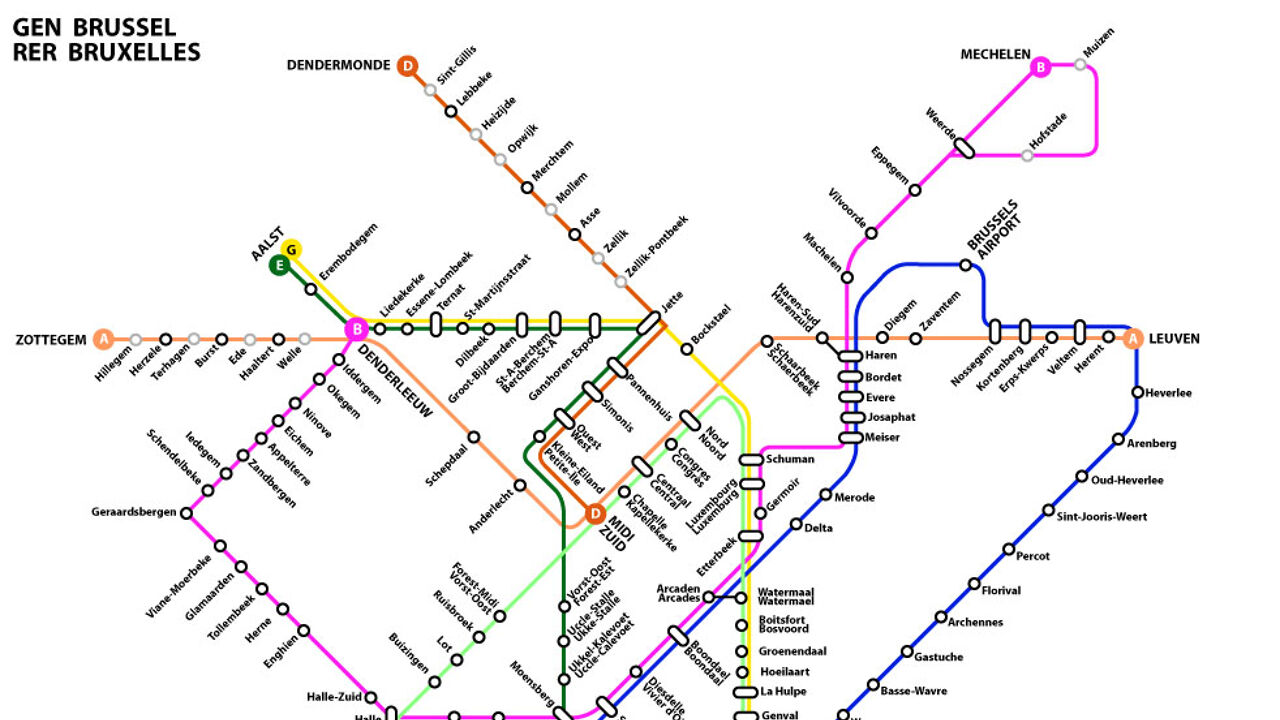 The Regional Express Network in and around Brussels is well behind schedule. However, the development of Regional Express Networks around Belgium's other four largest cities forms part of the coalition agreement.
However, financial constraints mean that there currently isn't the cash to start work on other regional express networks while carrying on with the work on the Regional Express Network in and around Brussels.
While the Walloon Government can live with Ms Gallant's proposals, the Flemish Government has given them the thumbs down.
Speaking in an interview with the financial daily 'De Tijd' Ms Gallant (bottom photo) said "It is something of a tradition in Belgium to start working on ten things at once which then results in chaos. I propose first of all completing the work on the suburban rail network around Brussels before we start talking about Antwerp, Charleroi and Liège."
The Brussels Regional Express Network (GEN) is hugely behind schedule. It should have been fully operational by 2012. However, this has now been put back to 2025. The spiraling cost of the project is one of the main reasons for its delay.
"There is still around 100 million euro in the GEN fund. We will need to find additional funding, an estimated 126 million euro to complete all the work".
In an interview with the Francophone daily 'Le Soir' the Walloon Prime Minister Paul Magnette (Francophone socialist) suggests using the 200 euro that had been ear-marked for the pre-financing of the new station project at Gosselies, near Charleroi for the Brussels Regional Express Network.
However, Ms Galant's proposal has met with a hostile response from the Flemish Government.
The Flemish Transport Minister Ben Weyts told the press agency Belga that "It's great that she wants to do more for the Brussels GEN. However, the whole of Flanders shouldn't be held hostage as a result." Mr Weyts added that he is against "envy federalism" where positive developments in Flanders are thwarted "because people can't stand that Flanders is making quicker progress that Brussels or Wallonia".
Investment funding in the railways is split 60/40 between Flanders and Wallonia. This is cited by some as a reason for the delays to the completion of the Brussels Regional Express Network around the Walloon Brabant towns of Nivelles and Ottignies.