Heavy rain makes roads treacherous
The Flemish Traffic Centre warns of slippery road conditions as a result of the heavy rain. A 70km/h speed limit has been imposed on the E313 motorway, near Antwerp. Meanwhile, a 90 km/h speed limit has been imposed on the Antwerp orbital motorway and the stretches of motorway that join it.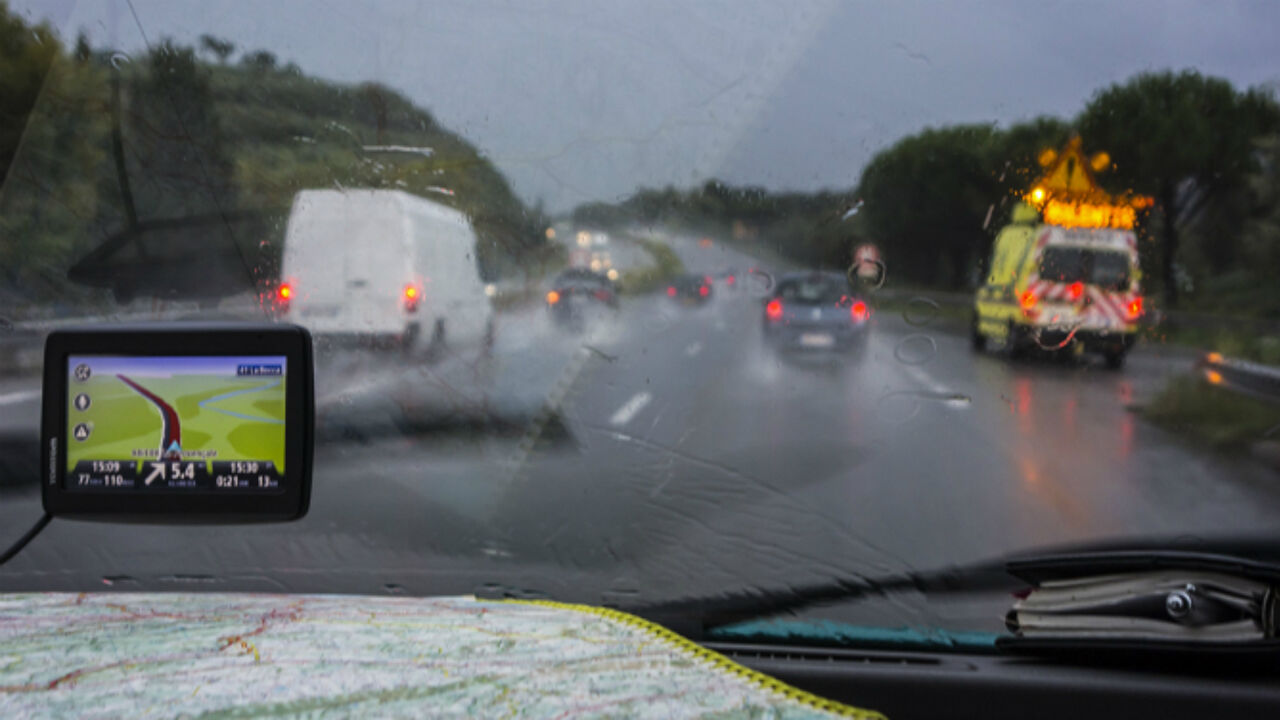 Surface water led treacherous conditions and a number of accidents. The E313 near to the Herentals-West interchange was blocked for a while on Saturday morning after a car skidded and crashed into the crash barrier. A second vehicle then collided with the car. One person was hospitalised.
The Fire Services removed excess surface water from the E34 trunk road in Wachtebeke (East Flanders). At one point there was 20cm of water on the road.
A car skidded and turned over on the E19 Brussels to Antwerp motorway at Kontich. The Fire Service say that aquaplaning caused the accident.
Localised flooding
There have been some reports of localised flooding in and around Antwerp. This has been the case on the Desguinlei and the Oudestraat in Antwerp and the Meibloemstraat in Schoten.
The August van Putlei in Borsbeek and the Turnhoutsebaan in Kasterlee also suffered some localised flooding.
Although water levels are rising and some roads are partially under water the Flemish Environment Agency doesn't expect any home will be flooded. As a result of the rain.