Repatriation charter flight leaves for Bagdad
A charter flight left Zaventem Airport, near Brussels for Bagdad on Monday morning. On board were more than 100 Iraqi asylum-seekers that had opted for voluntary repatriation. Most of those opting for voluntary repatriation are single men. The Secretary of State responsible for asylum and migration Theo Francken (Flemish nationalist) says that asylum-seekers opting to return home voluntarily is a phenomenon that is growing.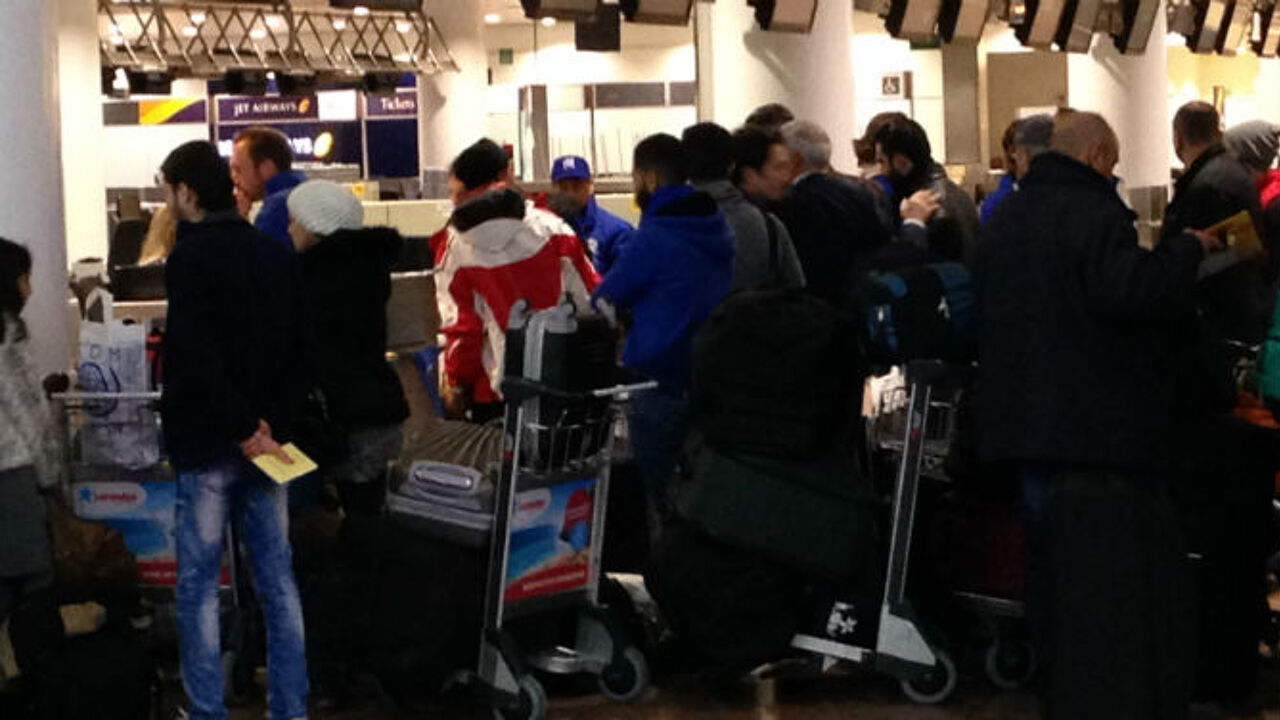 "In the months of September and October of last year around 7,000 Iraqis arrived here. They now want to return because they are very disappointed in the European "El Dorado" and in Belgium as a land of milk and honey", Mr Francken told journalists.
"They think that they are going to get 3,000 euro/month net and that they family will be able to come over join them quickly. However they end up on a camp bed in an army barracks. It is completely different to what they had been promised by human traffickers and what they had paid a shed full of money for. So now they want to go back quickly".
This is the first time that a flight has been charted for voluntary repatriations. Although no further charter flights "Repatriation will continue using scheduled flights", Mr Francken's spokeswoman Katrien Jansseune told VRT News.
Help on their return
Some asylum-seekers had a job in Iraq before they came here. The idea is that they should return to their jobs once they are back in Iraq.
If they are unable to do so they will be given assistance from the International Organisation for Migration.
"There are support programme where they are given help setting up a small business, to complete their studies or to help pay their medical costs. This will help ensure that their return is long term", the Federal Asylum Agency Fedasil told journalists.