Belgium and France "stand side by side"
Belgium and France have reached agreement on a number of measures to intensify their fight against terrorism and radicalisation. Representatives of the two countries' governments and security services did so at a mini security summit in Brussels on Monday afternoon.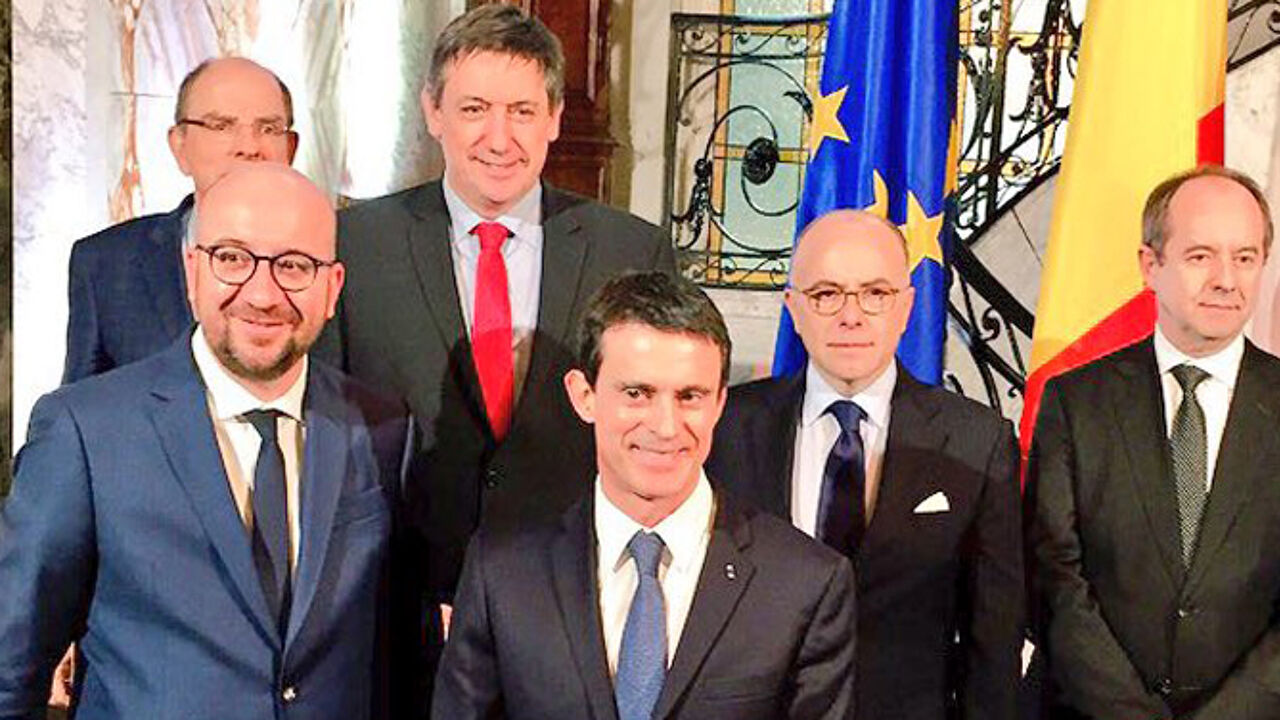 One of the measures is a database of the finger prints of those that have returned from the fighting in Syria. The French Prime Minister Manuel Valls also praised the work of the Belgian security services.
"We stand side by side and are determined to heighten security for our people", Mr Valls said.

The Belgian Prime Minister Charles Michel (Francophone liberal, bottom photo), his French counterpart Mr Valls (Socialist) and their respective Interior Ministers Jan Jambon (Flemish Nationalist) and Bernard Cazeneuve (socialist) and Justice Ministers Koen Geens and Jean-Jacques Urvoas (socialist) met in the stately surrounding of the Hertoginnedal Castle.
The meeting got under way at 4:15 and finished just before 7pm. The aim of the meeting was to improve the exist Belgo-French cooperation in the field of the anti-terrorism measures.
The meeting attracted a great deal of interest from the World's media. More than 180 journalists were at the press conference that followed it.
Speaking after the meeting the French Prime Minister Manuel Valls was keen the relations between our two countries are good gain after them having become strained in the aftermath of the Paris attacks.
Mr Valls spoke of "excellent cooperation" between the French and Belgian security services. He added that this is only possible because both countries are on the same level when it comes to security issues.
According to the French Prime Minister geographical and cultural proximity determine that we are brothers in arms.
The Belgian Prime Minister Charles Michel was keen to stress that far-reach cooperation is of the essence "because the question is not if new attacks will take place, but rather when?" .