Floating asylum centre arrives in Ghent
A gigantic pontoon that is to serve as a home for 240 asylum seekers has arrived in the port of Ghent. The pontoon earlier served as a jail in the Netherlands.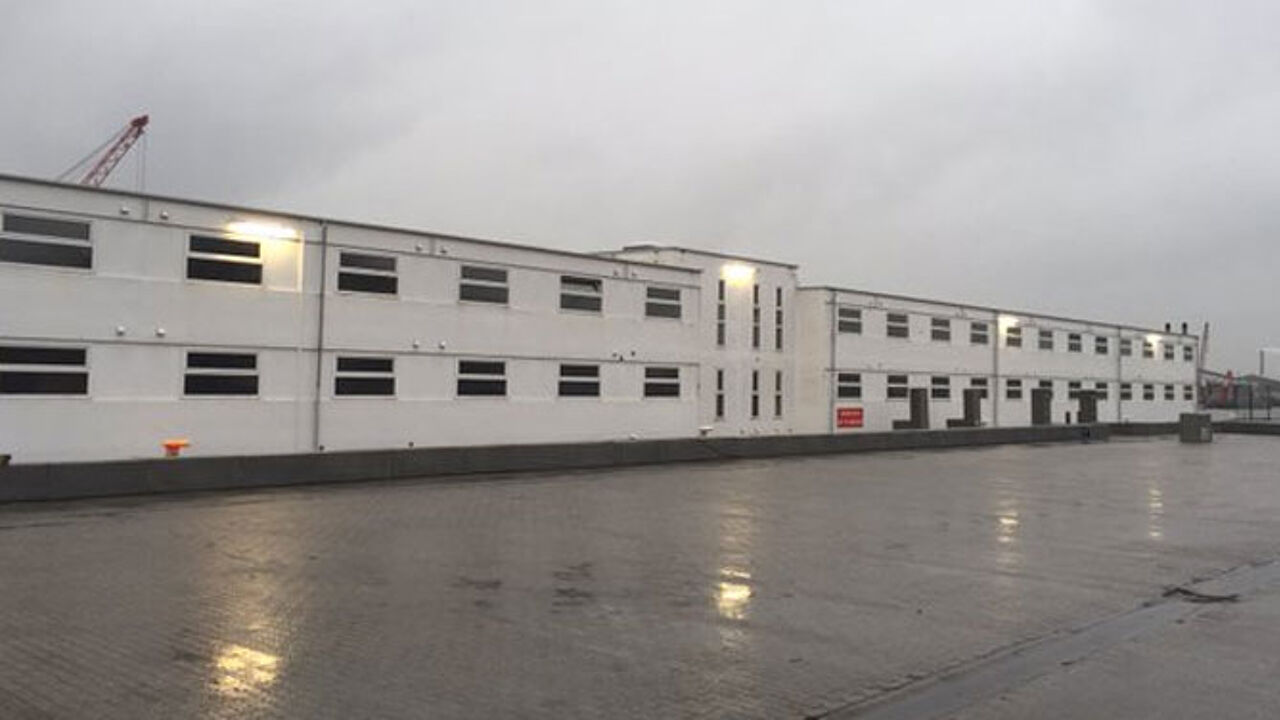 The pontoon that will be used as an asylum centre is 110 metres long. It arrived in the port of Ghent from the Netherlands after a lengthy journey from Dordrecht along the eastern and western Scheldt before turning off at the Ghent - Terneuzen canal.
The pontoon is moored at the Riga Quay near to the port's visitor's centre. It arrived a week behind schedule, but will be taken into service on 15 February as planned.
Alderman Rudy Coddens: "The pontoon is now being made ready and completely fitted out. Technical formalities too need to be followed before the asylum agency can give the final go ahead."
The floating asylum centre will be run by the consortium Corsendonk/G4S Care. A team of 20 people start work on Monday. The team includes a head, social and educational workers as well as administrative staff and nurses.
In the Netherlands the pontoon was used as a jail, but has now been thoroughly renovated. The asylum seekers will be housed by fours in rooms that are 20m2 large that include a loo and a shower. Extra living space and kitchen facilities are available too. The asylum seekers are given cash to prepare their own meals.
The city of Ghent is planning leisure activities for the asylum seekers - they will be able to share bikes and a recreational area outside will also be cordoned off for sports. Officials from the city's civil affairs department will also be on hand.